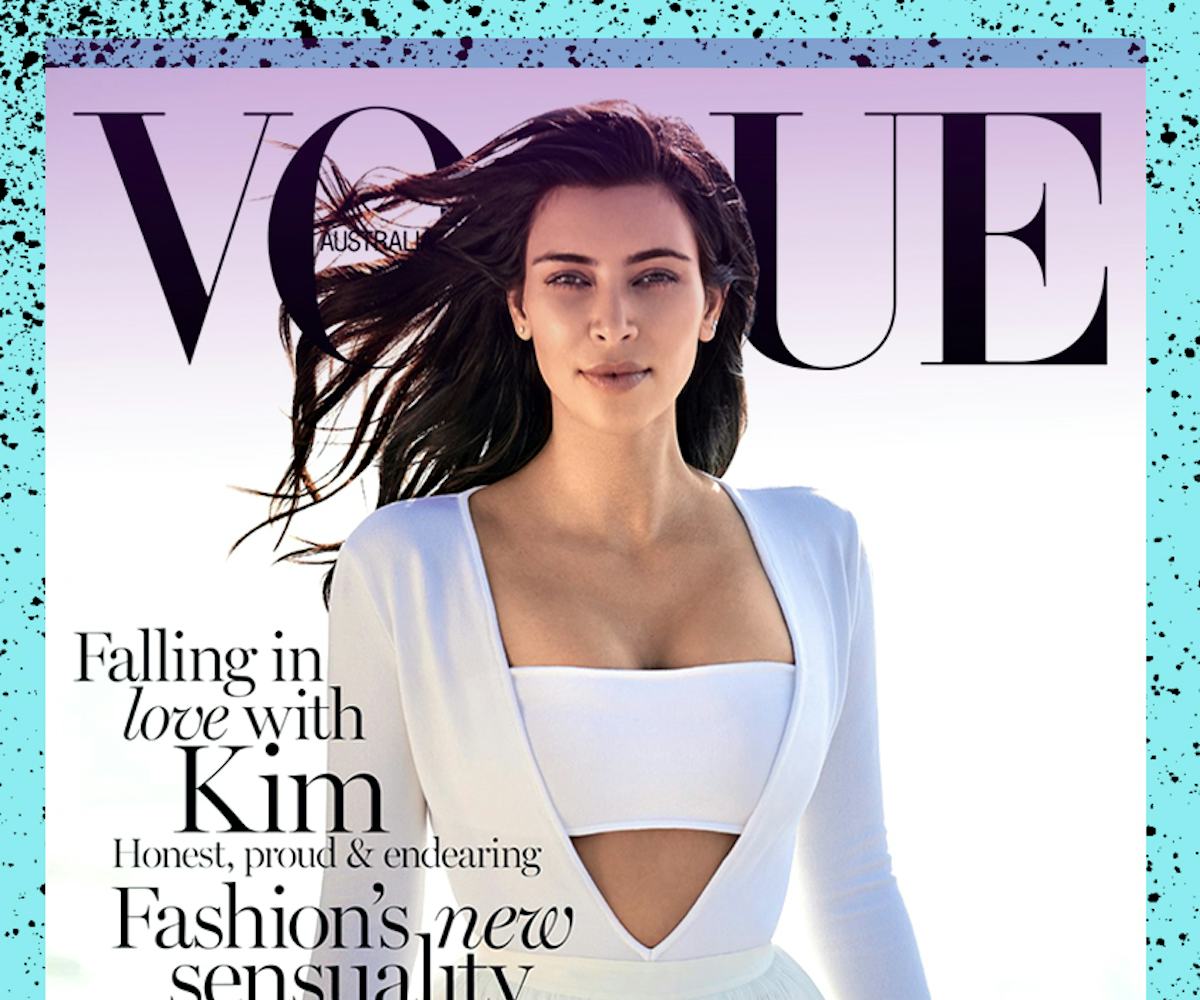 photo by Gilles Bensimon for vogue australia
kim k lands her first solo vogue cover
revealing a whole new side of herself
Kim Kardashian is on the latest cover of Vogue Australia—her first solo Vogue cover to date—and the look isn't like anything we've seen on her before. Sure, it's not nearly as edgy as her upcoming, brow-less Love cover, but it definitely marks the turning over of a new leaf for Kim: This is not the overly contoured makeup nor the body-hugging clothes that made her famous.
Instead, she's in minimal, no-makeup makeup; her hair is tousled and messy; and her clothes are loose and flowy. It's refreshing to see such a natural, casual side of Kim, especially in the context of a high-profile cover. 
Regardless of how you feel about Kim K, she's proven herself to be a major trend-setter. So it stands to reason that this beachy, minimal look is bound to catch on. All-white outfits and barely there makeup for spring, anyone?
(via Fashionista) 
P.S. We realize that some of our readers might not be excited about our coverage of the Kardashians/Jenners, but you guys, this is Vogue.