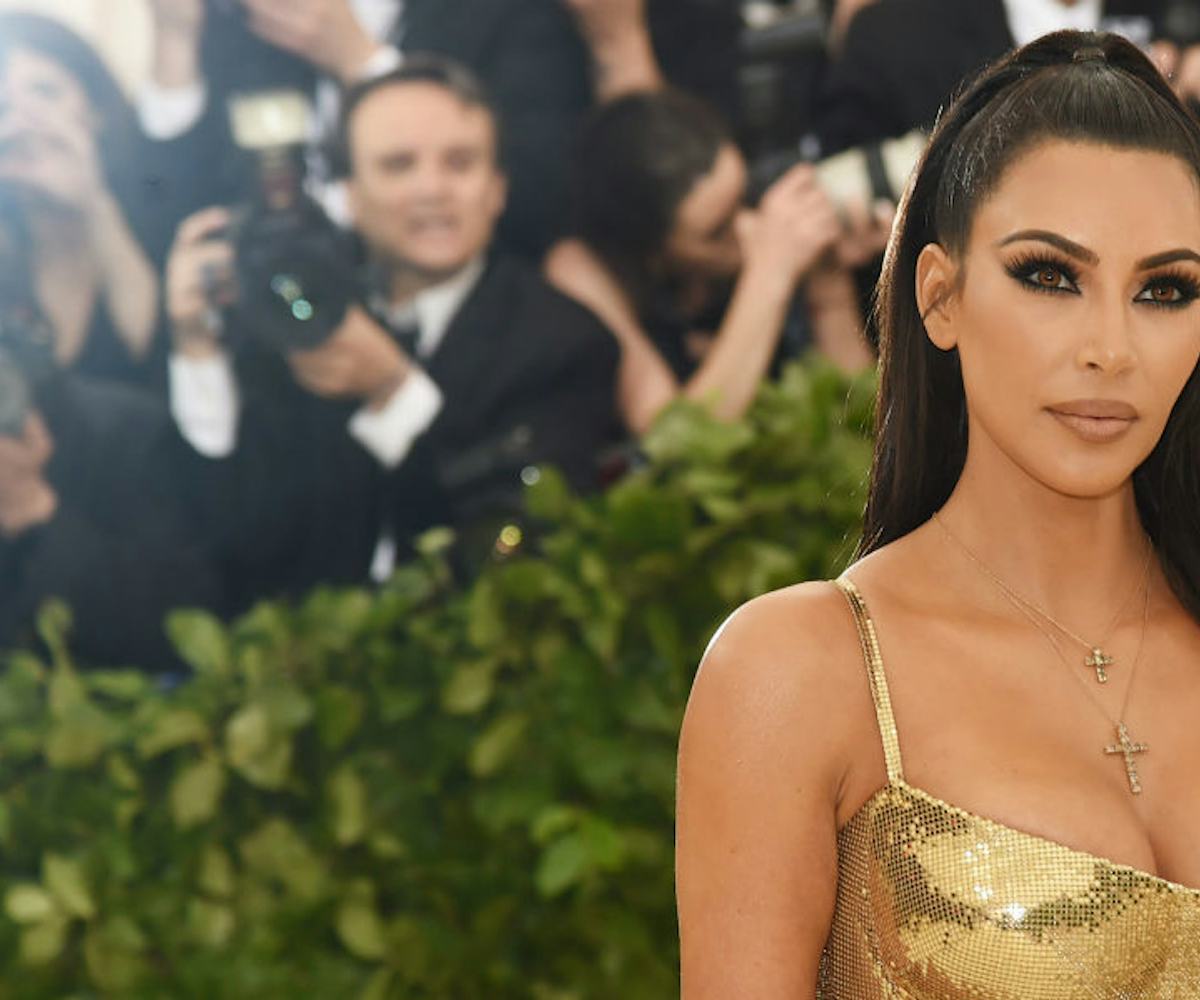 Photo by Jamie McCarthy/Getty Images.
Of Course Kim Kardashian Broke The Met Gala's "No Selfies" Rule
Along with other celebs in attendance
Never try to get between a celebrity and their selfie. (It's a rule that we just made up!) Well, the Met Gala has been trying—and, inevitably, failing.
According to multiple reports, starting in 2015, Vogue editor-in-chief Anna Wintour banned social media of any kind from the big night. The rule now apparently only applies to selfies, but even that hasn't been enforced too much. Last year, Kylie Jenner snapped an epic Met Gala bathroom selfie that included everyone from A$AP Rocky to Brie Larson. And this year, the rule has fallen on deaf Kardashian-Jenner ears yet again. 
Kim documented the night—and her gold Versace gown—by way of both Instagram and Snapchat. And, yes, via a bunch of selfies. She has one with Sarah Jessica Parker, her sister Kylie, and Ariana Grande. She also posted multiple videos of herself singing during Madonna's surprise performance. 
In her defense, other celebrities like John Boyega, Grande, and Luka Sabbat were also in the rebellious-pics-or-it-didn't-happen boat. We get the point of the rule—to protect the privacy of other attendees and to enjoy the moment IRL—but, as we've seen before, celebrities gonna celebrity. And, if anyone was going to break the antiquated rule (or convince Wintour of getting rid of it), naturally, it would be the selfie queen herself.