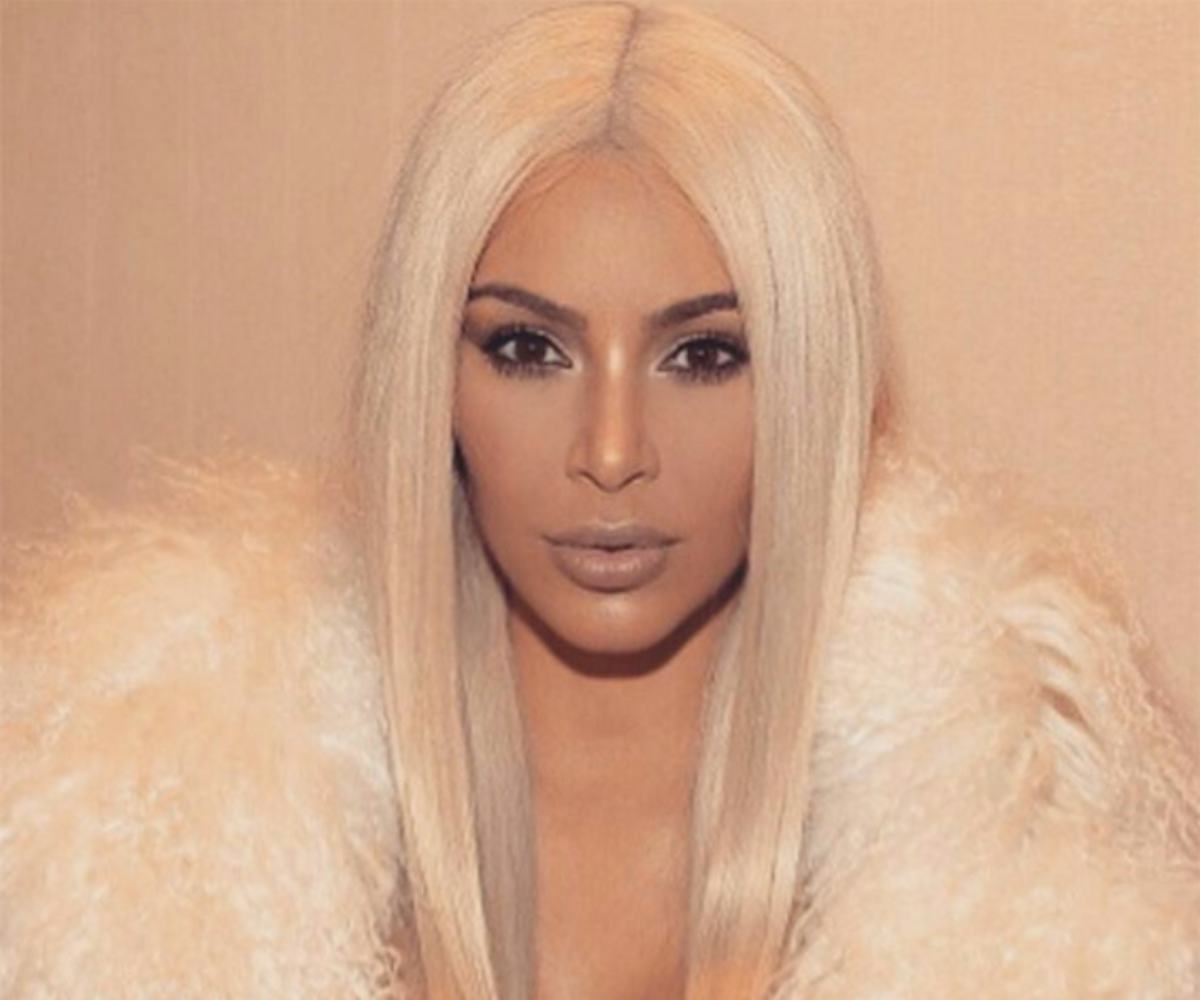 Photo via @kimkardashian.
Kim Kardashian West's Latest Selfie Is Definitely Something
You know that feeling when you have the most amazing closet in the world, but nothing to wear? It's the worst! It's frustrating because deep down, you know that there are outfits to be worn, but you're just too uninspired to even bother brainstorming. You'd love to go out and get something new, but that would require putting on clothes, and now you're back to where you started. So, you take a naked selfie. Or, at least, that's what Kim Kardashian West does.
West shared a selfie late last night/early this morning with artfully placed bars to block parts of her body Instagram would have a problem with. "When you're like I have nothing to wear LOL," she captioned it. LOL indeed! Some people are using all the energy they could channel toward applauding West for her confidence while others are debating how old the photo is. According to some, West's white hair makes it obvious that she snapped this shot a year ago because the last time West went blonde was for this past NYFW's Yeezy Season 3 debut, and that was a wig. Her hair has since been long and dark. Who cares how old the photo is, though? West was obviously feeling something about herself and felt the need to share it with the world. Any selfie is a form of rebellion. It's the user proudly declaring, "I am here and therefore I matter." And as such, each selfie—naked or not—deserves some sort of praise. West's selfies just so happen to be blasted out to 62.4 million followers. She was feeling her look, guys. Can she live? (She can.)