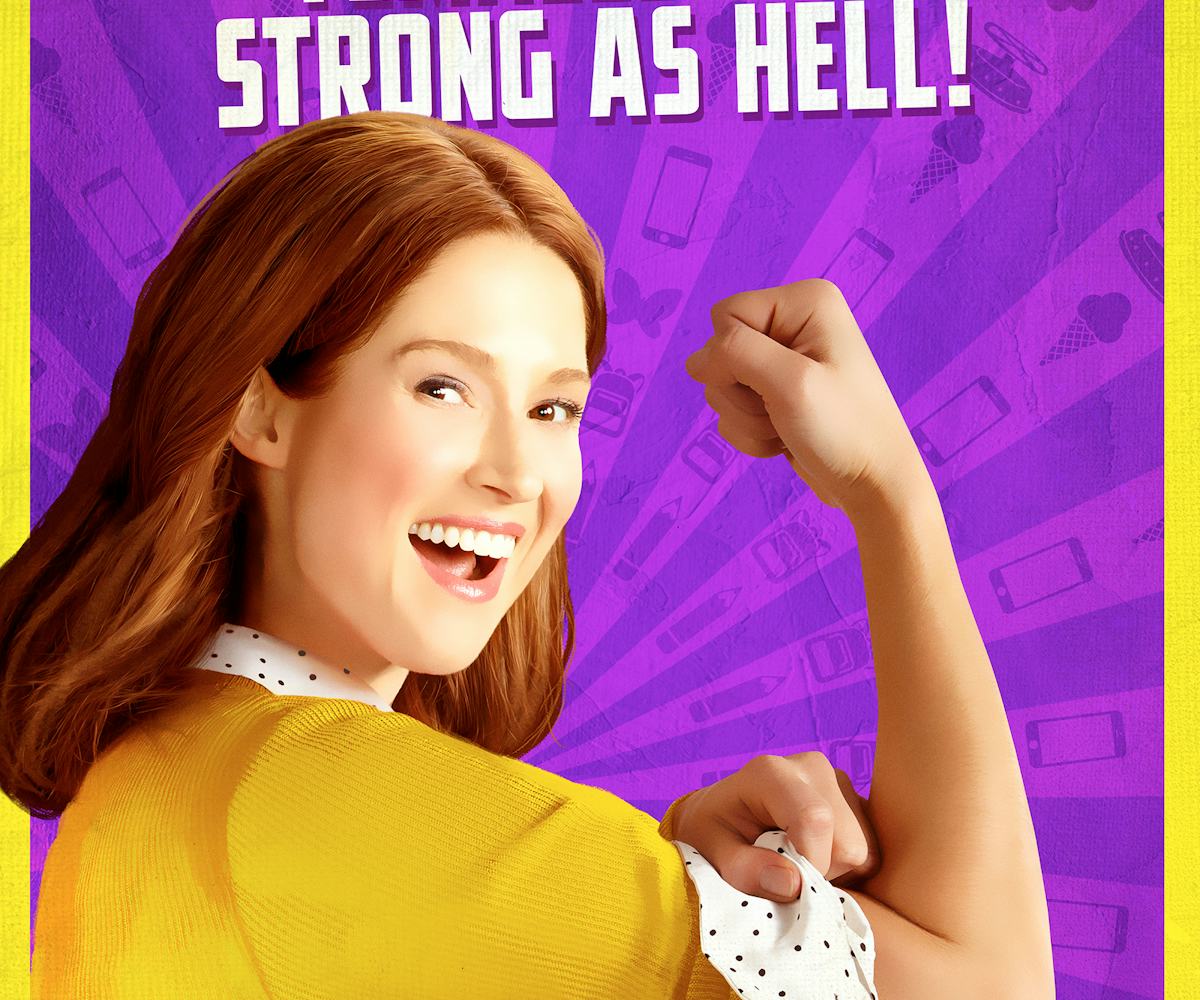 Netflix
Here's Everything We Know About Season 3 Of 'Kimmy Schmidt'
The new trailer just dropped
After almost a full year, The Unbreakable Kimmy Schmidt is back for season three, and we're as excited for it as Titus is for a new bottle of wine. The new trailer promises both hijinks and hilarity, with Kimmy's crew facing a whole new set of challenges. Check it out, right here.
Kimmy Schmidt stars Ellie Kemper as the eponymous heroine, a recent doomsday cult escapee whose unshakeable, infectious optimism both endears and annoys those around her, including her lovable roommate, played by Titus Burgess.
The upcoming season seems to be focusing on Kimmy's decision to go to college after finally obtaining her GED, which will likely lead to a series of misunderstandings as Kimmy attempts to relate to the youths (having not really had her own). Titus is back with a vengeance a la Beyoncé after his lover cheats on him with another man. Carol Kane, John Hamm, and Jane Krakowski are all reprising their supporting roles as well. And although we don't see them in the trailer, reports indicate we can expect a full new set of guest characters played by Daveed Diggs, Rachel Dratch, Ray Liotta, Andrea Martin, Maya Rudolph, and Laura Dern and more reoccurring ones from the likes of Fred Armisen, Anna Camp, Mike Carlsen, Josh Charles, David Cross, Tina Fey and Amy Sedaris.
This original Netflix comedy series has been nominated for a total of 11 Emmys so far but has failed to actually win any. Could this finally change with these new episodes?
All 13 episodes of Kimmy Schmidt season three are set to drop (alongside Netflix's new true crime series The Keepers) on May 19.