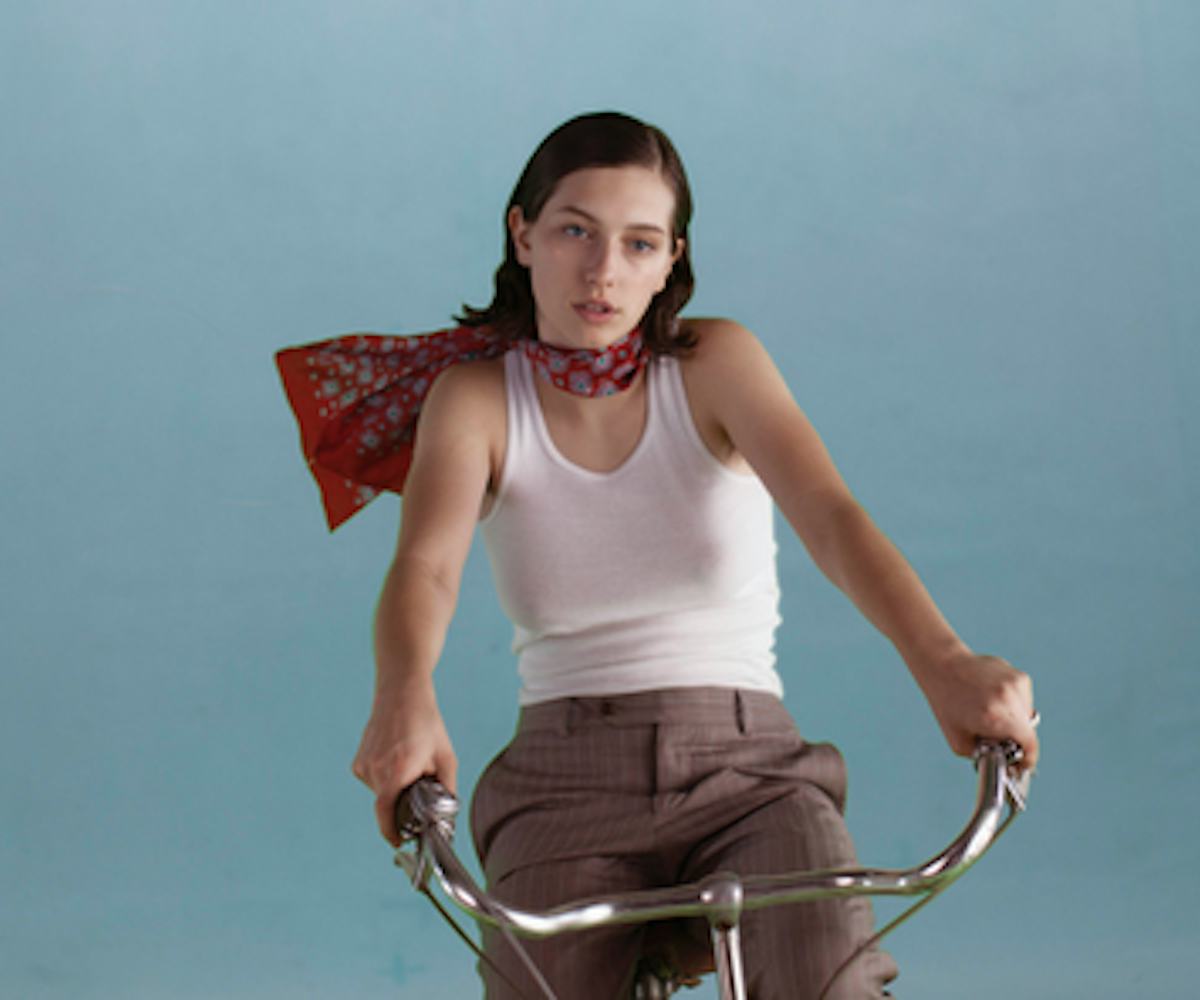 Photo courtesy of King Princess
King Princess' New Song Is Peak Gay Content
I've never felt more represented
King Princess just dropped her first single since the release of her Make My Bed EP. It's called "Pussy is God," if that gives you any indication of the song's overall vibe. She's also released a video to accompany it, which we feel like Jenny Slate would definitely describe as "horny." Because it is. Honestly, it's the gayest thing I've seen all year—and I'm so here for it.
In the video, KP bikes in a white wife beater with no bra before donning a suit (and showing off some armpit hair in the process), and both looks are pure big dyke energy if I've ever seen it. Most of the video takes place in a purposely fake-looking sky, where she and a couple other people dance around (and… hint at other things) among the clouds. When she teased the video on Instagram, she called it "fresh piping hot gak," which, to be honest, perfectly describes the visual.
The song itself is about wanting a girl, duh, but more than just physically. Although the song's chorus is basically just an ode to pussy, many of the lyrics describe a deeper connection, the feeling of being in a fulfilling relationship. "She's God, and I found her," she sings.
Watch the video, below.