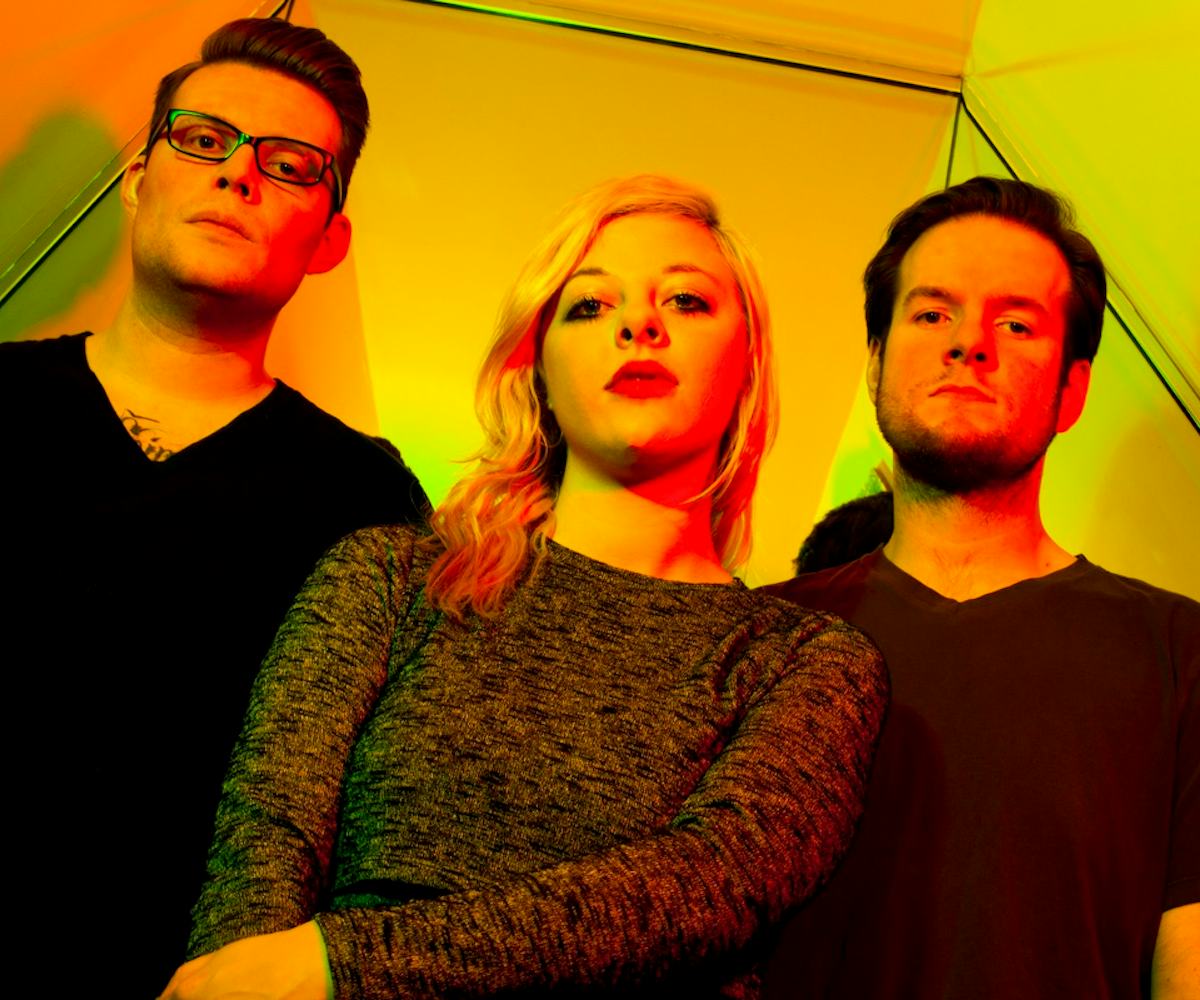 Photo Via Kinky Love.
Kinky Love's New Single Leaves Us Wanting More
It's titled "Women Without"
Though the band's name was inspired by Nancy Sinatra, their music couldn't be further from the singer's '70s tunes. Hailing from Chicago, Kinky Love's sound follows a sexy, crisp, electronic pop track record, and is a far cry from "These Boots Are Made For Walking." With Xoe Wise on main vocals, Alan Shunkunas on background and keys, and Dan Zima handling production, the trio emerged onto the scene in 2015 with breathy songs like "Sugar" and "Counting on Distance." A year later, the group is veering from the well-trodden music path with their latest single "Women Without."
"There is a lot of vocal sampling happening in music these days, so we wanted to do our own take on that sort of thing," Wise says. "Our mix engineer Roland Lim took our raw ideas on that and helped massage them into something that really grooved with the track. 'Women Without' on the whole was written with more improvisation than a lot of our earlier stuff."
You know that scene in Girls where Hannah and Marnie dance together to Robyn's "Dancing On My Own"? We imagine doing the same with this song playing in the background, but without millions of people tuning in. The song may read sad, but the upbeat tempo leaves you with a different message. "Try your luck with me/ Wanting better love/ I know that you'll try," Wise sings. "I will fight if you won't fight."
Like the band's name suggests, the single is satisfying, sensual, and leaves us wanting more. Check out the full song below.