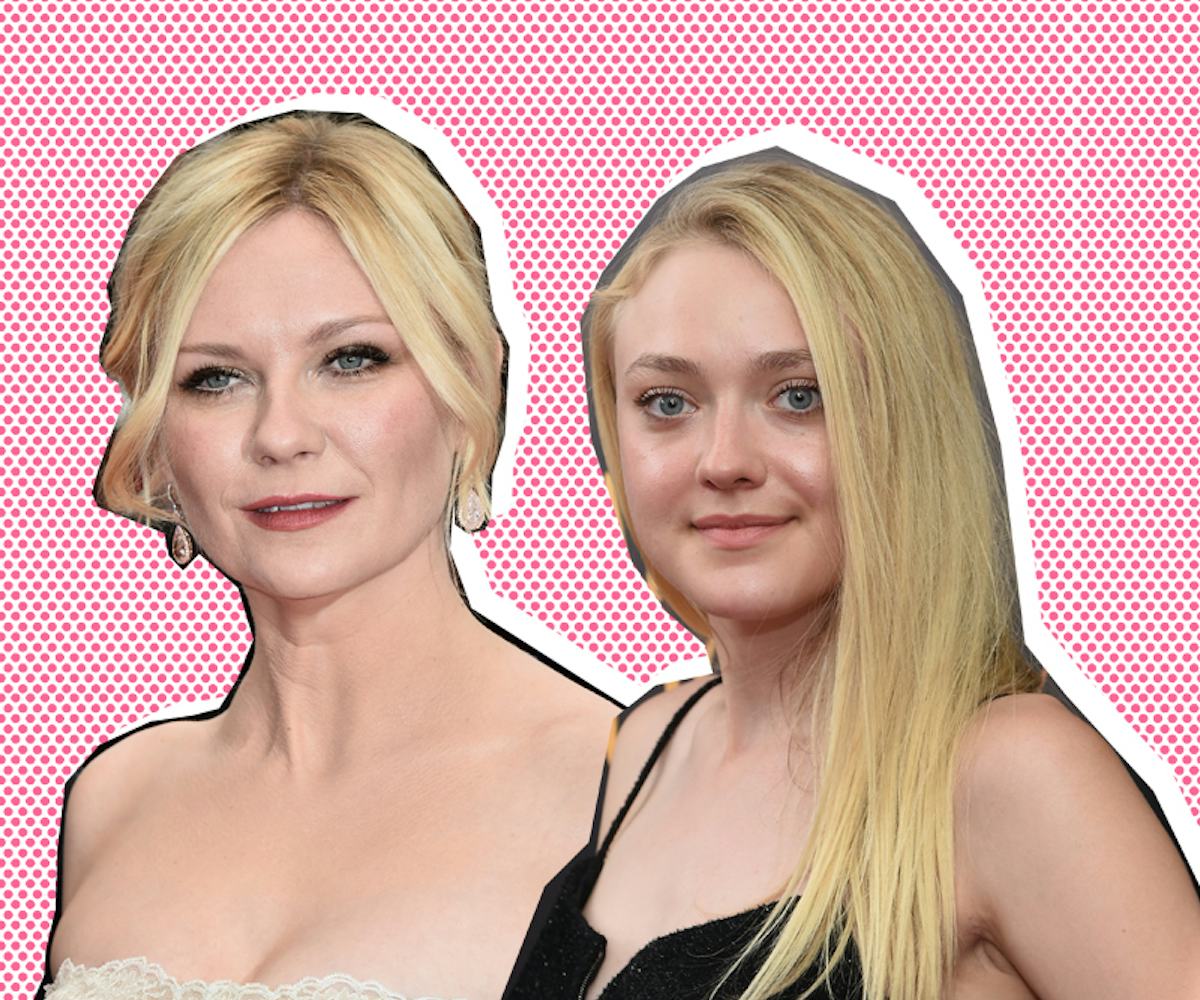 Photos by Pascal Le Segretain and Jamie McCarthy via Getty Images
Your Favorite '90s Darlings Are Working On A Film Adaptation Of 'The Bell Jar'
Sylvia Plath would definitely approve
After years of playing the ultimate manic pixie dream girl, Kirsten Dunst is stepping aside to make her big directorial debut with a film adaptation of Sylvia Plath's 1963 classic The Bell Jar. (It feels like just yesterday when she was on our cover back in 2001 for her breakout role in The Virgin Suicides...)
The project has been in talks since 2007 but never came to fruition until now. For the longest time, Julia Stiles was rumored to star as the protagonist, but Dakota Fanning has officially landed the leading role. (Even more congrats are in order for another one of our former cover stars—we truly know how to pick 'em!)
In case you need a refresher—or were denied the privilege of reading this emotionally heavy novel in lit class—The Bell Jar tells the story of a young woman named Esther Greenwood living in the 1950s. After a tumultuous summer magazine internship in New York (based off Plath's own experience interning at Mademoiselle), Greenwood moves back home to Massachusetts where her mental state devolves, and she is checked into a mental hospital following a suicide attempt. The Bell Jar is autobiographical in more ways than just the internship similarities, and its enigmatic, though hope-tinged, ending is not a little bit haunting when read with the knowledge that Plath killed herself in 1963, preceding the publication of the novel.
The first original film adaptation of The Bell Jar directed by Larry Peerce premiered in 1979. Based on reviews, like this one from The New York Times, viewers were not impressed. In 2003, Gwyneth Paltrow starred as the tortured writer in the Christine Jeffs-directed biographical drama Sylvia.
We're holding our breaths, but we want to believe that all this waiting will have been worth it. The Bell Jar is anticipated to begin production in early 2017, so we might be holding our breaths for some time. Check back here for more updates as we receive them.