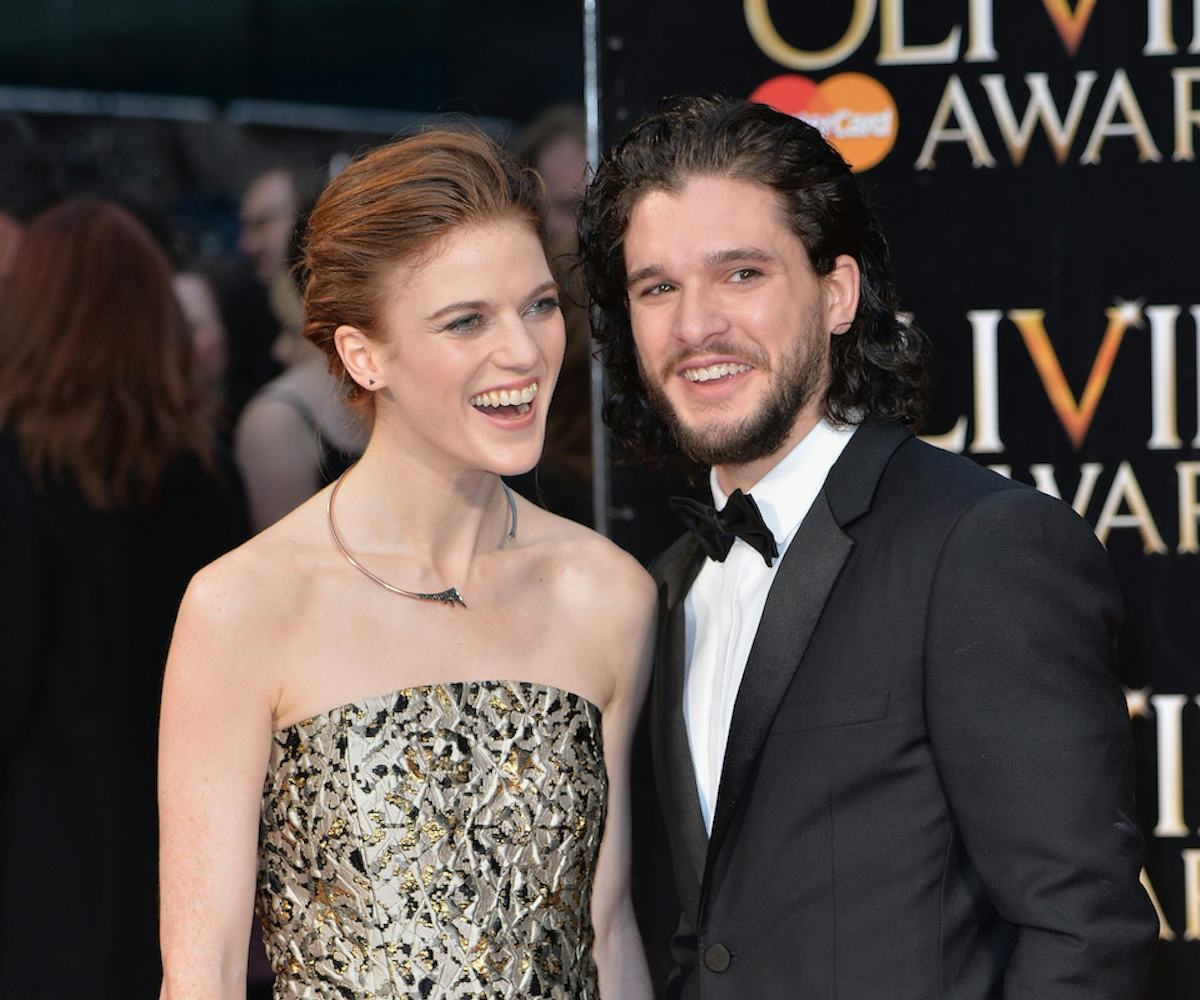 Photo Anthony Harvey/Getty Images
Kit Harington and Rose Leslie Make Their Relationship Official
Actors with lovely hair Kit Harington and Rose Leslie appeared as a couple on the red carpet at the Olivier Awards in London yesterday. Yes, we all knew that the former Game of Thrones co-stars were totally a thing of some sort. However, the two kept have kept their relationship away from public events and dodged questions about it in interviews. Well, as of last night, the dodging is over. 
As Game of Thrones obsessives (like us!) know, the two met while playing the doomed lovers Jon Snow and Ygritte in 2012. Reports suggest that they split at some point. Much like Miley and Liam, however, Harington and Leslie seem to have have hit the refresh button here. Indeed, the two shared a kiss on the red carpet—quite a turnaround for a once very private couple.
Following the death of her character in Game of Thrones, Leslie has been busy with a series of movies. Harington, meanwhile, has been very, very busy trying to convince us all that Jon Snow is really, truly dead. It's not working. 
(via People)