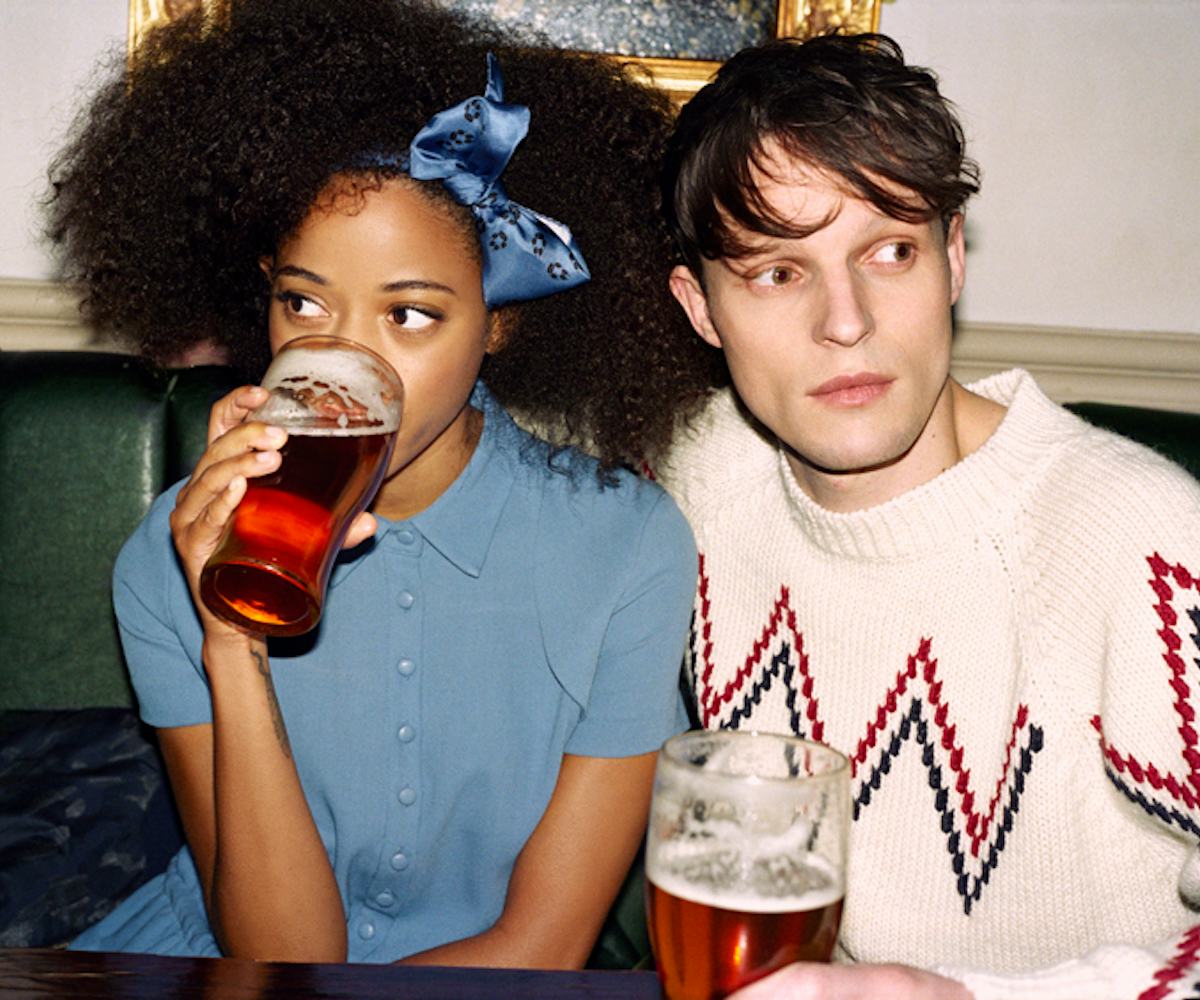 all photos by henrik purienne
get a double dose of cute with kitsuné's new lookbook
starring kilo kish and tom from citizens!
What do you get when you mix Daft Punk's artistic ethos, a fashion-forward architect, and mod culture? Don't think too hard. Instead, behold Kitsuné's F/W '14 collection!
It's aptly titled "London Beats", seeing that '60s rock vibes underlie the inspiration for the pieces. Even better, though, is the fact that the label is continuing its mashup of music and fashion in the lookbook, which stars artists Tom Burke (the lead singer of the British indie-rock band Citizens) and Kilo Kish (the talented vocalist, designer, and actress). 
The brand is known for its modern reinterpretation of classic designs with that much-loved Parisian touch. So it's no surprise that the new wares include vibrant stripes, straight-cut garments, over-sized silhouettes, and sweet baby-doll dresses. The leather details are the finishing touch to the looks (a nod to the styles of the rock gods). 
Some things just effortlessly bear that irresistible trait we can't place our finger on, and Kitsuné just delivered an entire lookbook filled with such charming pieces.
Want to see what you'll be sporting this fall? Click through our gallery for a first look...just don't blame us when you end up wanting everything.