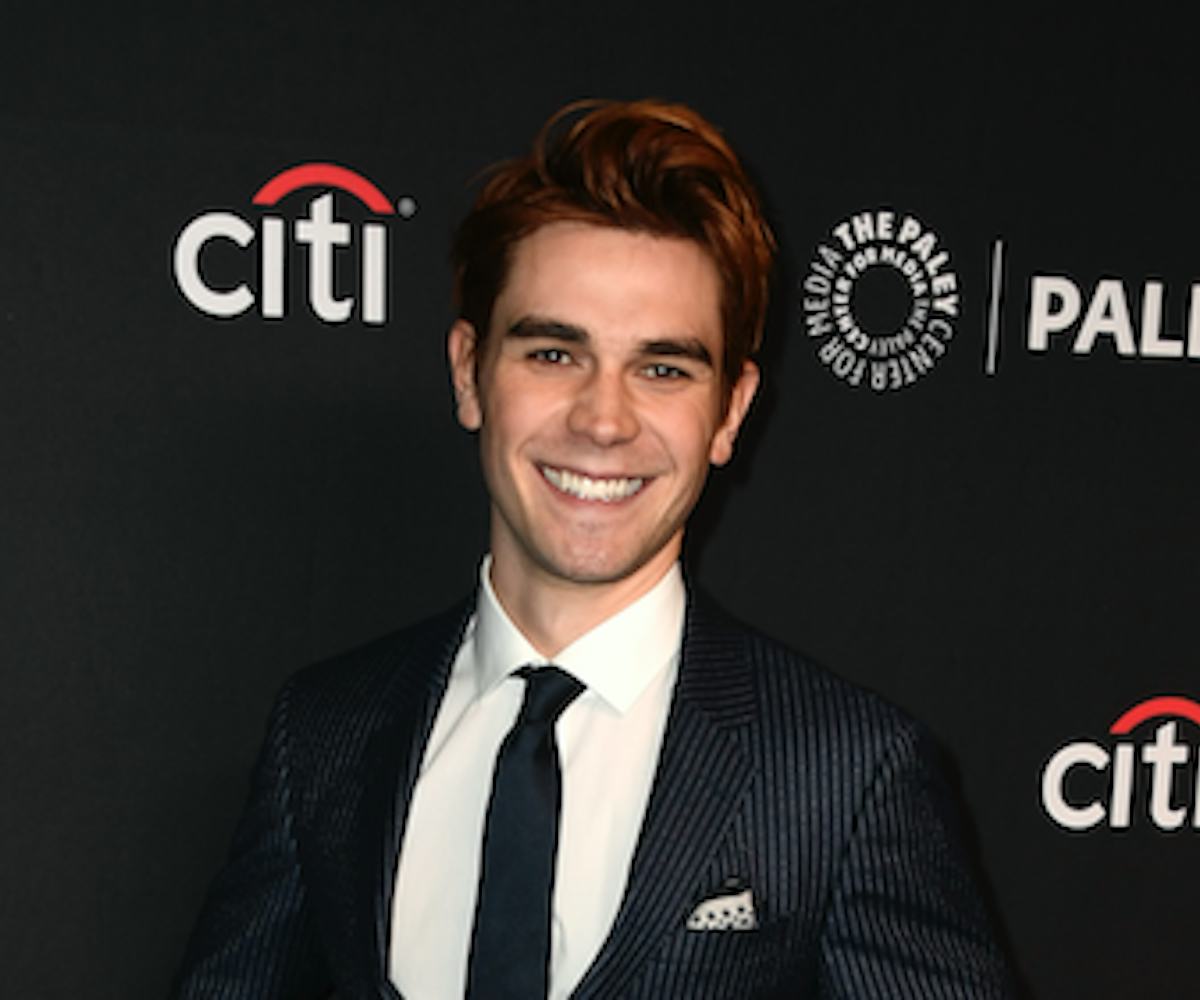 photo by Frazer Harrison/getty images
'Riverdale' Star KJ Apa Will Replace Kian Lawley In 'The Hate U Give'
Lawley was fired from the film after a video surfaced of him using racial slurs
Riverdale star KJ Apa will now star in the film adaptation of The Hate U Give. He will play Chris, the boyfriend to Amandla Stenberg's Starr Carter, replacing YouTube star Kian Lawley, who was originally tapped for the role. Lawley was fired from the film in February after a video surfaced online of him using racist and derogatory slurs.
A spokesperson for Twentieth Century Fox told Deadline at the time that they planned to recast Lawley's role and reshoot his scenes. The film had already wrapped at the time of Lawley's firing. 
Though Lawley offered an apology, many praised the studio for removing him from the picture, especially considering that the film is inspired by the Black Lives Matter movement. 
Deadline also notes that the cast is currently in Atlanta reshooting all the scenes. Issa Rae, Regina Hall, Sabrina Carpenter, and Common also star in the film. 
Currently, there's no word on when The Hate U Give will hit theaters.