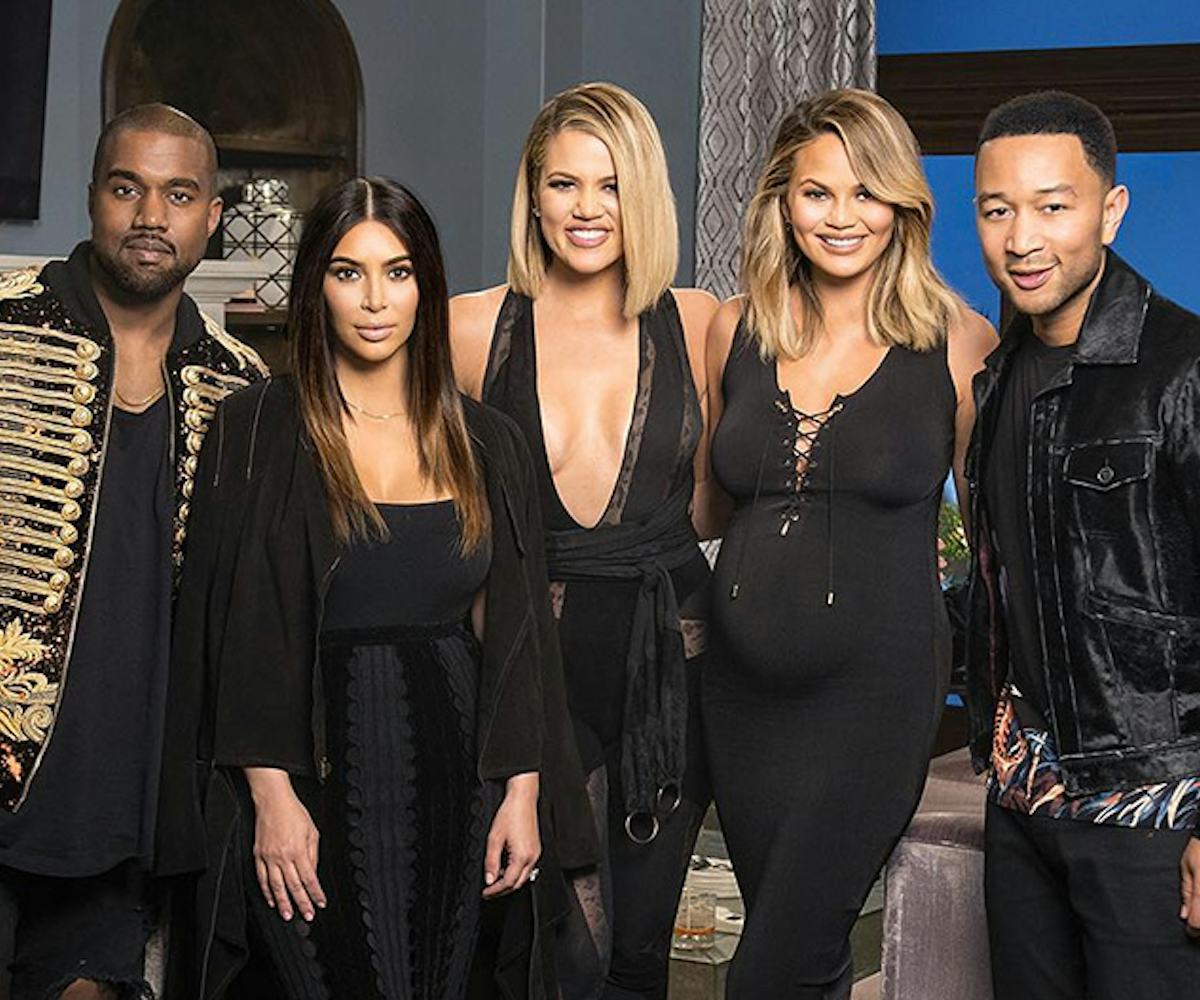 Photo via @krisjenner.
'Kocktails With Khloé' Bows With Its Best Episode, Ever
It feels good to be a fly on the wall
It took Khloé Kardashian 14 episodes of Kocktails With Khloé to nail it. It took 12 episodes to cancel it, though. And what a shame, because last night's finale showed just how great the rollercoaster of a show could be.
Throughout the series' first and only season, Khloé invited her famous friends over to drink special cocktails and indulge in some fancy treat made by chef Sharone Hakman. Guests ranged from RuPaul to Nicole "Snooki" Polizzi, Cassie, and, of course, family members like, Kourtney Kardashian, and Kendall and Kylie Jenner. Each group got along fine, but something always seemed to be missing. The thrill of being a fly on the wall at some famous person's home was there, but just kind of. That changed when Khloé invited her sister Kim Kardashian West, Kanye West, and their real-life friends, Chrissy Teigen and John Legend, to guest on the finale. Then, the aforementioned thrill came alive.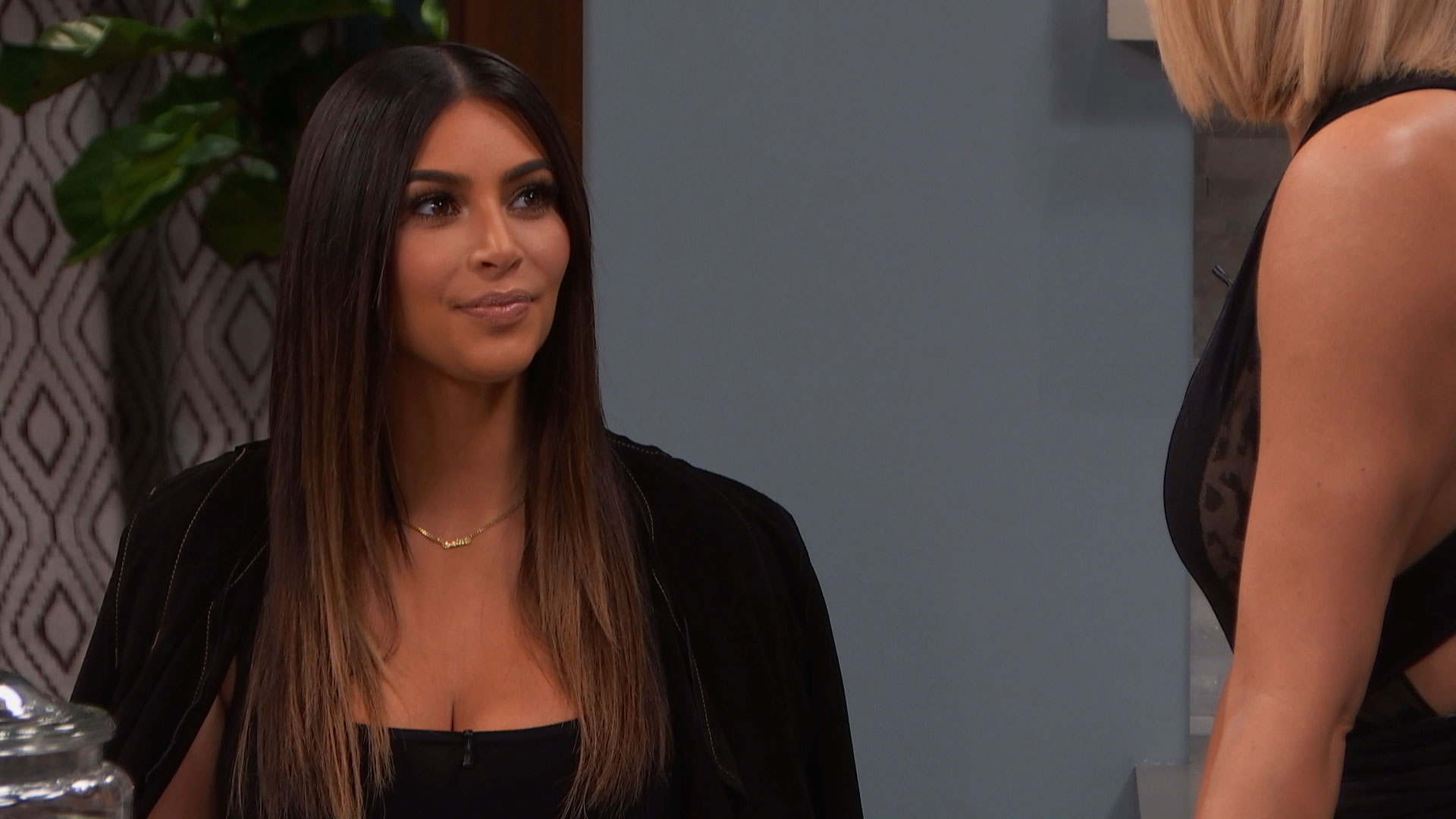 The strength of Kocktails With Khloé was also its weakness. Watching famous people mingle with famous people is fun, but you have to have the right group of famous people. The more real friends the better (and less rehearsed-feeling). The Kardashians and Teigen-Legends are best friends, which made last night's episode feel like audiences were truly sixth wheeling it alongside Khloé. What they talked about is, most likely, what they would talk about when the cameras aren't rolling. Kim said it herself when she said she didn't feel like she was on a reality show. That level of comfort translated through the small screen. The dynamic between them was honest. The very same can be said about Kim and Kanye's dynamic. This was, perhaps, the first time audiences have ever seen Kim and Kanye interact this way—playful, loving, and supportive. Kim's guard was down when she chatted with Khloé at the island—and not in a fabricated Keeping Up with the Kardashians way. Khloé's usual formula of question cards and games was substituted for genuine conversation about pregnancy, family, and friendship. The level of awareness each of the finale's guests had in relation to the media was remarkable. Khloé's game of Guess Who Tweeted What: Kanye vs. Chrissy highlighted that.
Sure, the topics they covered aren't groundbreaking, but that has never been the goal of Kocktails. The goal was to play into our collective culture's fascination with celebrity and what goes on when the cameras aren't rolling and the paparazzi aren't snapping. The goal was to be the moving-picture version of those old Hollywood party photos, where people like Mick Jagger are seen chatting with Andy Warhol, and you wonder what the hell they were talking about. The finale of Kocktails aced it and gave audiences an hour of celebrity voyeuristic pleasure with four of the most followed people on the planet, that just-so-happen to be best friends. One can only hope another show as ridiculously enjoyable and celebrity-driven as Kocktails comes along soon. Until then, cheers Khloé. It's been real.