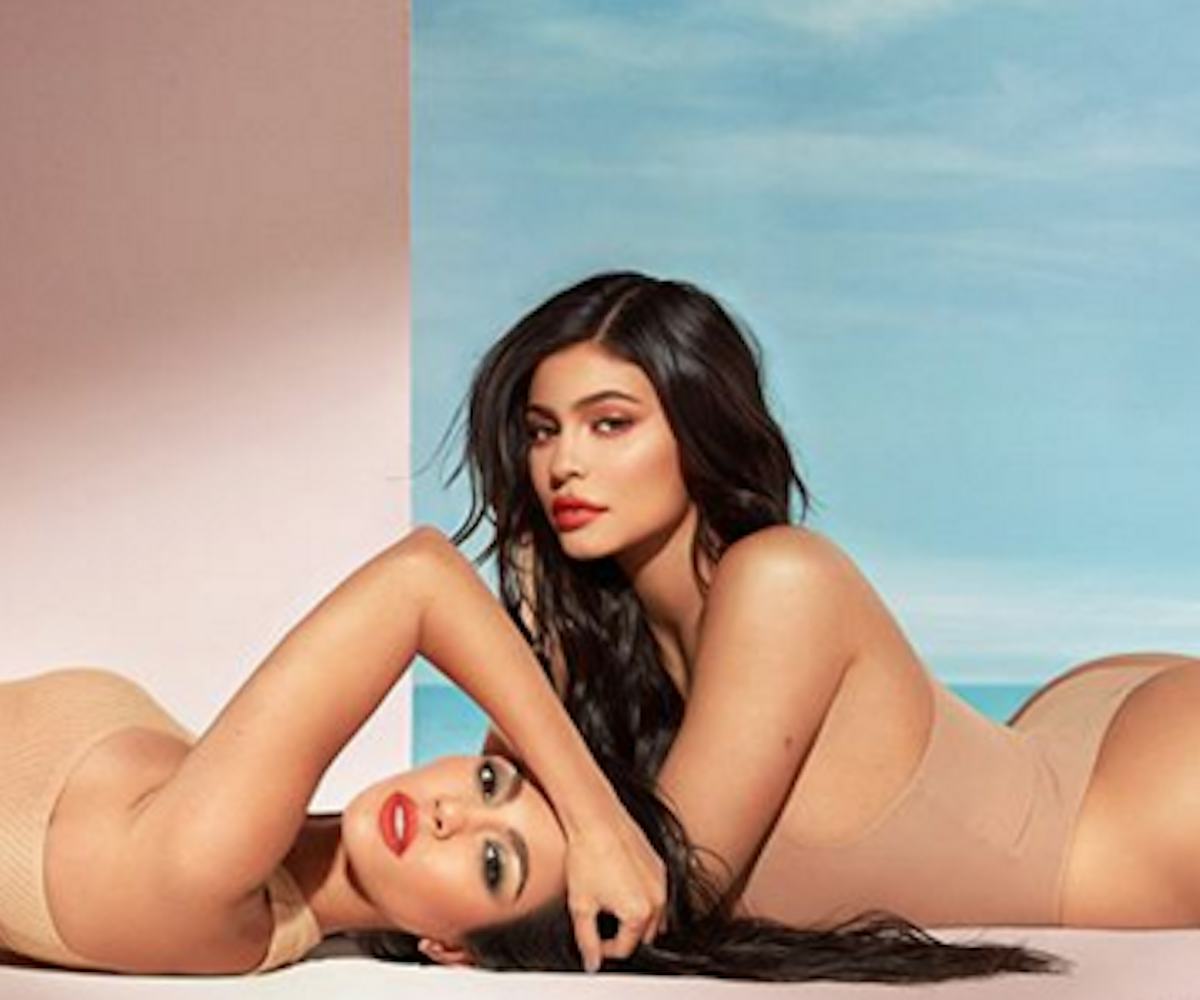 Photo via @kyliejenner Instagram
Kylie And Kourtney's Beauty Collection Has An Eyeshadow Named "Gluten Free"
Are you really that surprised?
You guys, there's a new Kardashian Kollab in town, and this time it's a brand new sister combo. Kourt X Kylie is due to drop next week—are you surprised?
We first caught wind that Kourtney Kardashian had registered the name "Kourt" to start a beauty line back in January, and it looks like she'll be kicking things off by teaming up with her younger half-sib-slash-beauty-mogul Kylie Jenner. In honor of Kardashian's 39th birthday, Jenner not only posted a sweet birthday dedication, but also included the big announcement. "HAPPY BIRTHDAY TO THE QUEEN!" she wrote. "So excited to announce the KOURT X KYLIE collaboration."
According to her post and Instagram stories, the line will consist of three four-shade eye shadow palettes and three of Kardashian's "signature lippies," inspired by her favorite existing Kylie Cosmetics shades. You can expect a lot of matte and shimmery neutral shades (surprise!), plus a jewel tone pop here and there. Shade names like Gluten Free and Matcha are in the mix. Hmm! The full line is set to launch on April 24.
How many more Kardashian-Jenner sister collaborations will we be seeing? When will it all end? Why hasn't Kendall launched anything yet? Is she next? Only time will tell.
Take a closer look at the line courtesy of Jenner's Instagram stories, below.
The palettes have some pretty cool holographic packaging.
As do the liquid lipsticks.
The blue palette.
The pink palette.
Both the pink and blue palette, a combo of shimmery and matte neutral shades.
The green palette.
Okay, so, we like this one.
Three liquid lipsticks in very Kardashian shades: nude, pink-nude, and a vibrant red.
We feel like we've seen this before, tbh.