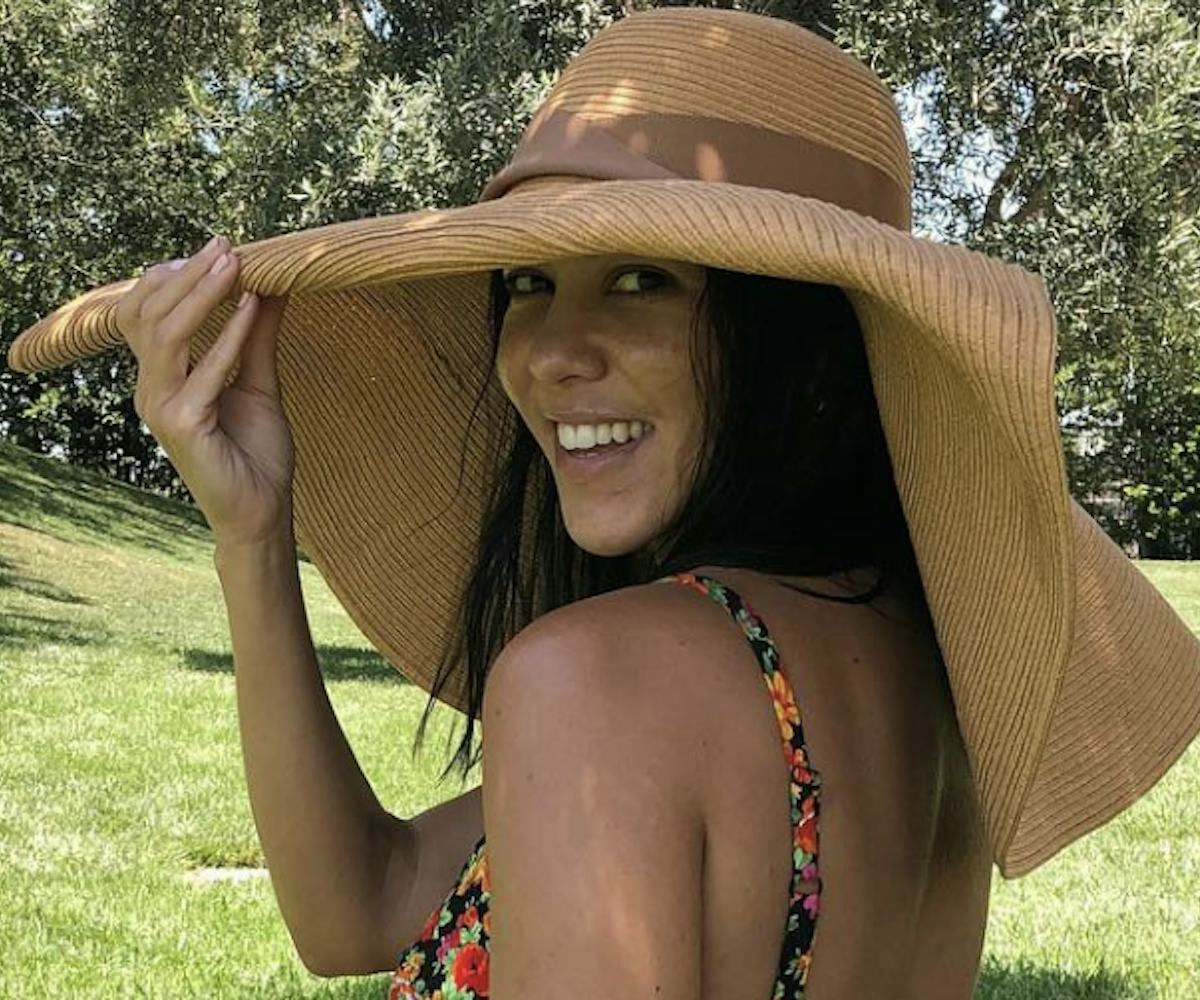 Photo Via @KourtneyKardash Instagram.
Kourtney Kardashian's Boyfriend Just Slut-Shamed Her
UPDATE 7/17/18 5:45pm: According to a new report, Kourtney Kardashian is "frustrated" that boyfriend Younes Bendjima continues to get upset about her posting sexy photos of herself.
Unfortunately, a source tells E! News that Bendjima "gets jealous and can be possessive," as he "doesn't want to share her with the world." However, Kardashian obviously "doesn't appreciate Younes posting his feelings in a public forum and being impulsive." The source also claimed that Bendjima's hang ups won't stop Kardashian from continuing to do what she wants, saying, "She isn't going to stop doing what she's doing and feels like he needs to understand and deal with it." 
--
Today, in a new low, Kourtney Kardashian's boyfriend, Younes Bendjima, decided to slut-shame her on her own Instagram post.
Yesterday, Kardashian took to her Instagram to post a photo of herself posing in a thong bikini and oversized hat with a caption that read, "Don't be shady, be a lady." However, in a move more characteristic of a Reddit troll than a partner, Bendjima expressed his distaste for the photo—and his comment is infuriating.
In a now-deleted comment, Bendjima responded to her post by writing, "Thats what you need to show to get likes?" Falling in line with past reports that he "always had a problem" with her sexy posts, Kardashian's photos have apparently been a point of contention between the two, according to People. Even though it's Kardashian's choice to post these pics and depict herself in any way she wants!
Obviously, fans aren't happy with Bendjima's BS slut-shaming. As such, many have begun leaving "thats what you need to show to get likes?" on his own shirtless Instagrams to highlight the double standard at play. Let's hope Bendjima learns his lesson (and his place).