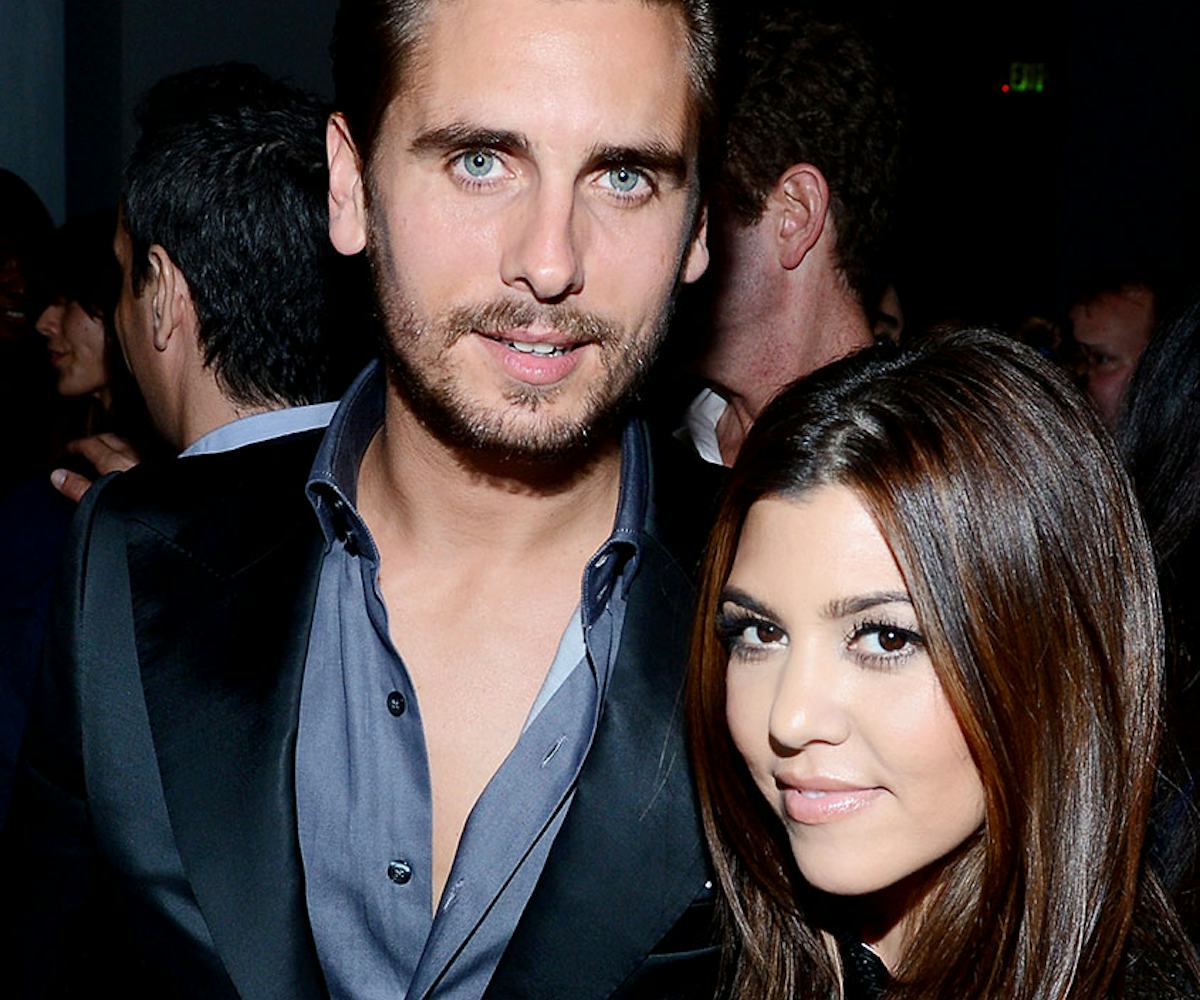 Photo by Dimitrios Kambouris/Getty Images
kourtney kardashian and scott disick are no more
"kourtney has to do what's best for the kids."
After nine years, 10 seasons of reality TV, three children, and multiple separations, Kourtney Kardashian and Scott Disick are officially over. As sources confirm to E!, the unofficial keeper of the Kardashians, the couple broke up this weekend. "Scott has been running around saying he's single," said one source. "Kourtney dumped him after she saw the pics [in Monte Carlo] and he hasn't been home after a month-long party binge."
As anyone who has watched Keeping Up With the Kardashians (and any of its many, many spin-offs) knows, the couple has been strained for a while. And Scott's—or, as he so humbly refers to himself, "Lord Disick's"—partying and possible addiction issues have become increasingly more problematic. "Kourtney has always taken Scott back and been by his side, but now with three kids it has gotten old," a different source disclosed. "Kourtney has to do what's best for the kids."
Disick, 32, has been in and out of rehabilitation facilities over the past year. Earlier this year, Kourtney told E! News, "He's doing well, and you know, focusing on himself and working on himself. He's made a lot of progress, so I'm proud of him." Unfortunately, it seems as if he is still working through his issues. Over the past month or so, Kourtney has been the primary caretaker of their children, Mason, Penelope, and Reign (5, 2, and 6 months, respectively), as Disick has been romping around, on both leisure and "business" (read: high-paying club appearances).
Although this may seem like just another celebrity breakup, this is also a reminder that addiction issues unfortunately affect everyone, regardless of wealth or "royal" status.
(via E!)
more sad celebrity breakups, this way:
ben affleck and jennifer garner have sad news
evan peters and emma roberts call it quits