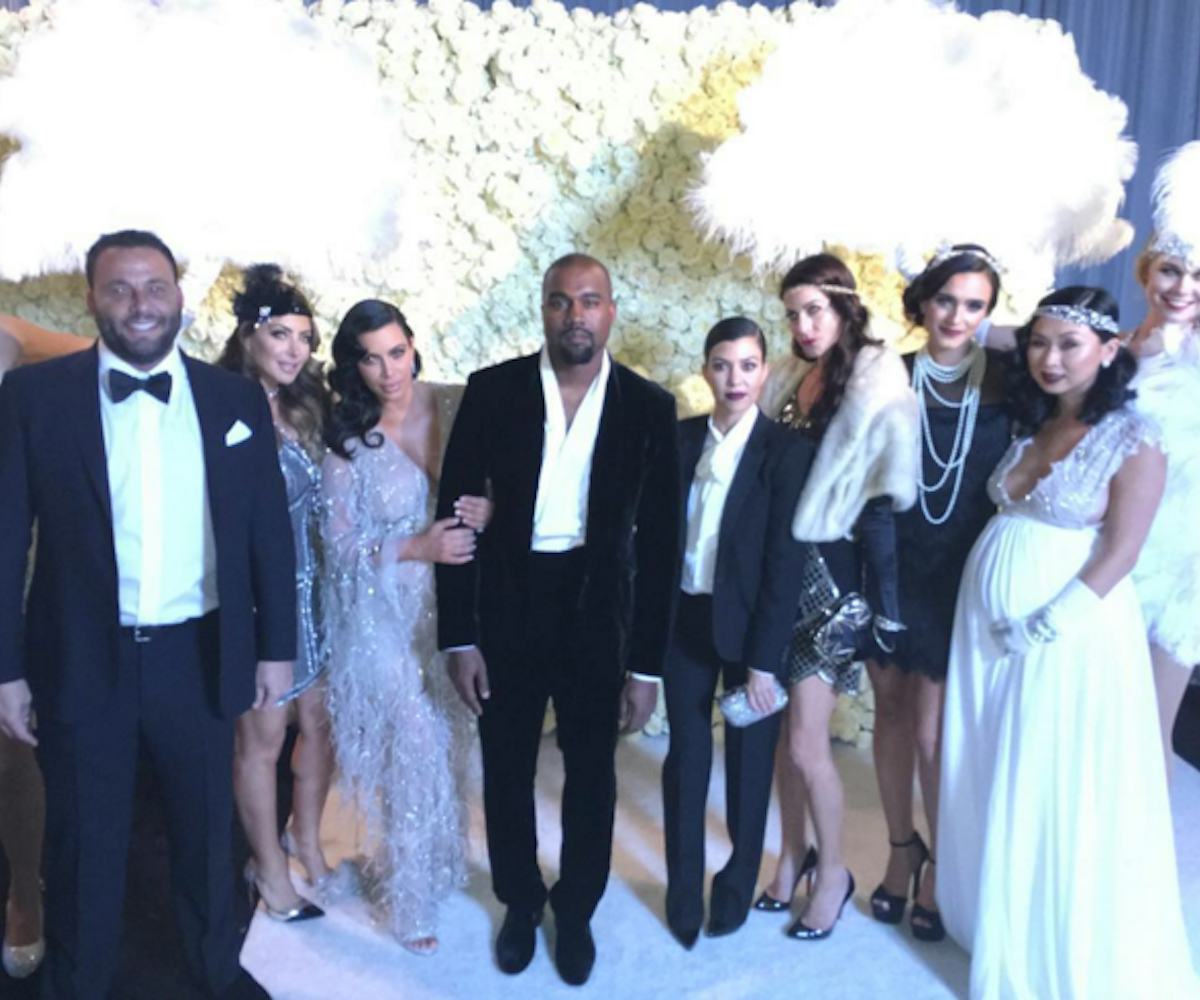 Photo via @larsapippen on Instagram
The Best Looks from Kris Jenner's Great Gatsby-Themed Birthday Party
Last night, the Kardashians threw what may have been one of their most lavish parties to date, in honor of their matriarch/momager Kris Jenner's 60th birthday. And with a Great Gatsby theme, the bash was filled with diamonds, feathers, and lavish accessories that very well could have been props in Baz Luhrmann's 2013 film, making it one of the best costume parties of the season, even if Halloween was last weekend.
The Kardashian/Jenner sisters all dressed to the nines, and by the looks of the #sexysixty Instagram posts guests shared, the dress code seems to have been strictly enforced. Of all the decadent flapper-inspired garb at the party, these are the looks that caught our eye.
Chrissy Teigen
We give this model major props for not only dressing in period garb, but for completely nailing the 1920's beauty look.
John Legend
Singer John Legend and Chrissy Teigen make one glam couple.
Kourtney Kardashian and Kendall Jenner
We've got to hand it to Kourtney Kardashian for dressing as Jay Gatsby instead of the much-expected Daisy Buchanan, but Kendall Jenner's luxe look is also pretty enviable.
Kendall Jenner
Finger waves for days.
Kris Jenner, Malika, and Khadijah Haqq McCray
The birthday queen looks super posh with Dash Dolls Malika and Khadijah.
Melanie Griffith and Stella Banderas
The actress and her youngest daughter get gilded.
Khloe Kardashian
Khloe Kardashian gave off major Rihanna CFDA naked dress vibes.
Kim Kardashian, Kanye West, and Kourtney Kardashian
The Kardashian/West crew goes '20s.
Kourtney Kardashain
What's a Gatsby party without all the right entertainment?
Kylie Jenner and Malika
Kylie Jenner's costume change may not look super '20s, but it's definitely glamorous enough for a Great Gatsby party.