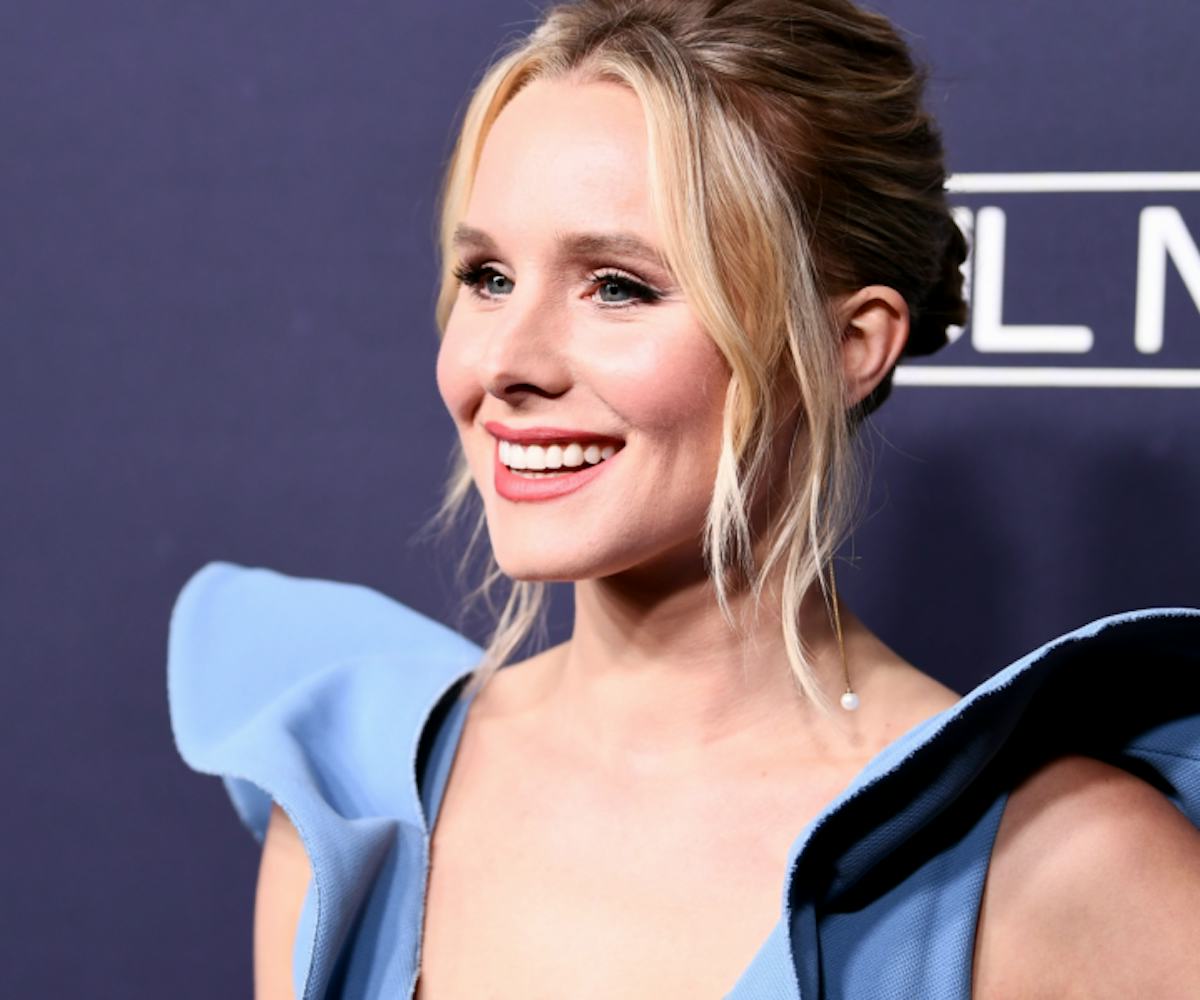 Photo by Emma McIntyre/Getty Images for Baby2Baby
Kristen Bell And Other Celebrities Buy Out Movie Theaters For 'Love, Simon'
"We wanted to pay it forward"
Love, Simon—a coming-of-age film about a gay teenage boy—is already a critical darling. It has a 91 percent score on Rotten Tomatoes, and has been described as everything from "an exuberant gift" to being "up there with your first kiss or [a] first pancake on a Saturday morning." 
The film has also found fans in celebrities like Kristen Bell and Neil Patrick Harris, both of whom bought out movie theaters in their respective hometowns of Minneapolis and Albuquerque so that more people could see the film.
"Love, Simon is a KNOCKOUT," Bell wrote on Instagram. "There are so many important stories that don't get made. I am so grateful this one did...I just have a huge crush on it and I'd like to share the love." 
Harris also shared his love for the film in 
, writing, "My husband David and I enjoyed @lovesimonmovie so much, we wanted to pay it forward." 
Bell and Harris aren't the only celebrities who are working to get the film—and its message—out. Actor Matt Bomer, YouTube star Tyler Oakley, and others have bought out theaters in states like Texas, Missouri, and Kentucky. (All three of which could definitely use some more exposure to positive LGBTQ content, let's be honest.) "This is an important movie, and a really good one," Bomer wrote.
Most of these buyouts have been done in partnership with PFLAG, an organization that aims to "[unite] people who are lesbian, gay, bisexual, transgender, and queer (LGBTQ) with families, friends, and allies." But this isn't the first time we've seen theater buyouts (or, in Ava DuVernay's case a literal theater creation) to further social good. Both Black Panther and A Wrinkle in Time were welcomed the same way, which enabled kids from across the country to go see the films. 
It's always great to see stars using their money and clout to draw attention where it's needed, especially when it's to expose kids to content that provides minority representation.