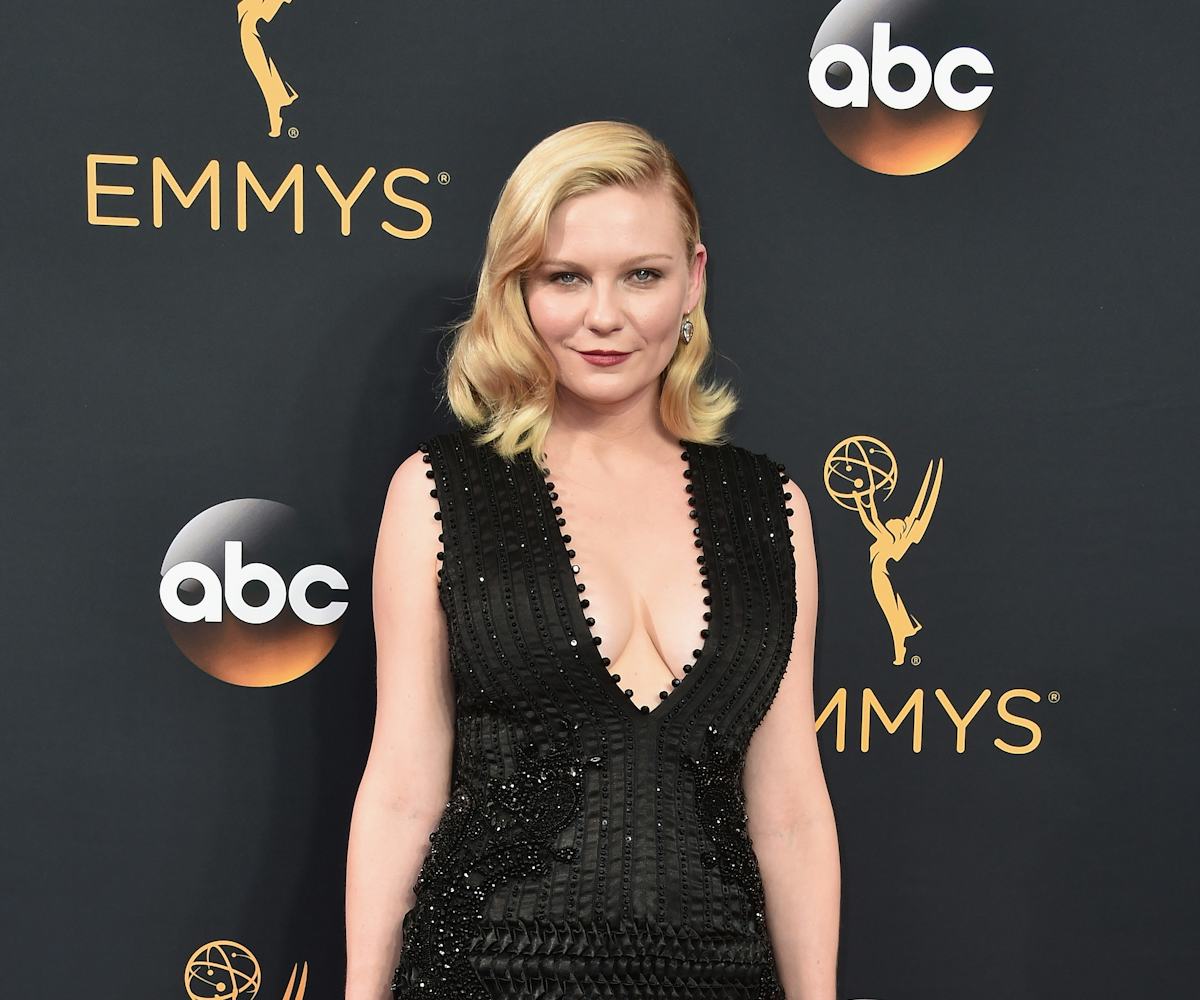 Photo by Alberto E. Rodriguez/Getty Images
Kirsten Dunst Might Have Casually Gotten Engaged To Jesse Plemons
Even though we are well aware that relationships on-screen are a work of fiction, there's always going to be a part of us deep down that hopes the romance can translate into real life. Fargo must have sparked some movie magic because co-stars Kirsten Dunst and Jesse Plemons are supposedly engaged. Page Six reports that the couple is set to get married and claims to have sources who confirmed the rumor to be true.
Dunst and Plemons have been together since the actress got out of her four-year relationship with Garrett Hedlund. (It should also be pointed out that he was another one of her co-stars for the film On The Road.) Back in September, she and Plemons were allegedly in full-on PDA mode at an after-party for the Emmys. Since then, the couple has been spotted off the set doing normal things around Los Angeles, like tailgating at Friday Night Lights parties.
These days, it seems like all the stars in Hollywood want to keep their private lives on the DL. Perhaps Dunst got caught up in the idea of Hidden Figures and wanted to keep the latest development in her love life under the radar? Either way, congrats are in order! Looks like playing a married couple can actually yield results sometimes.