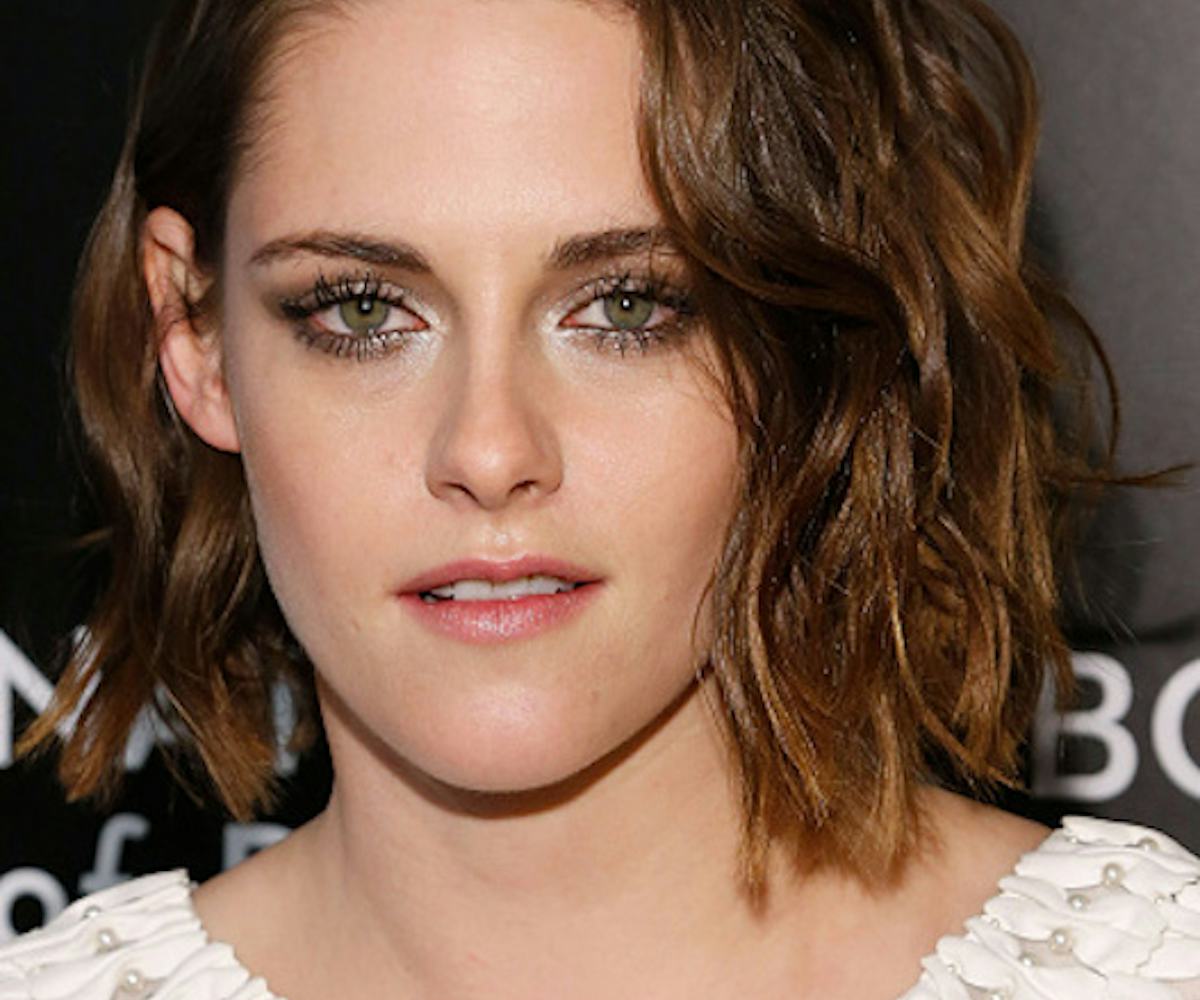 Photo courtesy of Taylor Hill/Getty Images.
Kristen Stewart Gets Candid About Celebrities Who Sell Their Lives To The Media
read her refreshingly unfiltered opinion
We're going to go out on a limb here and guess that "open book" isn't the first phrase you'd use to describe Kristen Stewart's response to the limelight. Instead, the 25-year-old actress is more known for keeping details about her personal life, well, personal. And we can't really blame her. Her reserved demeanor—often mistaken for "awkwardness"—comes as no surprise. After all, she has faced her fair share of media scrutiny in the past. But living under a microscope tends to come with the territory, especially in reference to stars who rise to fame as quickly as Stewart did.
In a candid interview with AnOther magazine, Stewart reveals what she can't seem to grasp about celebrities feeding into the media, questioning, "People who are interested in selling a life as if it's a comic book story? It's just money, money, money, money."
Offering such an unfiltered opinion on the subject is one of the things that sets Stewart apart from many of her fellow actors. Although no celebrity has ever admitted to selling a story for the sake of compensation (honestly, who in their right mind would and which publicist would let them?), the actress has historically shied away from giving the media what they want, or entertaining what she calls a "bullshit distraction."
Instead of focusing on what she can't change—her fame and the price she pays for it—Stewart hones in on the small joys in life even us mere mortals tend to forget about, dancing being one of them. "I danced the other night, and it felt so f**kin' good," she discloses. "I'm pretty physical, but I really need to let myself go. Honestly, I just wish I could f**kin' dance more. That's all."
Kristen, if you're reading this, we're always down for a secret dance party. Just wanted to put that out there.