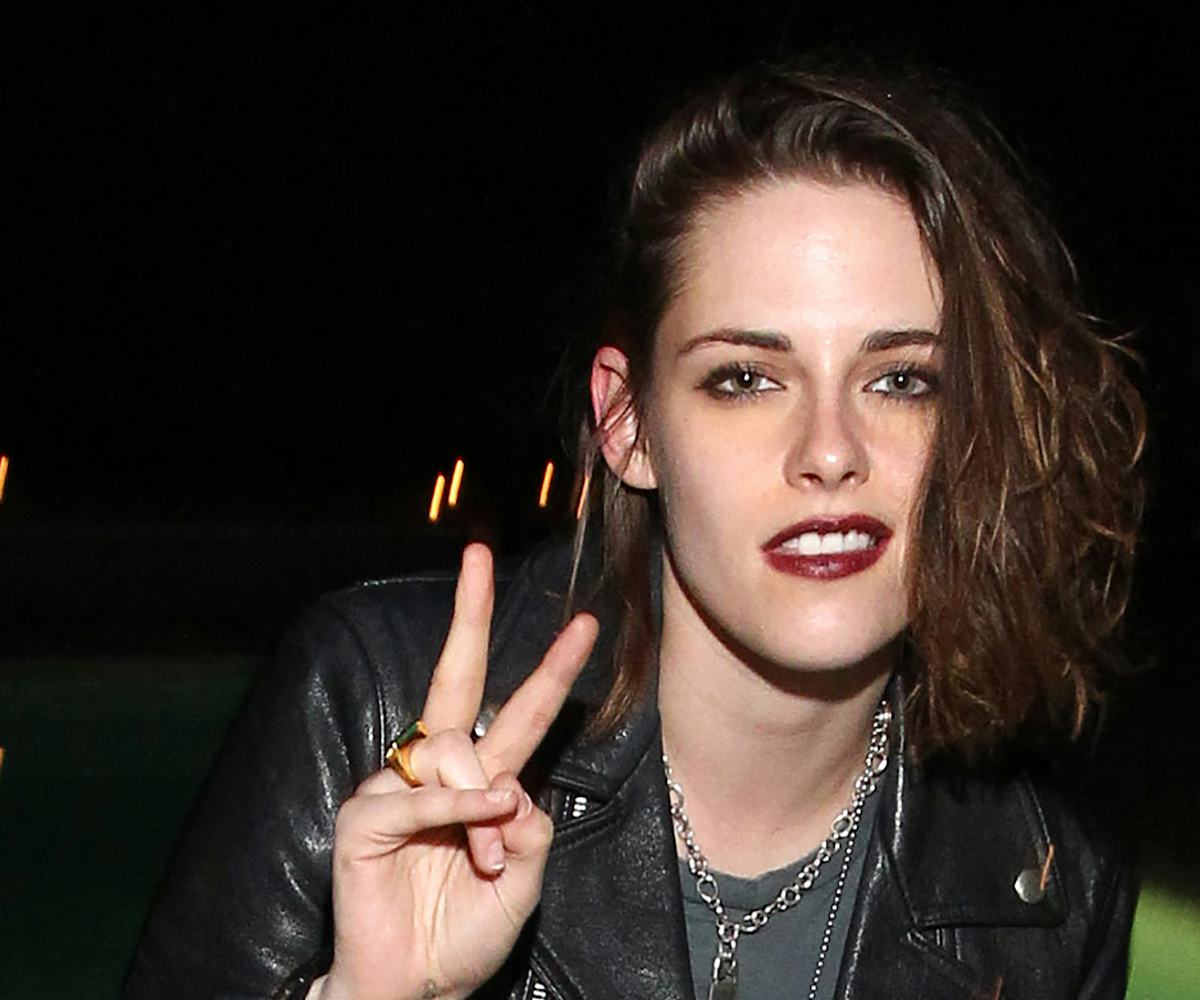 Photo via Tommaso Boddi/Getty Images.
Kristen Stewart Has Gone Platinum Blonde
The actress surprised us all with newly bleached locks
While Kristen Stewart may actually be a natural blonde, the darker locks she's been rocking over the past few years complement her broodiness perfectly. In fact, we didn't think we could picture her any other way.
However, just after being spotted around Paris with her new girlfriend, Soko, she arrived at LAX with a brand new 'do. Peroxide-blonde strands peeked out from under her beanie, making her androgynous rocker style look even more badass (who knew that was even possible?).
It was a big weekend for the actress, who just celebrated her 26th birthday on Saturday. The day before, she wowed us all in her new campaign for Chanel, where she channels a glamorous Italian bombshell for the "Paris in Rome" Metiers d'Arte campaign.
We wonder what sparked the drastic color change. Her new relationship, perhaps? Switching it up for the second half of her twenties? We may never know, but we're definitely huge fans of her new look.
Photo via Splashnews.com