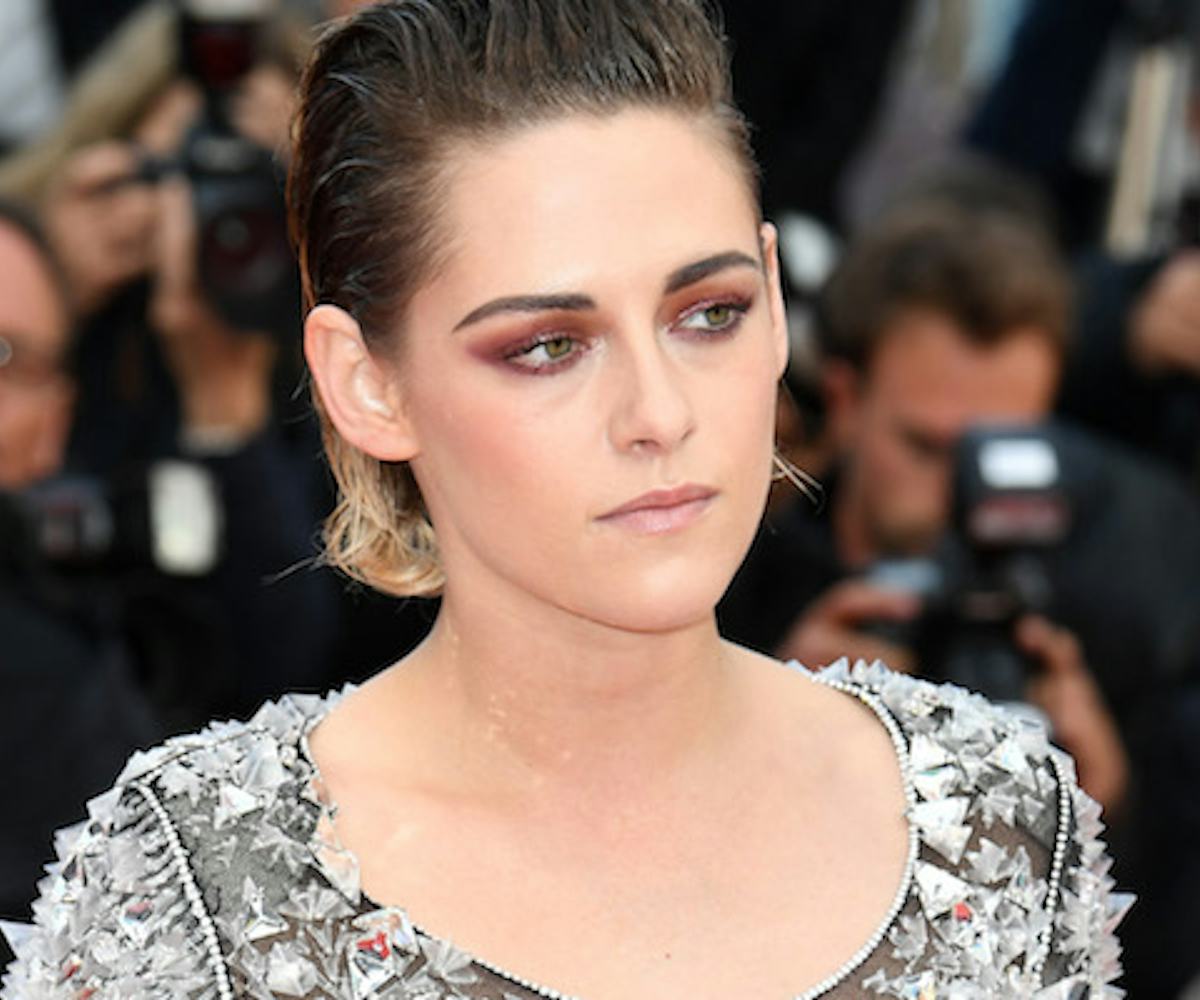 Photo by Pascal Le Segretain/Getty Images
Welp, Kristen Stewart Just Made Pearls Cool Again
There's no doubt about it: Anything our favorite red carpet rebel Kristen Stewart touches instantly becomes cool. For example? That time she made sneakers on the red carpet a totally acceptable thing. Now, the actress has done it again by reinventing pearls, wearing them in a totally new and fresh way: on her face.
Earlier this week at the Cannes Film Festival, Stewart turned heads at the Kering dinner in a stunning tweed Chanel gown with beaded details.
One very important detail that may have gone unnoticed: her majestic pearl-lined eyelids. Thankfully, the makeup artist responsible for this look, Beau Nelson, shared the details on Instagram so we could get a closer look. He lined Stewart's eyes with a matte white wing before dotting her lash line with "les perles."
The rest of her look was kept simple with a swipe of a glossy taupe on the rest of the lids, tamed brows, a hint of pink blush, and a nude, slightly glossy lip. Hairstylist Bridget Brager swept her hair up into a sleek ballet bun.
Pearls may have had a reputation for feeling very classic and sometimes even preppy, and, well, K. Stew is quite literally the opposite of that. Somehow, she managed to make pearls look edgy, and we're here for it.
With June right around the corner, what better way to rock the birthstone of the month?