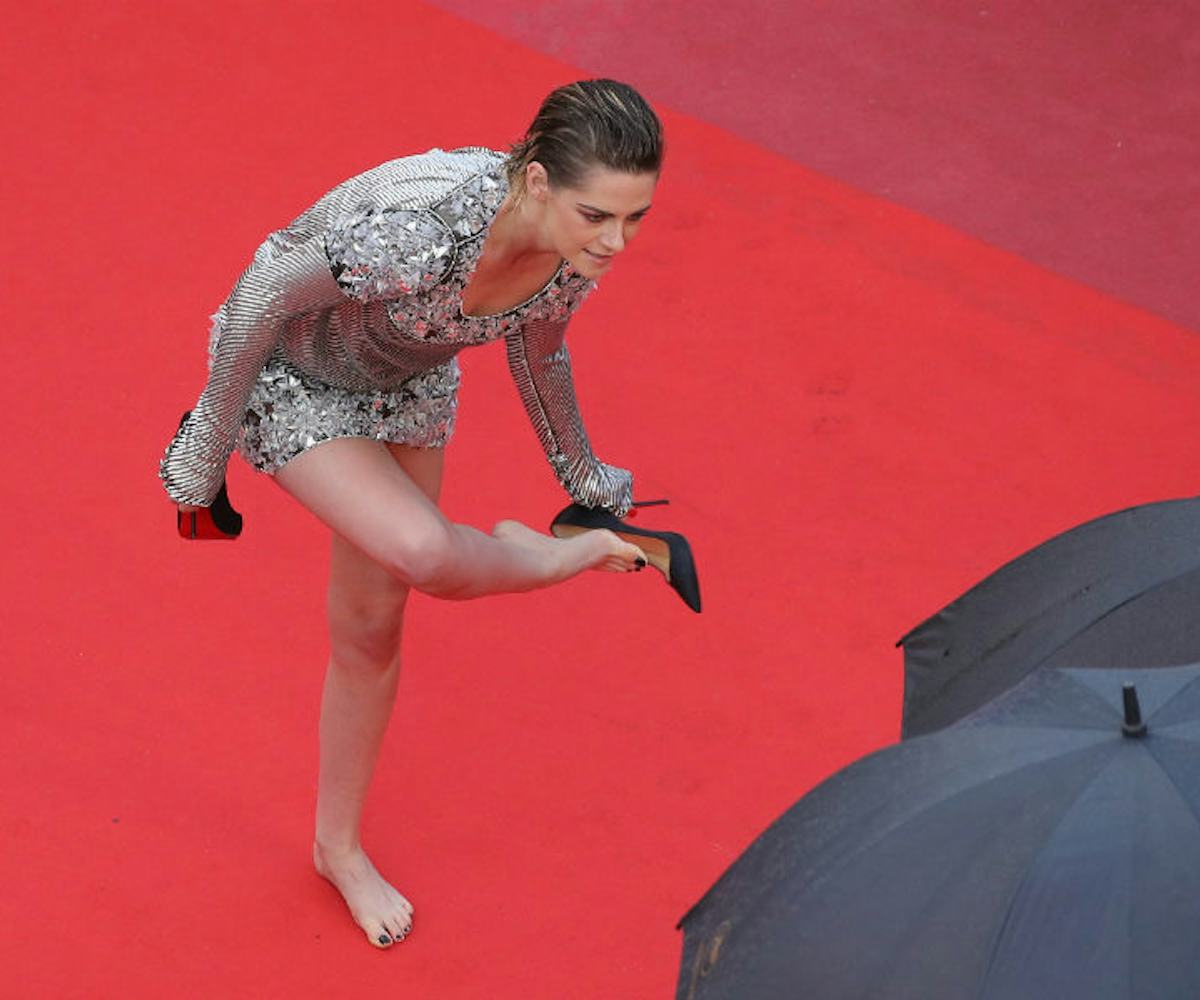 Photo by Andreas Rentz/Getty Images.
Kristen Stewart Took Off Her Heels On The Cannes Red Carpet
Because screw the festival's sexist no flats rule
Kristen Stewart doesn't give many fucks. And she definitely doesn't care about the Cannes Film Festival's reported no flats rule.
The actress attended the premiere of Spike Lee's BlacKkKlansman film last night and, after posing, smize-ing for the camera, and throwing up a peace sign out of obligation, she took off her Christian Louboutin heels before walking up the stairs. It's unclear whether she did it out of discomfort or rebellion, but it sure got the internet's attention.
Stewart has been vocal about the festival's antiquated dress code for a couple of years now. Speaking with Vanity Fair in 2016, she said that things have to change immediately, stating:
It has become really obvious that if [a man and I] were walking the red carpet together and someone stopped me and said, 'Excuse me, young lady, you're not wearing heels. You cannot come in.' Then [I'm going to say], 'Neither is my friend. Does he have to wear heels?' It can work both ways. It's just like you simply cannot ask me to do something that you are not asking him. I get the black-tie thing but you should be able to do either version—flats or heels.
And since we (Cannes)not get enough of the many, many snaps the cameramen took of Stewart taking off her heels, we've included a cute little slideshow where you can see it happening in action.