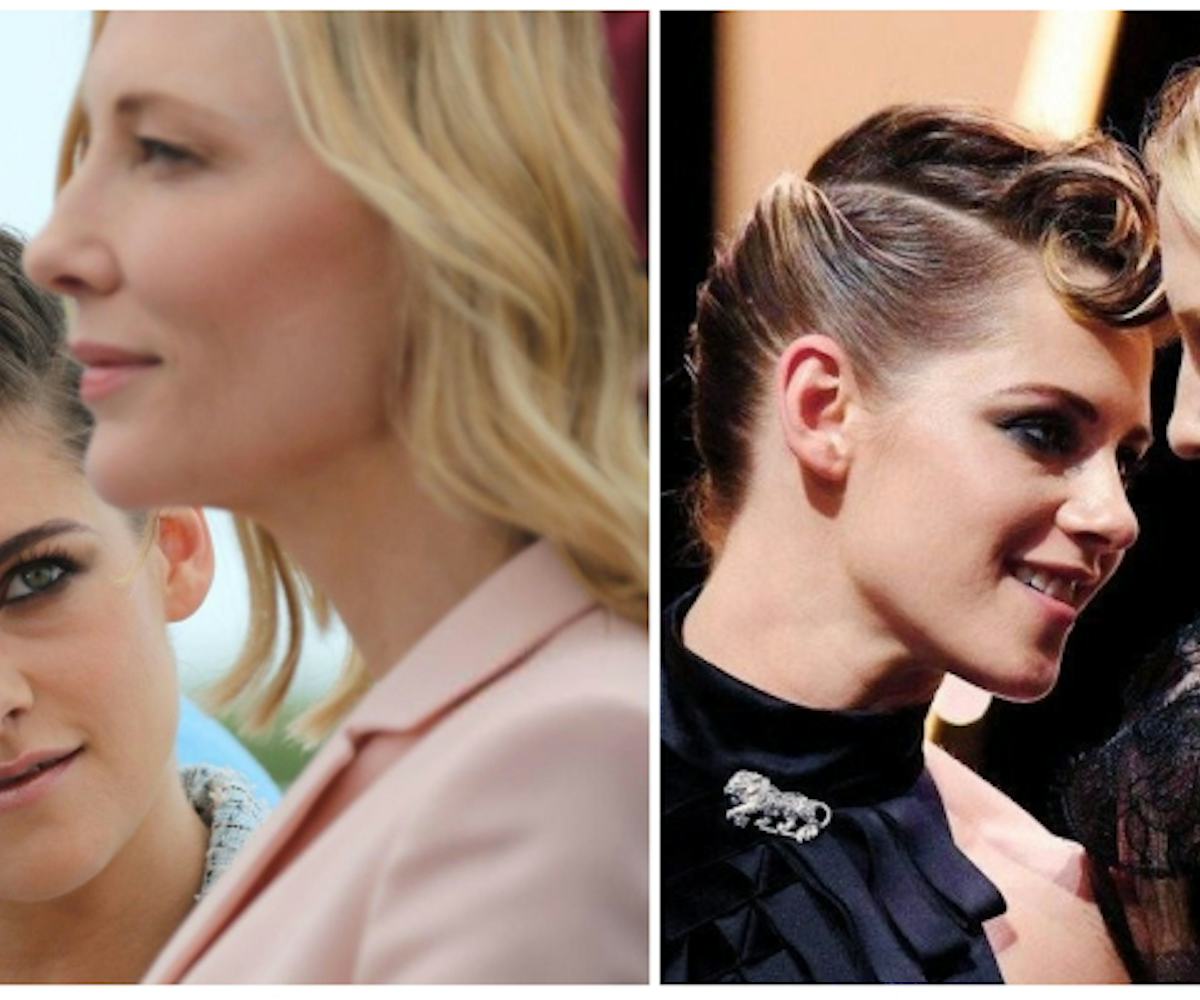 photos via twitter.com/berry_sck
Can We Talk About The Way Kristen Stewart Looks At Cate Blanchett?
This afternoon, I'd like to take the time to personally thank the 2018 Cannes Film Festival for curing my seasonal allergies and single-handedly restoring my faith in humanity. Thanks to a new series of adorable photos of Kristen Stewart staring lovingly at Cate Blanchett, I (along with the rest of the internet) can sleep a little sounded these next few weeks.
Blanchett and Stewart joined fellow Cannes jury members, Ava DuVernay, Khadja Nin, and Léa Seydoux, in the South of France for the start of this year's festival earlier this week. Not only did we see both Blanchett and Stewart donning spring-inspired pantsuits we now need in our lives, but we were, more importantly, blessed with photos of Stewart staring tenderly at Blanchett. What a time to be alive. 
"Kristen Stewart staring at Cate Blanchett as if she can't decide between being Cate Blanchett or being WITH Cate Blanchett is the biggest 20gayteen mood," one user wrote. I mean... can we blame her?
Despite the fact that Stewart is currently dating model Stella Maxwell and Blanchett has been married to Andrew Upton for the past 20-plus years, it didn't stop people from making hilarious memes about them being an item.
Sometimes, the world can be a decent place.