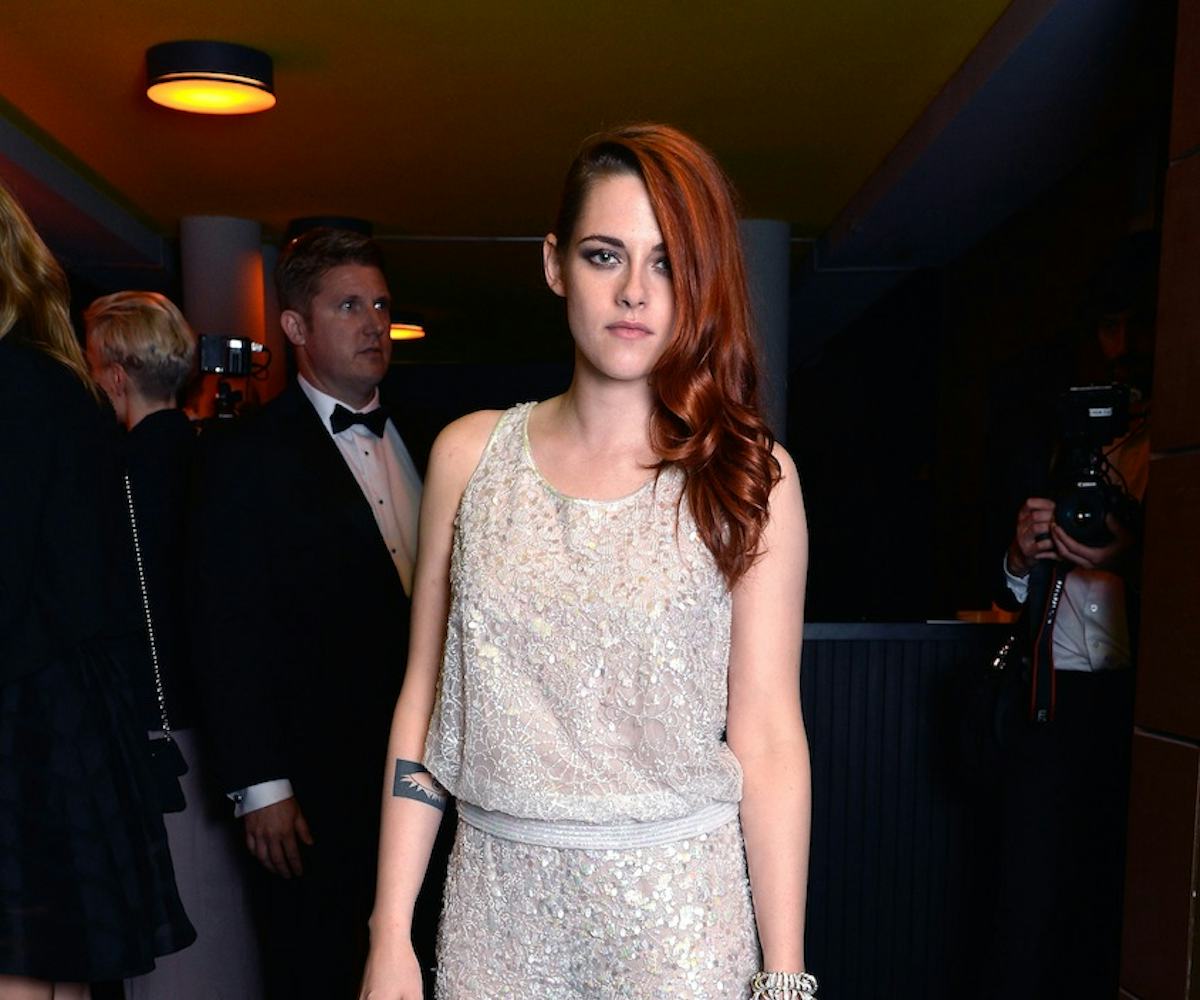 best dressed: kristen stewart
why you need a fancy tracksuit in your life.
From denim tube dresses to hula hoops to the most luxe shopping bags ever, Chanel can turn pretty much anything into in instant It item. Yep, including a bejeweled tank and trousers.
In other words, even if you didn't know that your closet was craving a sparkly tracksuit before, thanks to Kristen Stewart's eye-popping Cannes outfit, well, now you do.
The actress was in France for the premiere of her ultra-hyped flick Clouds of Sil Maria and totally stole the spotlight in a matching nude top and pants (paired with Chanel sneakers, natch). We're already fans of sporting sequined jumpsuits, but the fact that K.Stew's actually wearing two items makes it even better. Not to mention, about a billion times more versatile.
So go ahead and trade your formal dress for a matchy-matchy look inspired by Stewart below. Whether you decide to rock it with sneakers or heels is up to you.
MUST: Superga Glitter Sneakers--$70
TRUST: Maje Glitter Tank--$290