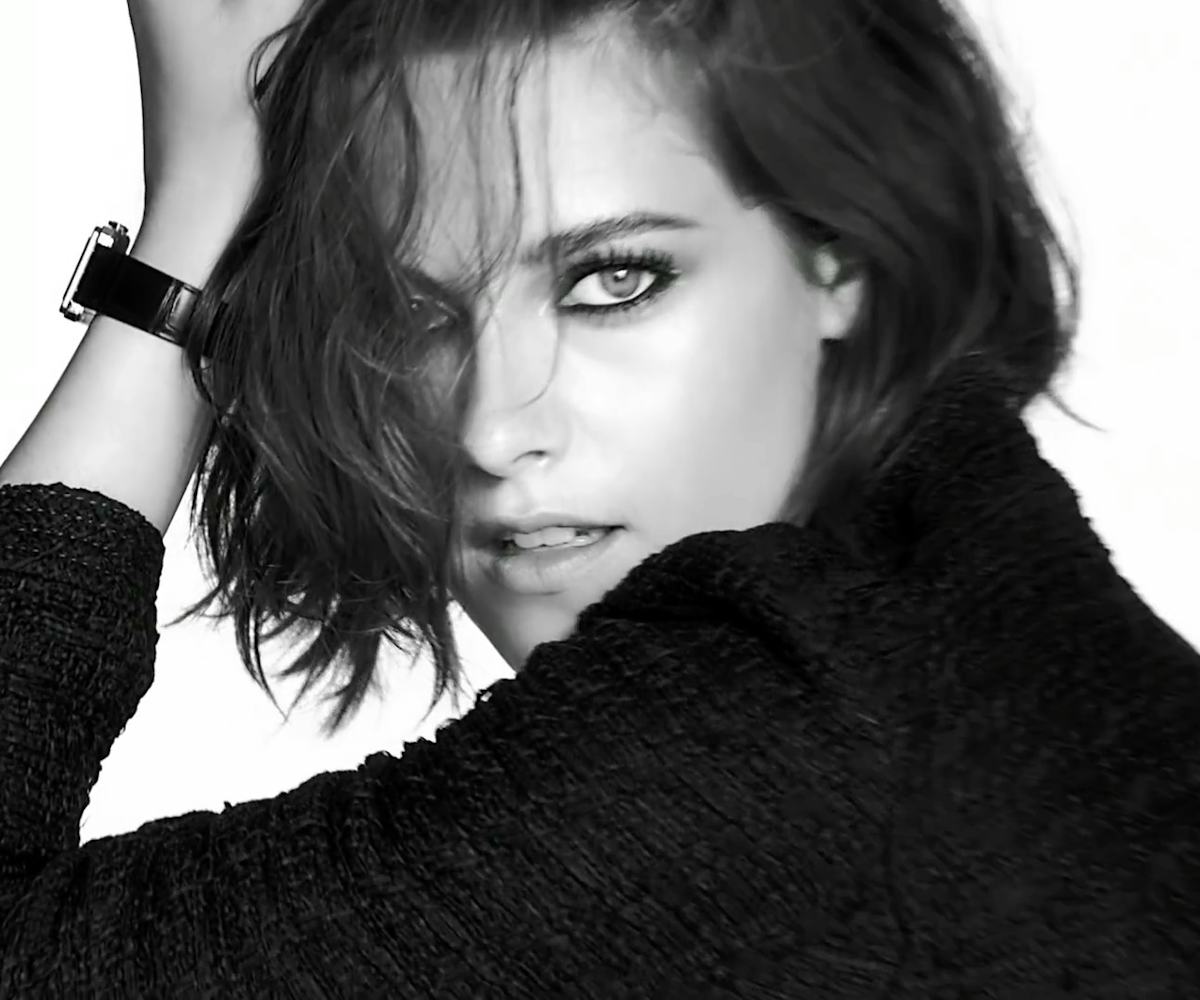 Photo courtesy of Chanel.
Kristen Stewart Is Totally Glamorous In Her New Chanel Campaign
Kristen Stewart is the face of Chanel's "Paris in Rome" Metiers d'Art campaign, the fashion house's pre-fall collection, and she looks more glamorous than ever. The campaign, shot by none other than Karl Lagerfeld himself, of course, features Stewart in pieces from the Italian cinema-inspired collection. In one shot, she's showing some leg in a high-slit skirt, while in another one she's seen wearing a short, knit sweater as a dress.
Stewart is looking a lot sultrier than we're used to seeing her. There's certainly no mistaking her for Justin Bieber in these shots—that's for sure.
Stewart told WWD in an interview, "Karl never turns me into something I'm not, but like all good directors, he is capable of bringing qualities out of people that are sometimes not as obvious to them."
This isn't the first time Stewart has graced the ads of the luxury fashion house. She's been in four others—the 2014 Paris-Dallas Metiers d'Art campaign, as well as in eyewear, handbag, and beauty campaigns. She even took a turn on the catwalk with Julianne Moore in the Fall 2015 Couture runway show and starred as Coco herself in Lagerfeld's latest short, Once and Forever. 
We wonder if Soko approves. 
Click through the gallery for a closer look at the campaign.
Chanel Metiers d'Art Collection
Chanel Metiers d'Art Collection
Chanel Metiers d'Art Collection