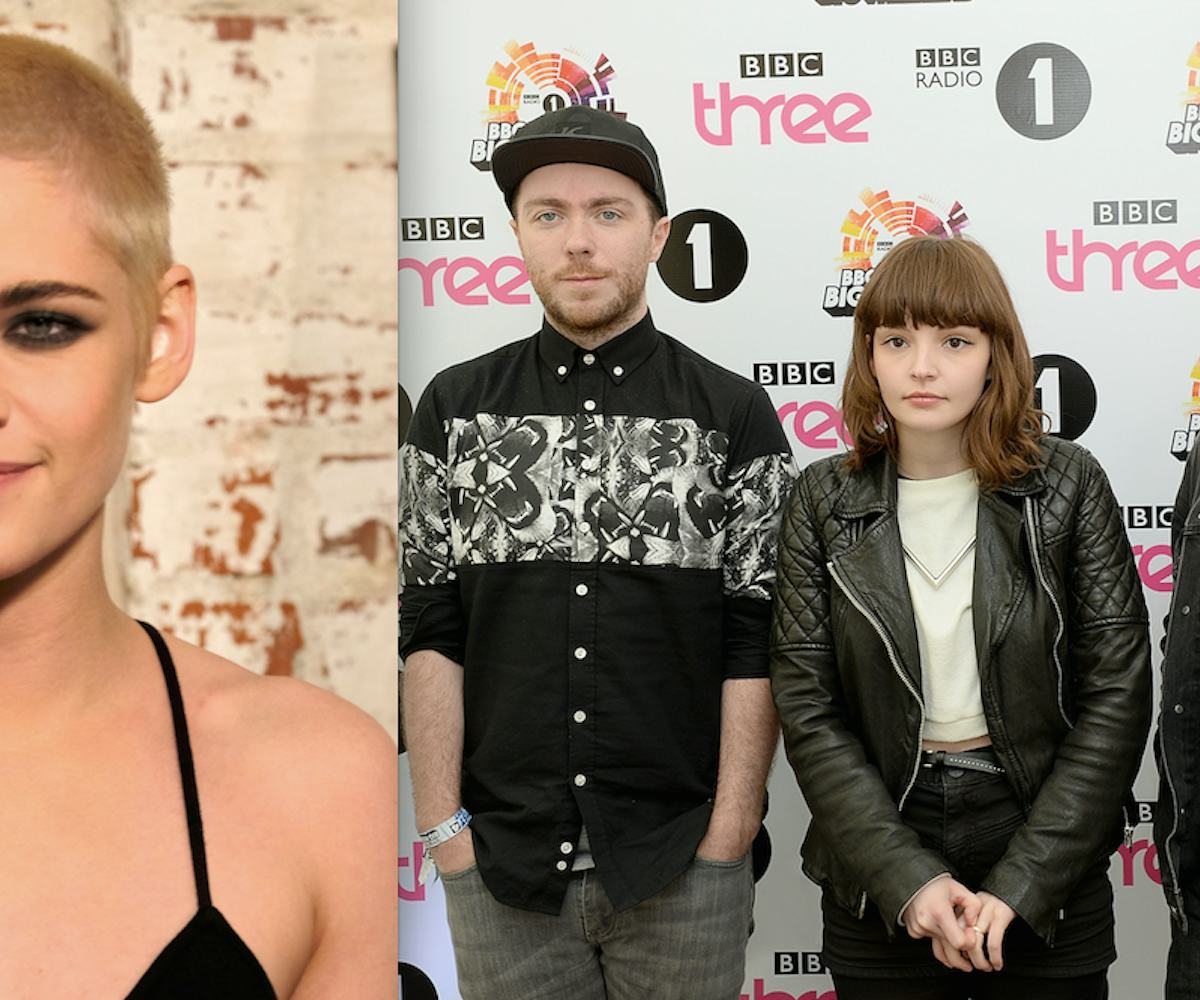 Photo by Frazer Harrison and Dave J Hogan/Getty Images
Kristen Stewart And CHVRCHES Joined Forces For Planned Parenthood
CHVRCHES and Kristen Stewart have teamed up to create a music video to benefit Planned Parenthood. Try to read that sentence and not combust from the crazy levels of greatness associated with one project.
Last week, Scottish band CHVRCHES teased the new video for their song "Down Side of Me," directed by Kristen Stewart. The collaboration is their contribution to the 7-Inches for Planned Parenthood project, a series of vinyl records being put together to benefit the women's health provider. The song, which was released back in 2015 as part of their Every Open Eye LP, originally didn't have visuals, so Stewart worked with the band to direct the beautiful and moody music video, released on Friday. Watch below:
Lauren Mayberry of CHVRCHES said of the project in a press release, "'Down Side of Me' was not written specifically for this project but I really like how the lyrics can be interpreted in a way that supports the goal of the project as a whole. We should all be able to have faith that our governments are working in our best interests—and if they aren't then, they should be challenged and held to account. 'I'll believe that you're all that you said you would be.'"
The 7-Inches for Planned Parenthood vinyl set also includes works by John Legend, Feist, St. Vincent, and Bon Iver amongst many other very talented artists and performers, and it can be purchased now for $100.