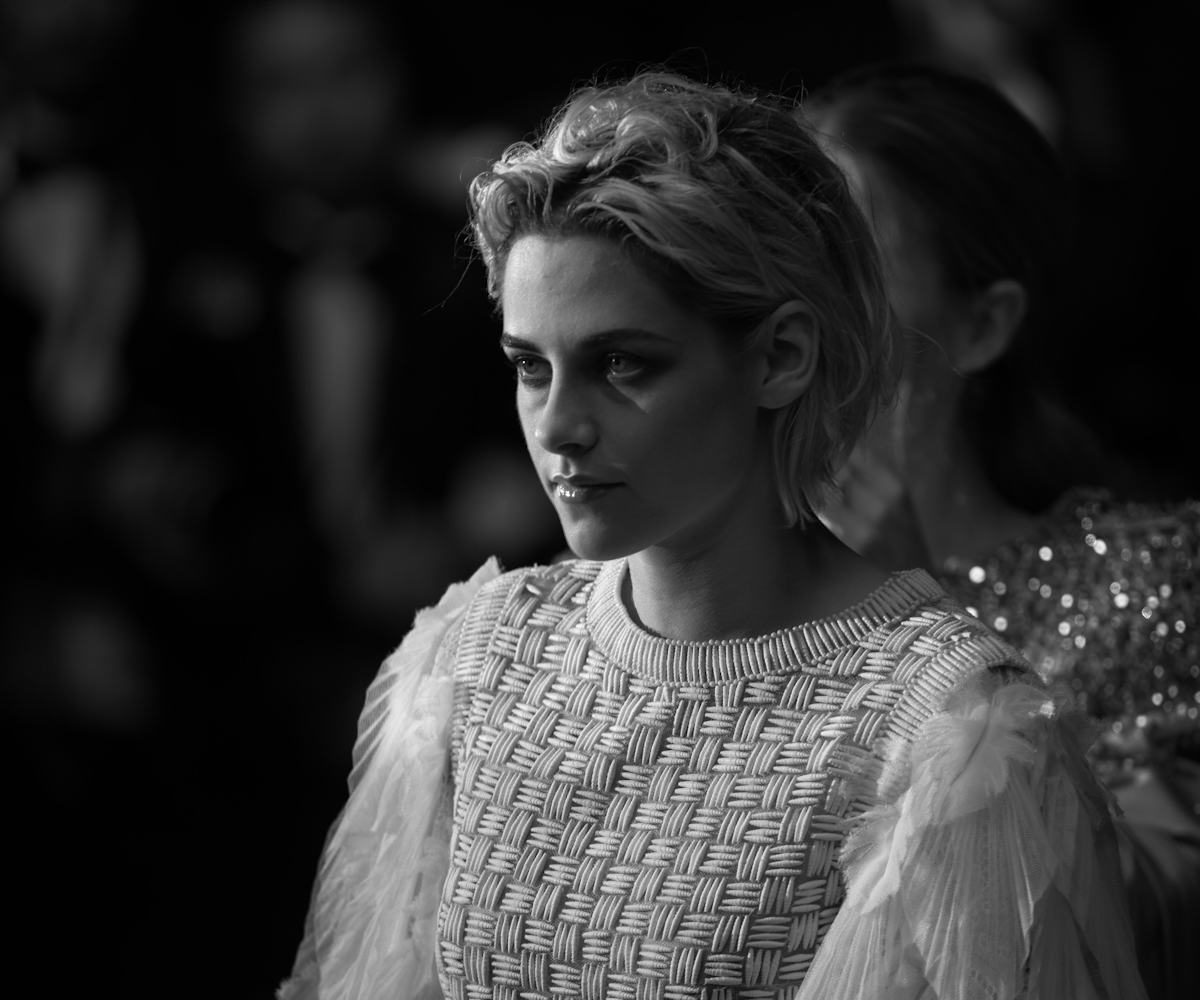 Photo by Ian Gavan/Getty Images
Kristen Stewart To Make Directorial Debut At 2017 Sundance Film Festival
"My next thing is going to kick ass"
Kristen Stewart has come a long way since Twilight. Moving away from acting, everyone's favorite unsmiling celebrity is now taking a seat in the director's chair for an upcoming experimental short film.
The film, titled Come Swim and part of Refinery29's Shatterbox Anthology, is described as a "diptych of one man's day—half impressionist and half realist portraits," and is set to debut at the 2017 Sundance Film Festival.
"My movie is about some guy who goes through heartbreak and is super sad about it, and that was my friend thing I was thinking about for three years," she went on to explain. "And it feels really first-world white-people problems, and I came here a little bit nervous about it, considering the timing, because people are going to be like, 'That doesn't matter'... But I feel like things are going to shift in this really beautiful way."
She also described the project as "masochistic" in an interview with Deadline.
So far the only credited cast listed on IMDB includes Josh Kaye and Sidney Lopez. Check out the trailer for the film, below:
What's next for Kristen after this movie? "My next thing is going to kick ass. It's about gun control," she said. "You don't have to be a politically involved person to be uber-aware of the fact that very basic humanitarian ideas are being so incredibly trampled on," she added. Makes sense to us: K. Stew has been increasingly political and intellecutal lately, even co-authoring a paper on artificial intelligence related to Come Swim and opening up about the surreal experience of having her love life examined by a man who would soon become president. 
Sure is some strange times we're living in.