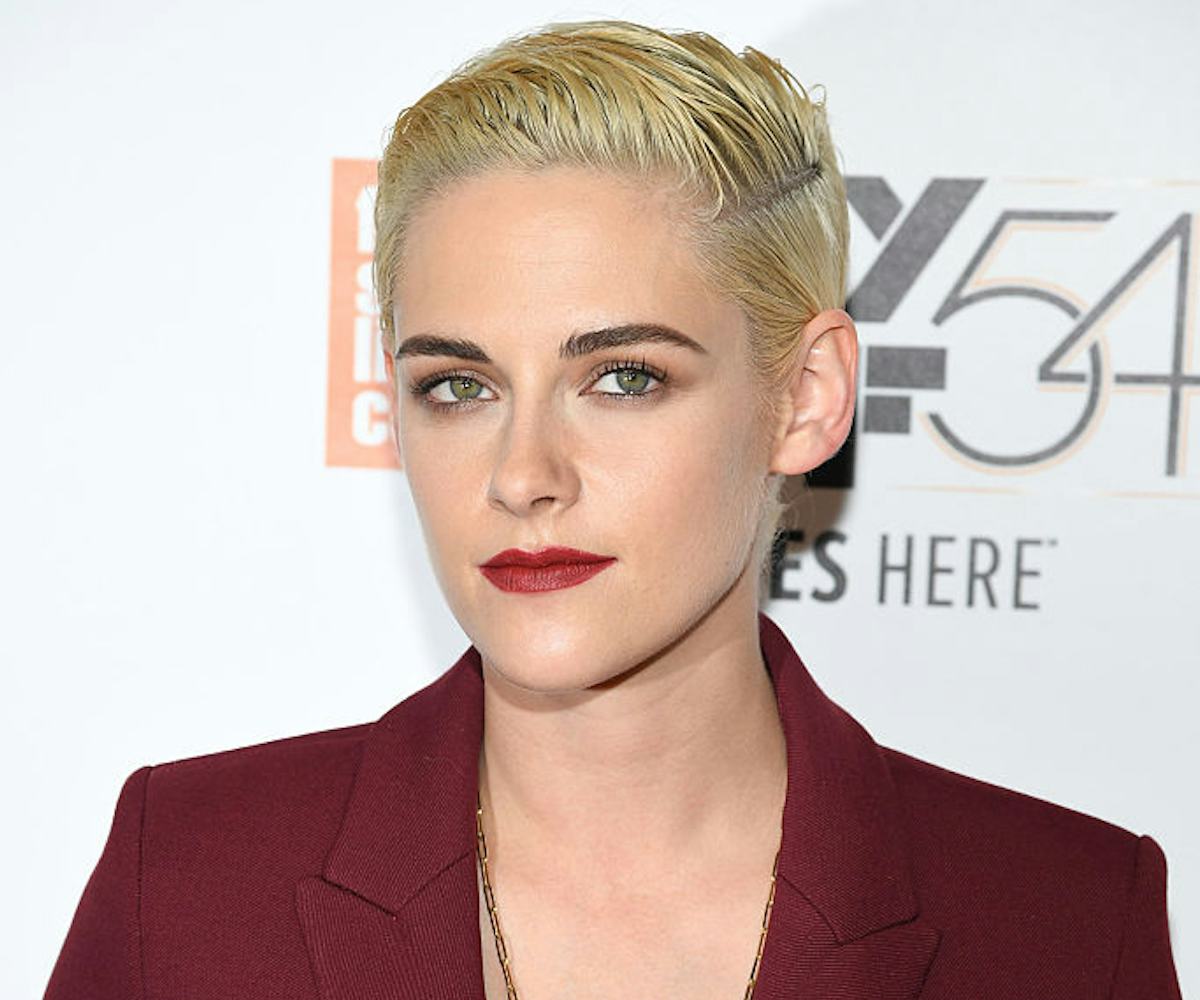 Photo by Dimitrios Kambouris/Getty Images
Kristen Stewart And St. Vincent Both Have Films Debuting At Sundance This Year
And St. Vincent composed the soundtrack for Stewart's film
Kristen Stewart's directorial debut, a short film titled "Come Swim," which first premiered as part of Refinery29's Shatterbox Anthology series, will screen at the Sundance Film Festival this winter, Variety announced yesterday. This is, of course, great news for all of us who are excited about the film, which Stewart also wrote, and which Variety described as being "a diptych of one man's day, half impressionist and half realist portraits." See? Exciting! After all, who doesn't love a diptych? But perhaps even more exciting was the Twitter reveal yesterday that the film's soundtrack was composed by none other than St. Vincent.
For those not in the know, Stewart and St. Vincent have been romantically linked for the past few months, and officially debuted as a couple on the red carpet in October. And while not every personally entwined creative couple necessarily has to extend their relationship into a professional place, we're pretty excited to see what a collab between these two will look—and sound—like. 
St. Vincent isn't only going to be attending Sundance as a composer, however. She also has a film premiering at the prestigious festival. St. Vincent's contribution is a horror film with a feminist angle called XX. This film is a collaboration of four women who each worked on a separate section of the film.
Sounds like it's going to be a killer festival.