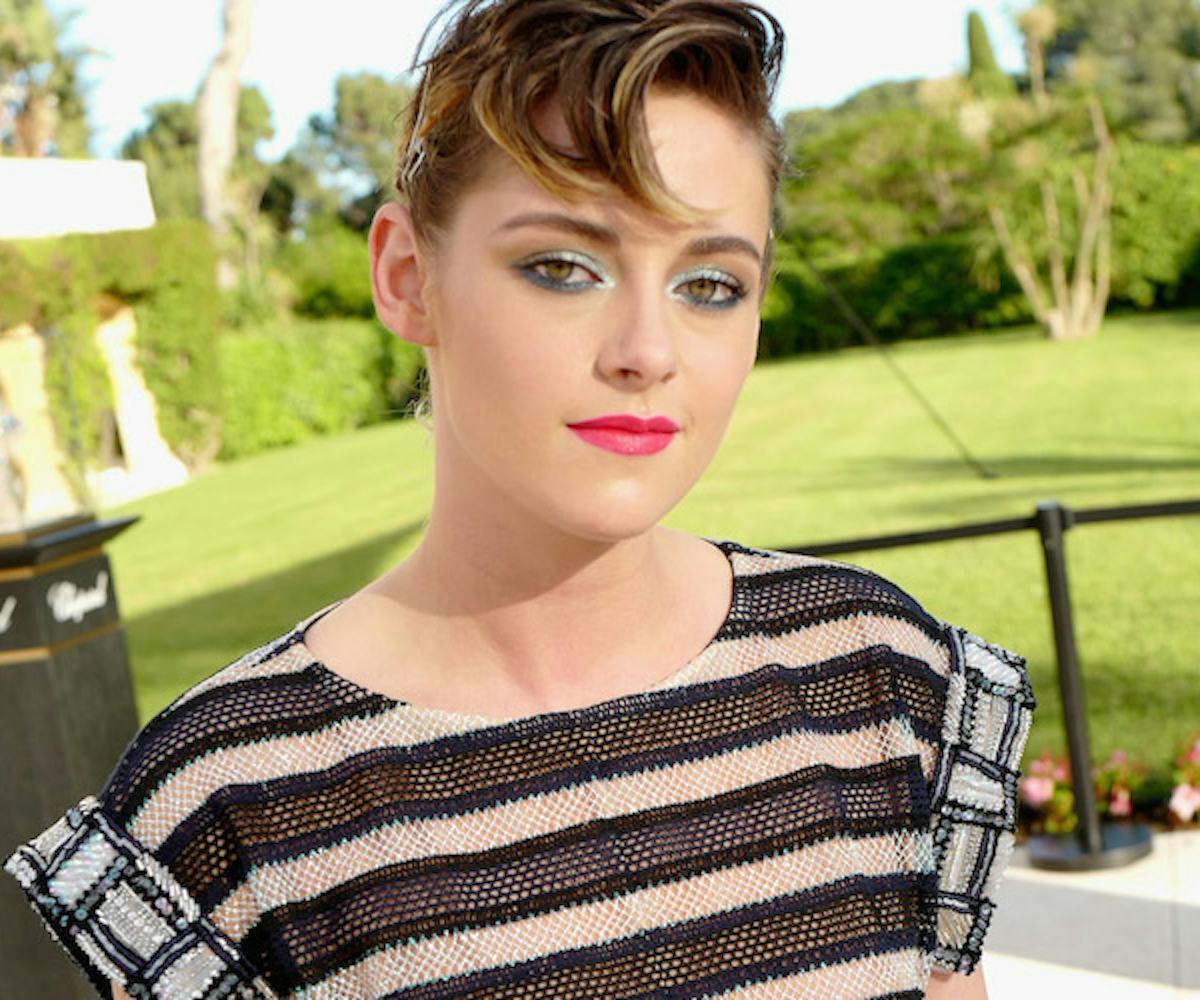 Photo by Anthony Ghnassia/Getty Images for Chopard
Wait, How Did We Miss Kristin Stewart's Red Carpet Rattail?
Also, are rattails a thing again?
If Kristen Stewart is at Cannes, it's pretty much a guarantee that there will be a series of statement-making, rule-breaking looks hitting the red carpet. Whether she's wearing pearls on her eyelids or Vans instead of heels—or not wearing any shoes at all—she's known to be a rebel when it comes to her sartorial choices.
So, when we discovered that earlier in the festival she sported a rattail to a photocall, we weren't even surprised. But how could this glorious display of hairstyling go unnoticed? Because it was teeny-tiny, that's why.
Photo by Gareth Cattermole/Getty Images
When one thinks of a rattail, the first thing that comes to mind is likely a foggy memory of their best friend's cringe-y older brother in the '80s. While we'll never truly understand how or why the rattail was ever a thing (seriously though, why?), Stewart's iteration is something we can get behind. With her hair tied into a sleek knot underneath coiffed bangs, the tiniest peek-a-boo braided tail was ever so neatly tucked into the back of her tweed Chanel blazer. Now, that's class!
She's on a roll, too. Just yesterday, at the premiere of Knife + Heart (Un Couteau Dans Le Couer), Stewart gave us some Hot Topic realness by sporting a devil's lock.
Photo by John Phillips/Getty Images
What weird, forgotten hairstyle of the past will she bring back from the dead next? Are rattails going to make a full-on comeback? Should we stock up on heavy hair gel so that we can create devil's locks of our own? We have so many questions.