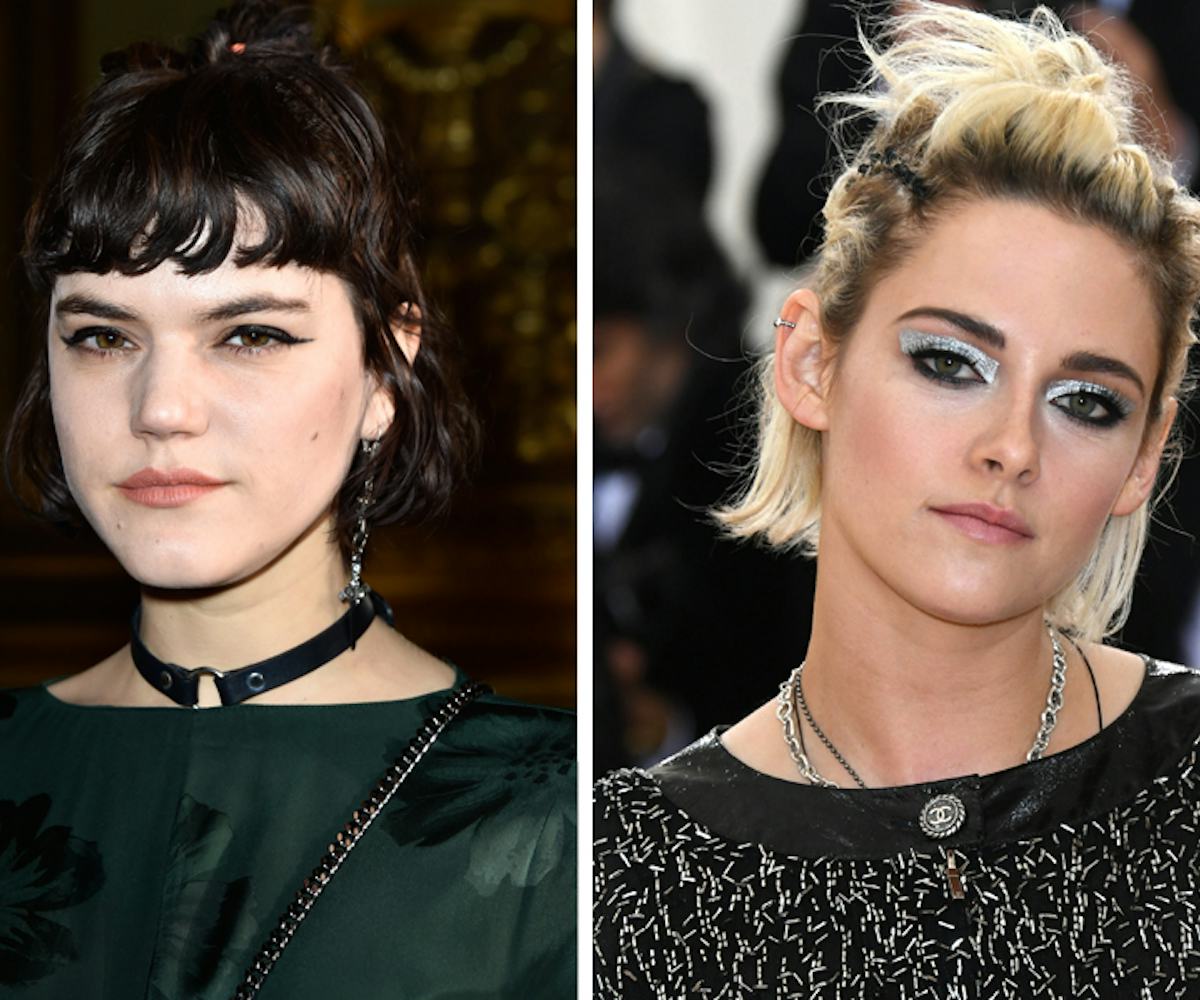 Photos by Pascal Le Segretain and Larry Busacca/Getty Images
Kristen Stewart And Soko Split, Sad Face Emoji
This is why we can't have nice things
Tiny friends, it is a sad day for our collective imaginary besties and/or collective imaginary girlfriends, as reports have circled that Kristen Stewart and Soko have split. We initially reported on them in March with incredible anticipation, even shaking our proverbial "lesbian phone tree" to get the scoop (it does exist; do not think for one moment it does not). But
has confirmed what we had suspected and feared. 
Soko had spoken about the relationship to
a little more than a month ago, proclaiming she was "very very in love," and while Stewart has always remained tight-lipped about her personal life, she told
last year too, "Google me, I'm not hiding." 
And, of course, not to jump to any conclusions, but Soko snapped a revealing Snapchat this past weekend, posting a selfie and writing "I hate cheaters!" in red. Our friend Stef at Autostraddle has a possible suggestion about what that may concern (Kristen Stewart's ex. No, not the vampire/butler to our favorite singer, but Alicia Cargile), but this is all speculation put together by an enterprising team of sleuths. (
, remember?)
Womp womp. Well, it was a fun foray—mixing music we love with actresses we admire—while it lasted. By the by, if you mention the phone tree to anyone, well... let's just say it's like the Illuminati, but with better hair and lots of pet dogs.