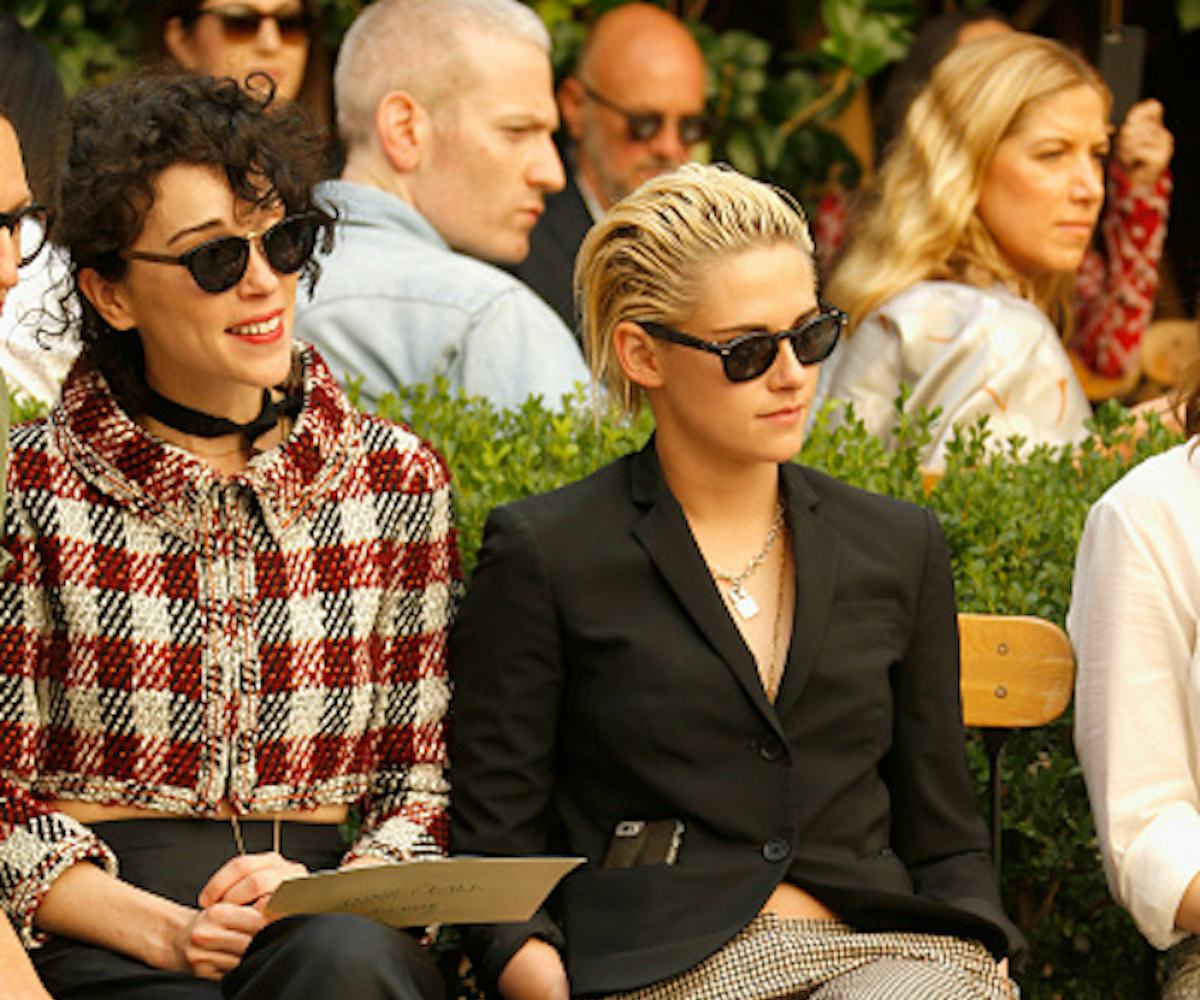 Photo via Jeff Vespa / Getty Images
Kristen Stewart And St. Vincent Debut As A Couple At The CFDA/Vogue Fashion Fund Show
Couple name: St. Stewart? Kristent?
Although the rumor mill has been spinning for a while for these two, it looks like Kristen Stewart and Annie Clark (aka St. Vincent) are now officially an item. Mazel tov!
Even though the pair has been spotted doing pretty much everything lately (which begs the question, how exhausting must it be to go through the rumor mill every time you're spotted existing next to someone?) they seemed to make things official at the recent CFDA/Vogue Fashion Fund show. The two arrived together and sat (somewhat) snuggled up in the front row (alongside Jenna Lyons, Emma Stone, and Katy Perry) in all their gorgeous, sunglassed glory. Style-wise, Stewart opted for a sleek and black suit jacket that showed just the slightest hint of midriff, along with cropped black-and-white checkered pants and some super-shiny loafers. St. Vincent's outfit was kind of the inverse, with a textured and checkered black, white, and red crop jacket paired with wide-legged black pants and a long gold necklace. We're also kind of loving the contrast between Stewart's slicked-back blonde hair and St. Vincent's dark, wild locks, but we digress.
This public debut also means that the two have (obviously) officially split from their previous partners, Cara Delevigne (St. Vincent) and Alicia Cargile (Stewart). Of course, gorgeous couples come and gorgeous couples go. Is St. Stewart here to stay? Who knows! None of our business, right?