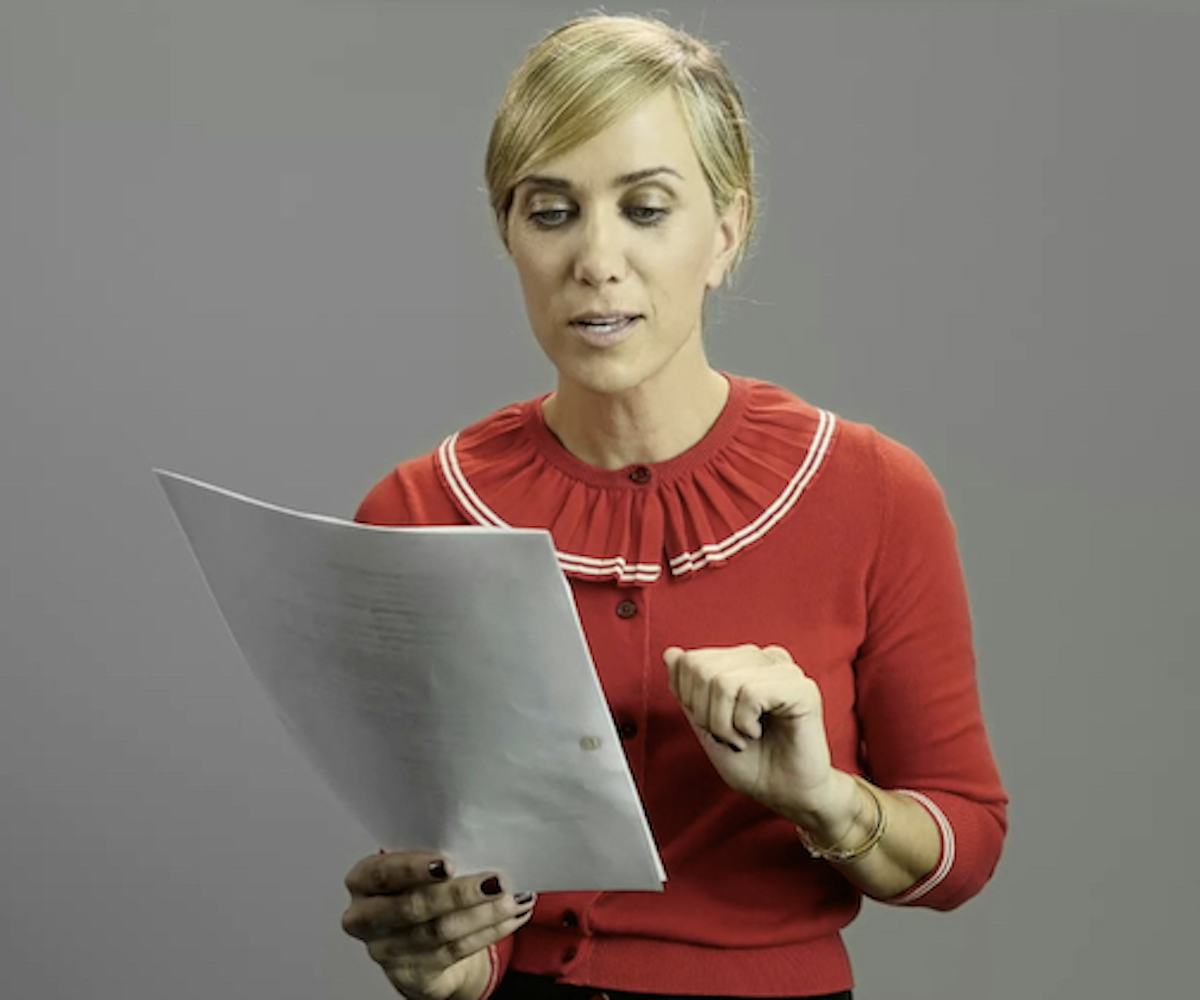 Image via 'W Magazine'
Kristen Wiig, Amy Schumer, Rooney Mara, More Reinterpret "Hotline Bling"
You know, picking the best actor or actress out of a field of talented performers can be hard. This year's Oscars and Golden Globes, in particular, will be a showdown of women and men offering up some very difficult choices for voters. Our suggestion: Academy members should take it easy on themselves and just watch the video from W magazine, above.
Here, they can see who does the best dramatic reading of Drake's earworm single, "Hotline Bling." Esteemed performers—many of whom are in contention for Best Actor and Actress nods—take the somewhat slut-shaming lyrics and transform them into something realer, deeper, and far more layered. Here, Amy Schumer, Kristen Wiig, Bryan Cranston, Seth Rogan, Brie Larson, Paul Dano, Saoirse Ronan, Rooney Mara, Jennifer Jason Leigh, Elizabeth Banks, Greta Gerwig, and more reach the pinnacles of their respective careers.
And who, you ask, would win the honors if, say, the Globes were decided here? Obviously, Cranston takes it for the men, though we're deeply divided on the women's side between Larson and Schumer. Perhaps they should fight it out in a bonus round using, "Bitch Better Have My Money." Get on it, W!