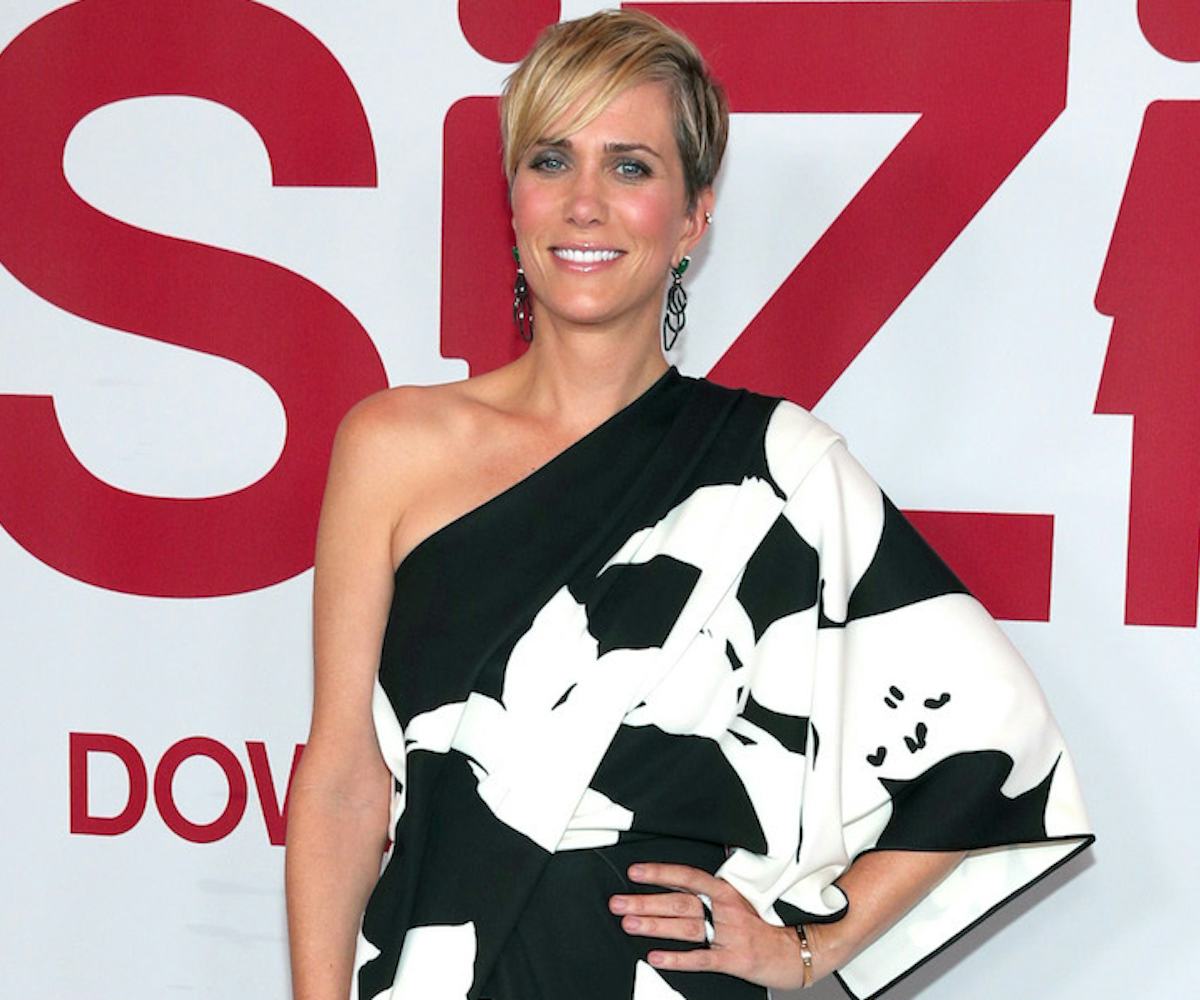 Photo by Christopher Polk/Getty Images.
Kristen Wiig Will Star In The Upcoming 'Wonder Woman' Sequel
She'll play a supervillain
If you thought you'd seen every side of Kristen Wiig's acting capabilities, think again. The actress, who we've grown to love as much for her portrayal of a drunken bridesmaid as we did a fearless ghostbuster and a depressed suburban wife, can now add supervillian to her resume. She has just been cast in the forthcoming Wonder Woman sequel.
Director Patty Jenkins took to her Twitter earlier this morning to confirm the "thrilling news."
"Yes! It's true!" she wrote. "So incredibly lucky to welcome the sensationally talented Kristen Wiig to our Wonder Woman family."
For her first DC Comics movie, Wiig will star alongside Gal Gadot, as the titular superhero's nemesis Cheetah. It's not the first time the two will share the big screen together—both Gadot and Wiig were in the 2010 comedy Date Night. 
Unfortunately, Wonder Woman 2 isn't expected to be released until November 1 of next year. Until then, we can always rewatch the first one for the 100th time.