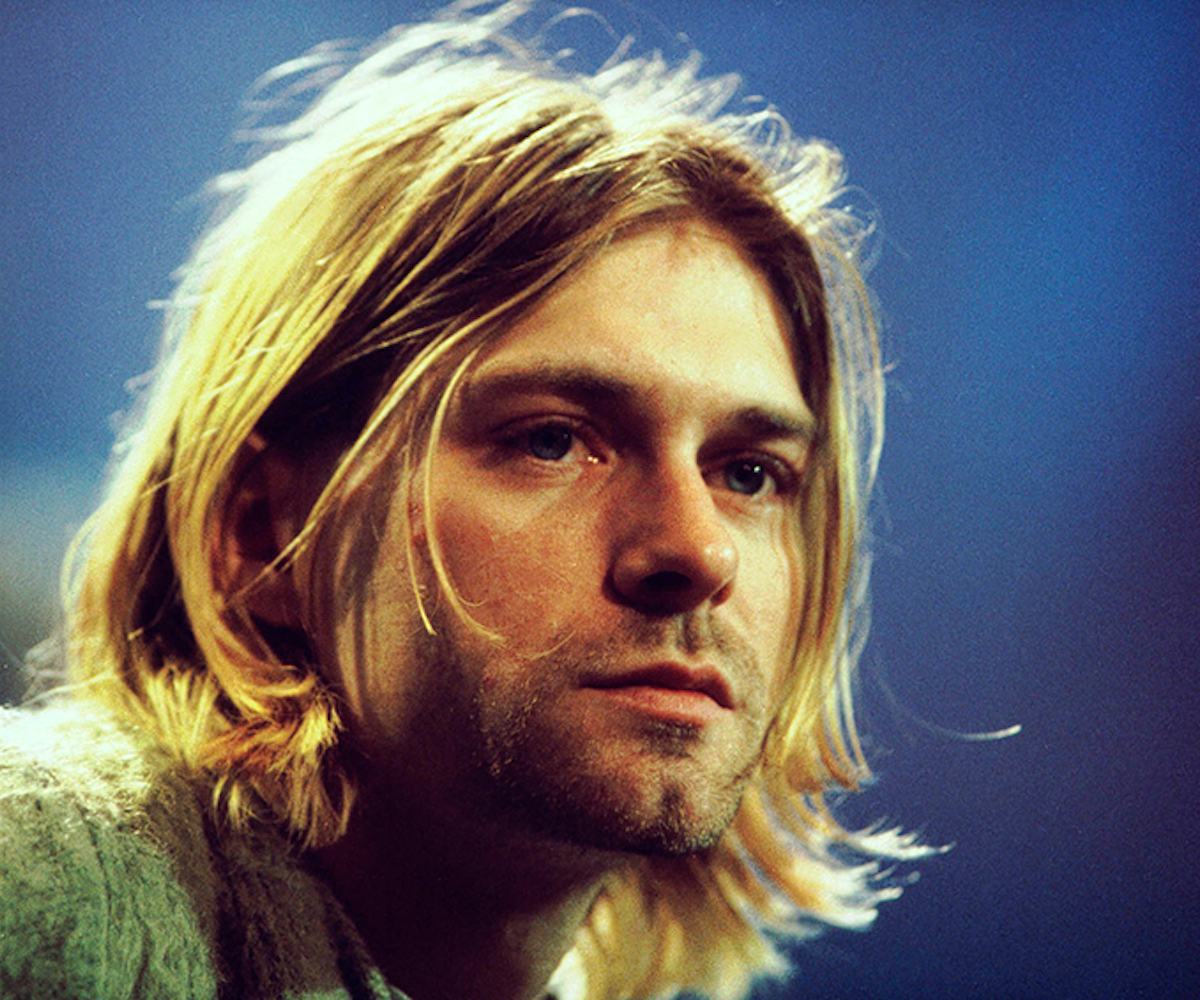 photo via getty images
kurt cobain's old mixtape from 1988 is super creepy
listen to 'montage of heck' right now.
Uncovering a Kurt Cobain mixtape from 1988 might seem like the jackpot of mixtapes, a Holy Grail of mixtapes, a legitimate plethora of musical gold. One might think it could be the ultimate soundtrack to your '90s grunge rock dreams, as curated by the genre's most iconic musician. Once you hit play, though, you insantly remember that that icon was Kurt Cobain—not your average distortion-loving guitarist.
The just-unearthed—though we are having a hard time locating who dug this treasure up, sources indicate Nirvana fan sites—36-minute-long music mash-up of songs and sound clips, entitled "Montage of Heck," is pretty much what a true Nirvana fan might expect from the troubled genius of Cobain. Instead of getting a listenable "throwback" mix, the tape is basically a soundtrack to a party from hell, which is (thematically) much more appropriate to Nirvana's musical trajectory. Featuring snippets of both satanic and barfing sounds (as well as an excorcism) from various tracks, to bites from songs by The Velvet Underground, Simon and Garfunkel, and Butthole Surfers, this mixtape is weird, which is no less than what fans ought to expect. This is way more than just a playlist of songs; it's a carefully designed piece of art by a dark and brilliant mind.