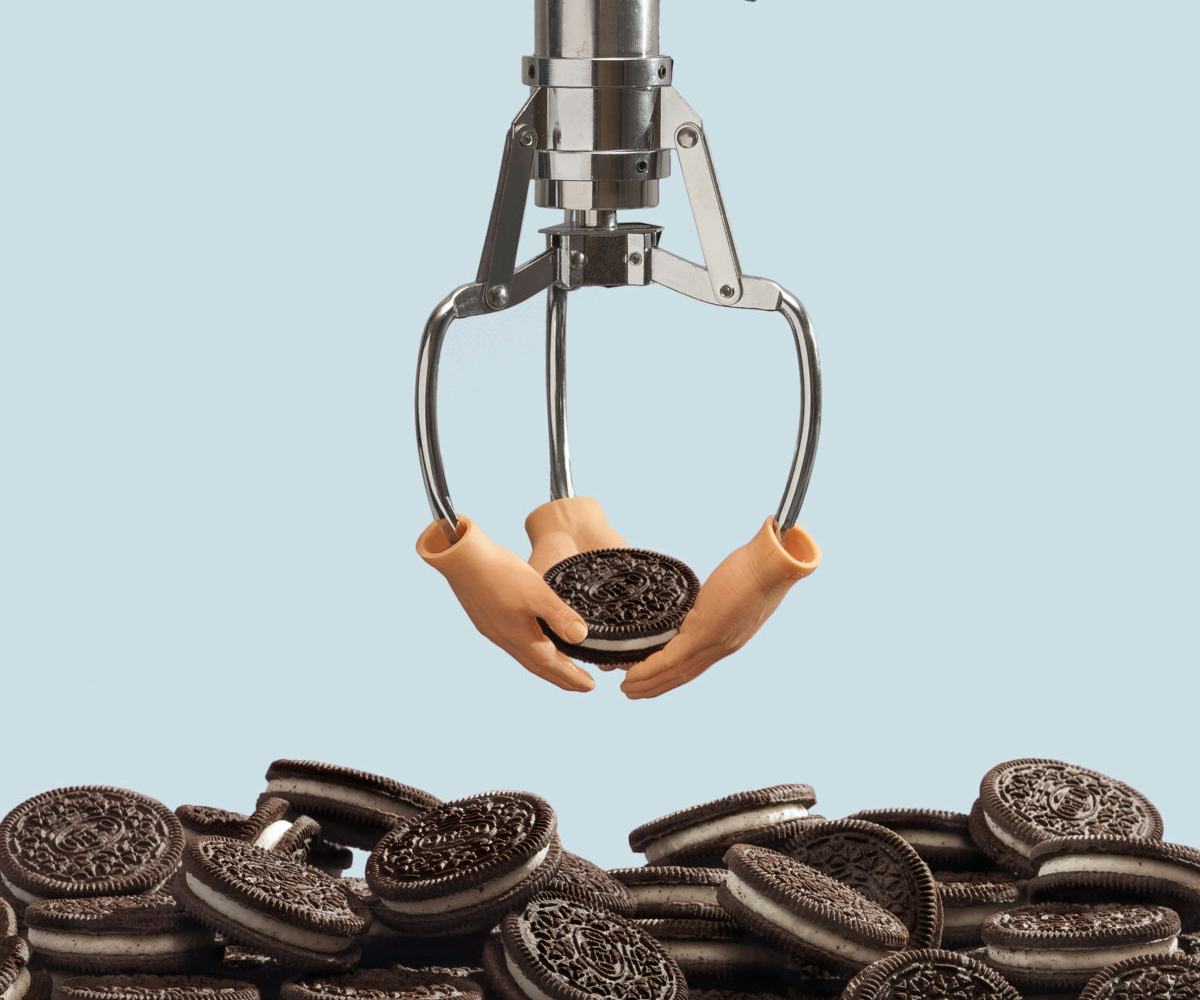 Photo courtesy of Kvell
Meet The Innovators Behind The Creative Agency Kvell
The only Instagram feed you need to follow
Cats wearing headphones made of kiwis. Barbies diving headfirst into Nutella jars. Socks that make sushi. What might sound like a psychedelic trip is actually a consistent visual vibe employed by Kvell, a creative agency that generates pop art-inspired campaigns for everyone from Boxed to Headspace.
So who is Kvell? Kvell is the brainchild of partners Adam Rosenberg and Dalit Saad. The duo struck out on their own two years ago and started the agency with a goal of creating "emotionally driven work with a playful essence." Kvell's client list steadily grew as companies began to take note of Rosenberg and Saad's knack for bringing together skilled artists and content makers to create next-level Insta-fodder. "We're constantly roaming the depths of the Instagram world and seeking to find beautiful and bizarre content that inspires us," says Rosenberg. .
To other creatives looking to leave the corporate grind behind, Rosenberg says, "It's definitely not easy, but once you realize your potential, you're never going to look back. Be persistent. Take risks. And know when one door closes, another one opens."
Flip through the gallery below to get inspired by Kvell's latest work or drool over their aesthetically pleasing feed, here.
Kvell's work for Boxed.
Kvell's work for Headspace
Kvell's work for Harry's
Kvell's work for Headspace
Kvell's work for Boxed.