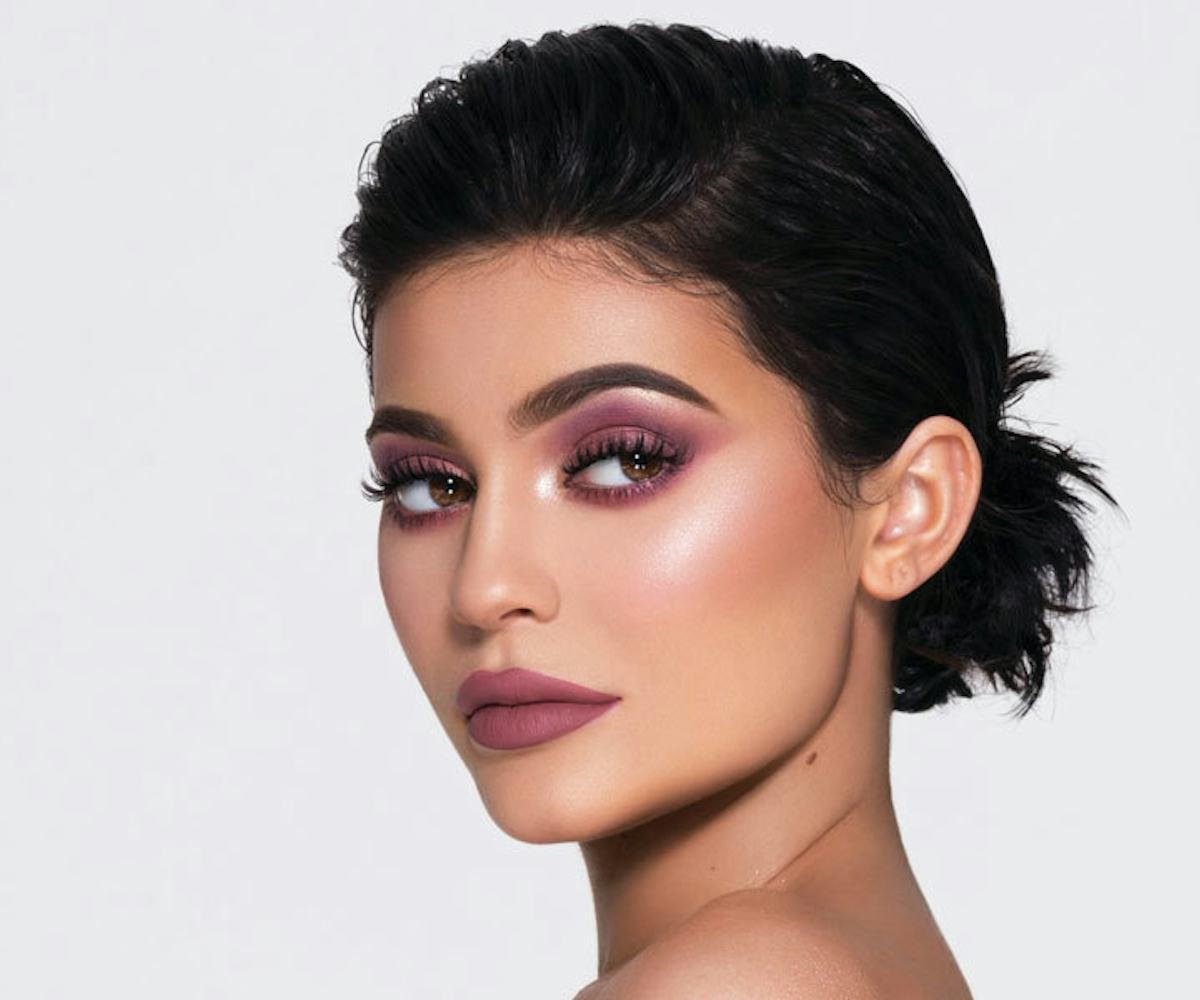 Photo Courtesy of Topshop.
Kylie Cosmetics Is Coming To Topshop, But There's A Catch
Kylie Jenner and her million-dollar business are going offline for a bit—but only temporarily. It was announced today that she'll be partnering with Topshop to open a series of seven pop-up stores across the country.
While there, fans will be able to snatch up Kylie Cosmetics' signature lip, eye, and face products, as well as two exclusive-to-Topshop lip sets, which will include eight new shades. And the lucky seven cities selected are Los Angeles, Las Vegas, New York, Chicago, Miami, Houston, and Atlanta.
Jenner and her products have popped up with physical spaces a couple of times already—in California and New York—but, for the most part, she's conducted her business solely via her website. Topshop will be the first brick-and-mortar retailer to carry her products, and it's definitely an interesting choice. Up until this point, the British company has only carried its own (fairly small) beauty line. Sephora or even Urban Outfitters would've been a more expected choice, seeing as they carry a range of different brands. But, hey, this is Kylie we're talking about. Plus, she already has a relationship with the retailer. Her and Kendall created a collection with them back in 2015.
She told WWD about the decision in an interview, stating:
My brand is all about empowering young women, and giving them confidence through makeup, and I feel that Topshop shares that same mission.My own pop-up shops have been so successful and I can't wait to bring the Kylie Cosmetics Pop-up experience to more of my fans across the country.
The pop-ups will be open for five weeks and fans can start shopping November 20. Happy holidays!