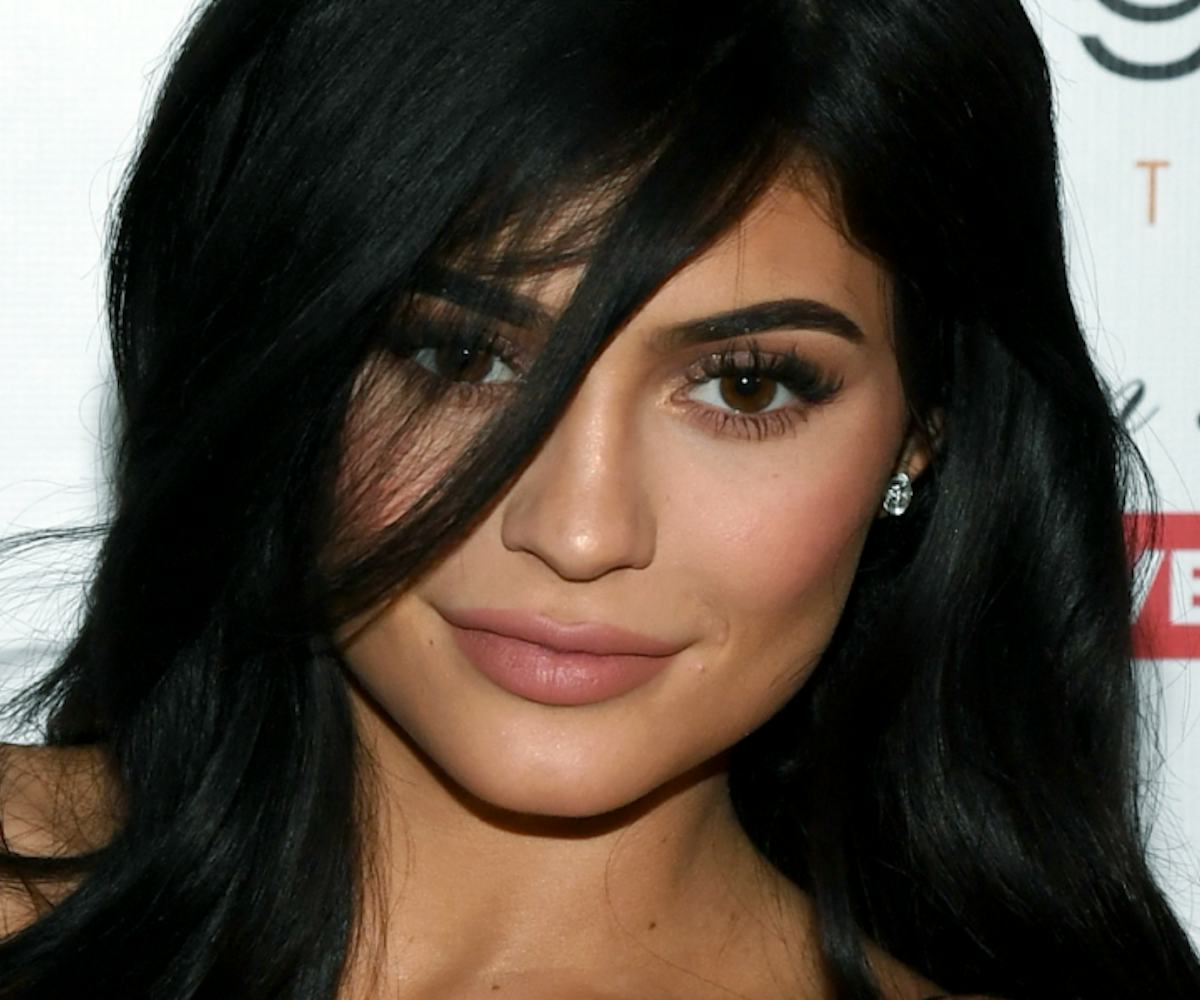 Photo by Ethan Miller/Getty Images
Kylie Jenner Finally Confirms Her Pregnancy, Announces Birth Of Her Daughter
And the video is so adorable
After months and months of endless waiting—and after the much-anticipated Kardashian holiday card left us without a reveal—we finally have confirmation of Kylie Jenner's pregnancy. This afternoon, Jenner took to Instagram to announce that on February 1st, she gave birth to her daughter. She also explained why she and her family have been so silent about her pregnancy, and it's been for a good reason.
"I understand you're used to me bringing you along on all my journeys," Jenner wrote. "My pregnancy was one I chose not to do in front of the world." She also added that she wanted to "prepare for this role of a lifetime in the most positive, stress-free, and healthy way" she knew how.
"I knew my baby would feel every stress and every emotion so I chose to do it this way for my little life and our happiness," she wrote. Given the fact that Kylie has essentially grown up on camera, it makes sense that she'd want to keep her pregnancy private. 
Jenner also said she'll miss being pregnant, calling it "the most beautiful, empowering and life changing experience" she's ever had in her life. 
Accompanying the announcement, Jenner also posted a video to YouTube entitled "To Our Daughter." The video—which is adorable, by the way—features clips of Jenner and boyfriend Travis Scott, along with Jenner's friends and family, throughout her pregnancy. It ends with some facts about her daughter's birth (she was born at 4:43pm, and weighed 8lbs 9oz), though we don't get to see her (save for a quick glimpse of her tiny arm!) or find out her name yet. We do, however, get to see Kim and Kanye's new baby, Chicago. You can watch the full video below.
In her post, Jenner wrote, "I've never felt love and happiness like this," and thanked people for being so understanding. All that's left to say is congrats, Kylie! Now we'll just be eagerly waiting to find out her daughter's name—and of course, for Khloe to welcome her first baby, too.