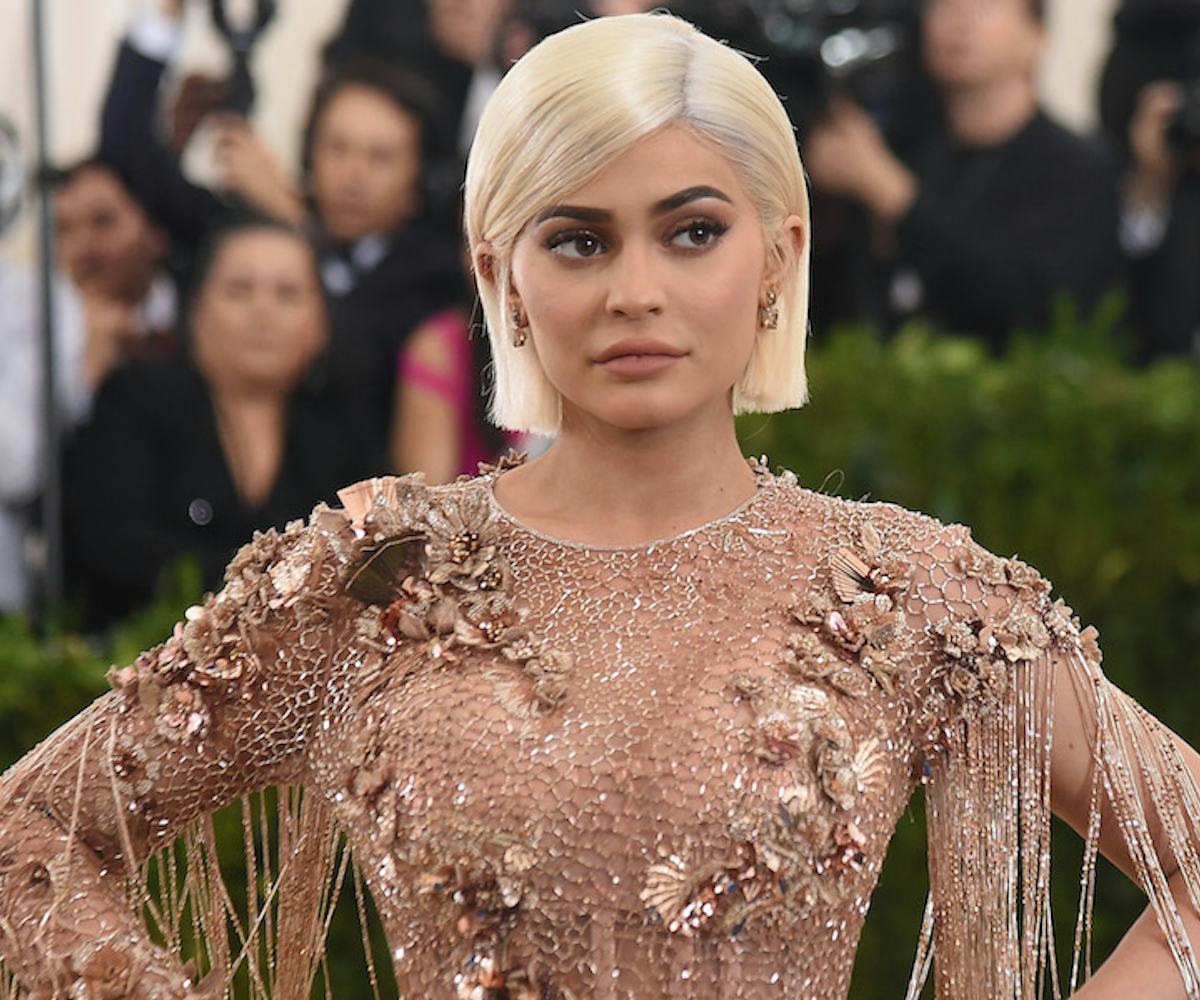 Photo by Nicholas Hunt/Getty Images for Huffington Post.
Is Kylie Jenner Hiding Her Baby Bump In The New Calvin Klein Ad?
The conspiracy theories are going strong
The Kardashian-Jenners is the latest family to star in Calvin Klein's #MyCalvins campaign—and people can't stop buzzing about it. But not because it's one of the rare times fans get to see all five sisters together in one campaign, but because of Kylie's (rumored) baby bump.
Shot by Willy Vanderperre, the campaign exudes the same cozy, close-knit vibes that we saw in the brand's previous ones with A$AP Mob, the Gerber siblings, and Solange. The main shot sees Kim, Kourtney, Khloé, Kylie, and Kendall all lying on a barnyard floor on top of a red-and-white duvet. All are, of course, sporting the brand's signature tanks, bras, and panties except for Kylie, who can only be seen in a bra because the rest of her body is not-so-subtly covered by the duvet. 
That didn't go unnoticed by the internet, and many took to Twitter to call the social media star's rumored pregnancy and fuel the conspiracy theories once again.
The campaign also featured a series of photos of the women in different denim styles, where Kylie remains the most concealed. She barely appears in the campaign video, too, which sees the sisters playing a game of "Never Have I Ever." Decide for yourself by watching the video, here:
To see more, click through the campaign images, below.