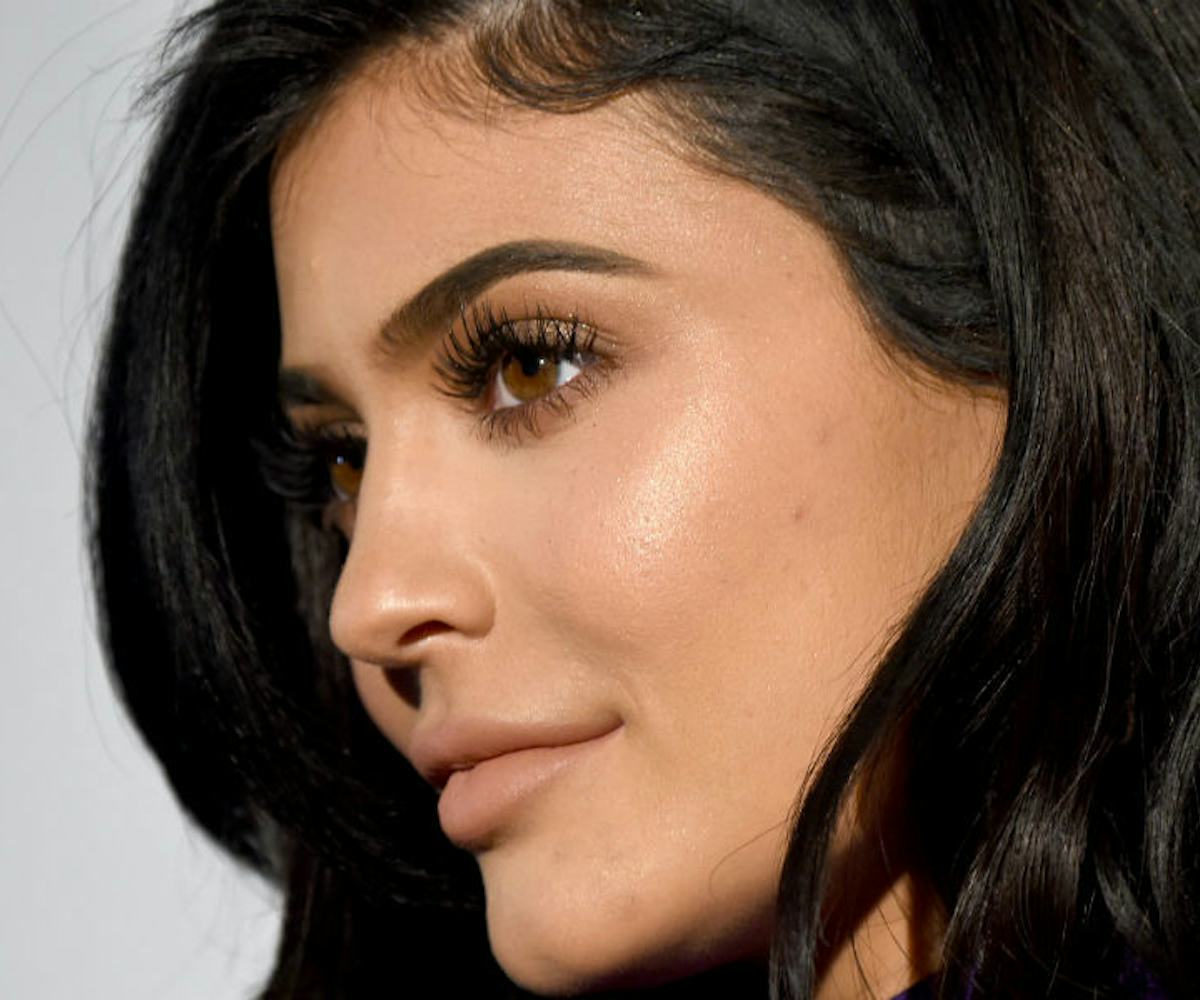 Photo by Frazer Harrison/Getty Images.
Kylie Jenner Reveals Her Daughter's Name
And shares the first photo of the baby
Rumors started fluttering a couple days ago that Kylie Jenner named her newborn daughter Butterfly. Others thought it might be "Posie," after one of her Lip Kits. Well, they're all wrong. The new baby's name is... Stormi.
Jenner revealed the news on her Instagram today with a picture of the baby clutching her thumb. It's unclear what Stormi's last name will be. The couple could pull a modern move, and have it be Stormi Jenner. And though Stormi Scott rolls off the tongue better, Travis Scott's real name is actually Jacques Webster (which we love??). So, if they go that route, it would be Stormi Webster.
Whatever they end up doing, Stormi, along with her cousins Reign, North, and Chicago, would make one hell of a weather team.