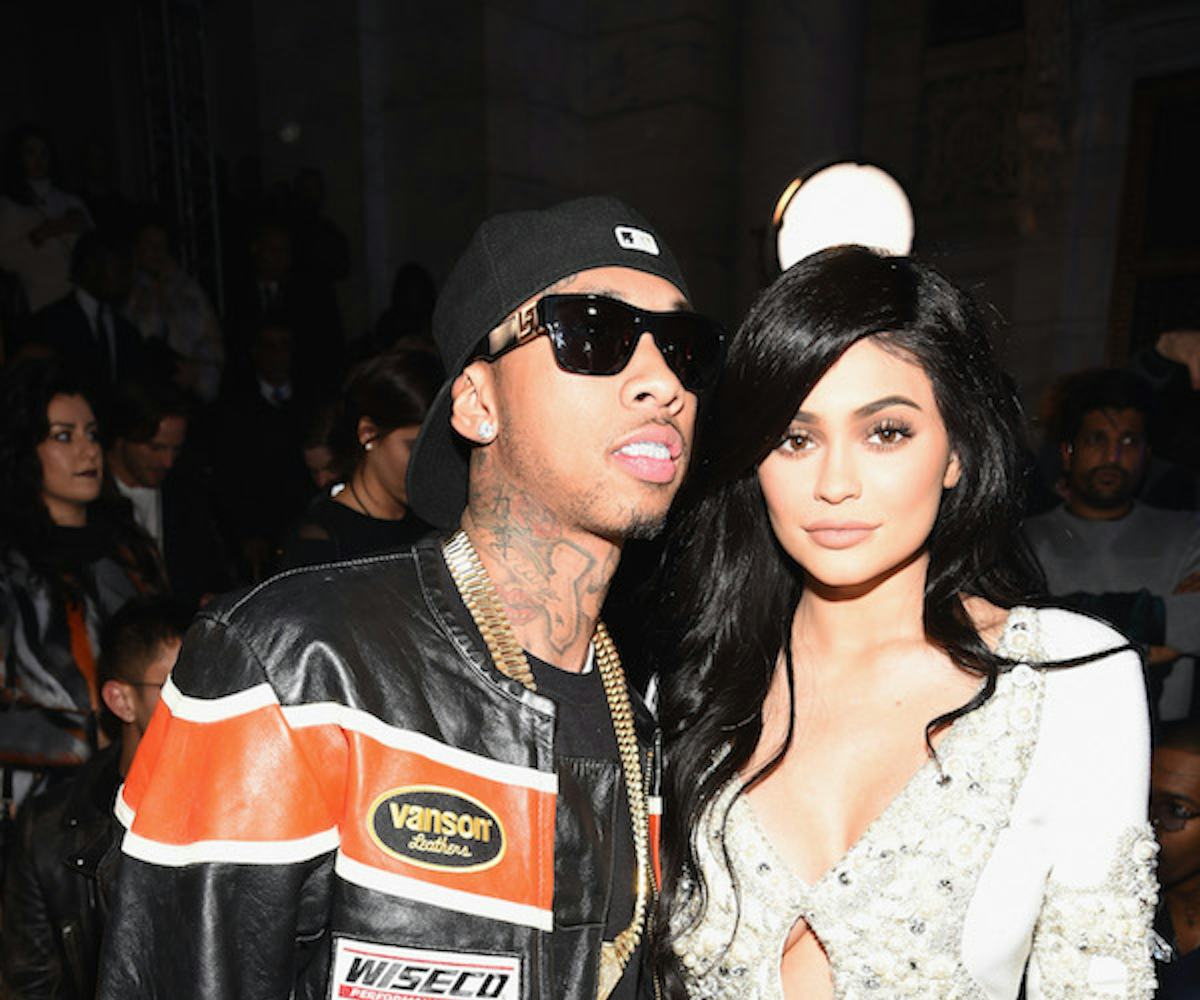 Photo by Dimitrios Kambouris/Getty Images
Was It Okay For Kylie Jenner To Give Her Blush This Controversial Name?
What does it say to her fans?
Everything about Kylie Jenner's new blushes seemed perfect when she launched the product this week—except for one small problem. Two of the pink powders have the names Barely Legal and Virginity, and that's not sitting right with fans.
Although beauty brands are no strangers to raunchy product names—NARS's Orgasm blush is one of the most popular products of all time, and Urban Decay has practically made suggestive monikers its business model (remember this, erm, accidentally anatomical display?). However, fans have taken issue with these particular titles because of how they blatantly sexualize the idea of youth and, some say, attempt to normalize it, especially seeing as Jenner's relationship with Tyga began while she was underage and he was in his 20s. This problem is exacerbated by the fact that Jenner's fanbase is largely made up of young girls, who may try to emulate their idol by internalizing the idea that they need to be sexy while at the age of "barely legal" in order to be cool, leaving them vulnerable to risky behavior and predators.
Twitter users have expressed their displeasure, saying things like "Seriously @KylieJenner, choose better names for your products. You have 12+ year old fans!" and "funny how Kylies called one of her new blushes 'barely legal' lol just like her when she first got with tyga." Now, you may be thinking that it's ridiculous to get bothered about all this. Surely Jenner's fans aren't going to have personality makeovers because they bought a blush named Barely Legal. But, it's a small piece of a much larger cultural problem that fetishizes young girls, and associations with these kinds of names encourages them to put their sexual availability and desirability at the front and center of their identities. Jenner could use her celebrity to empower her young fans to celebrate their own unique beauty and individuality, as opposed to becoming the object of someone else's desire. But that doesn't seem to be where we're at right now as a culture, and Jenner isn't helping.
Check out what fans are saying below and let us know: Do these names bother you?
(via The Cut)