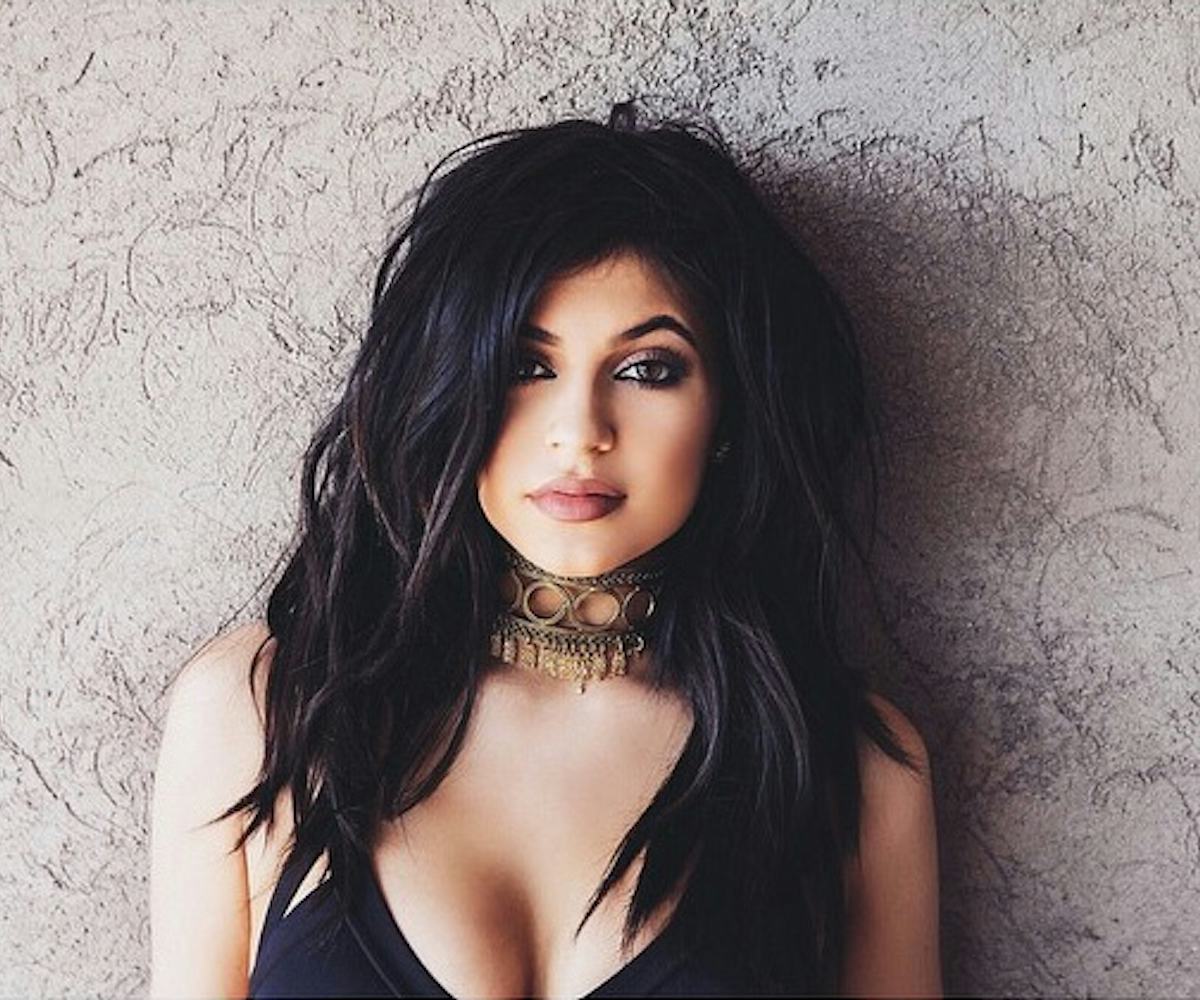 Photo via @kyliejenner instagram
kylie jenner's new hair is blue magic
In the words of Tobias Fünke, we're afraid that Kylie Jenner "just blue herself." The 17-year-old debuted her new aquamarine 'do last night while promoting her extensions line at the Bellami Beauty Bar launch in West Hollywood. If you've ever been on Instagram, or even the internet in general, at one point or another, you know this certainly isn't the first time Jenner got a case of the blues. From her dip dyes to the wig she rocked at this year's Coachella, it seems like the youngest in the Kardashian klan has an affinity for the hue. 
To pull off the cotton candy color, which can very easily look like a wig (
), Jenner and her colorist, Tokyo Stylez, kept her roots their previous dark shade. No verdict on whether blue is, in fact, the warmest color or not (it's actually technically one of the coolest on the color spectrum), but for not it seems to be at least the raddest.