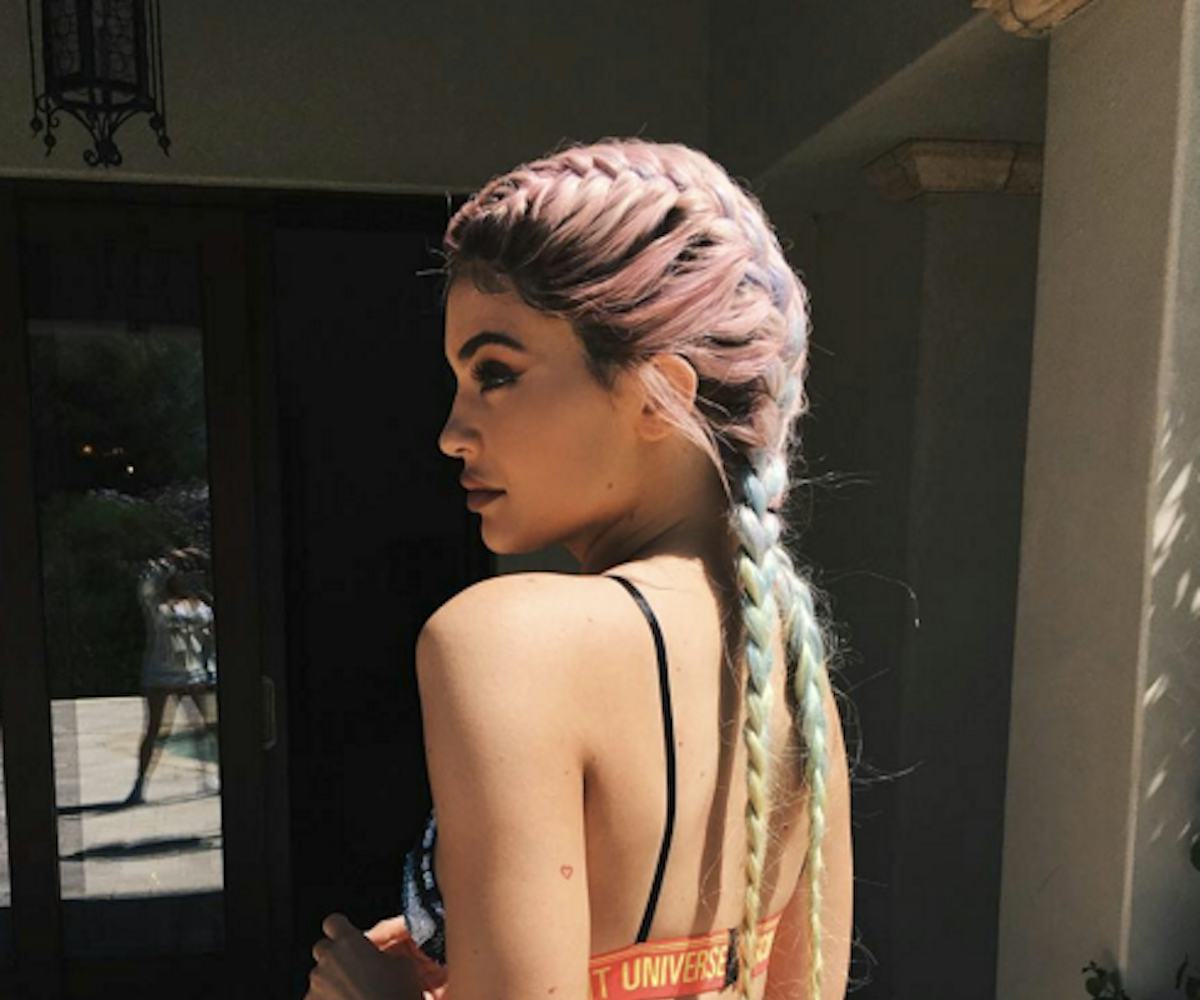 Did Kylie Jenner "Steal" This Coachella Look?
Imitation is the sincerest form of flattery
Is festival style treachery? Time to investigate.
Kylie Jenner sported several—how shall we call this—Coachella-luxe looks over the weekend, all of them on point for enjoying music under the hot sun in Indio, California. On top of her braids and various colorful wigs, she sported cutoff jean shorts, an all-Louis Vuitton poolside ensemble, and, most memorably, a beaded Discount Universe bikini with long, multicolored braids. It was a winner.
Some, however, are pointing to an Instagram of another young woman, at another music festival, sporting a very similar look. As you can see below, New Zealander Brit Day, of the Day by Day label, rocked the same Discount Universe swimsuit and pink hair. 
Turns out Day is a festival fashion fanatic who's working on a label that promises to fulfill "your dreamy festival wardrobe soon." It's little surprise then that even she was aware of the similarities between the two looks. 
Day doesn't seem to be hating on Jenner at all (she seems more honored than anything else).  
So, what's the ruling, style court? Did Jenner, an Instagram savant, notice the look while scanning through 'grams tagged with #FestivalFashion? Is it just a matter of two great minds styling alike? Would it even matter if Jenner did happen to bite Day's look? 
These are all valid questions that may not have clear answers. All we know for sure is that Discount Universe's sales for that beaded number are going to soar. Speaking of which, you can pre-order it for yourself right here.