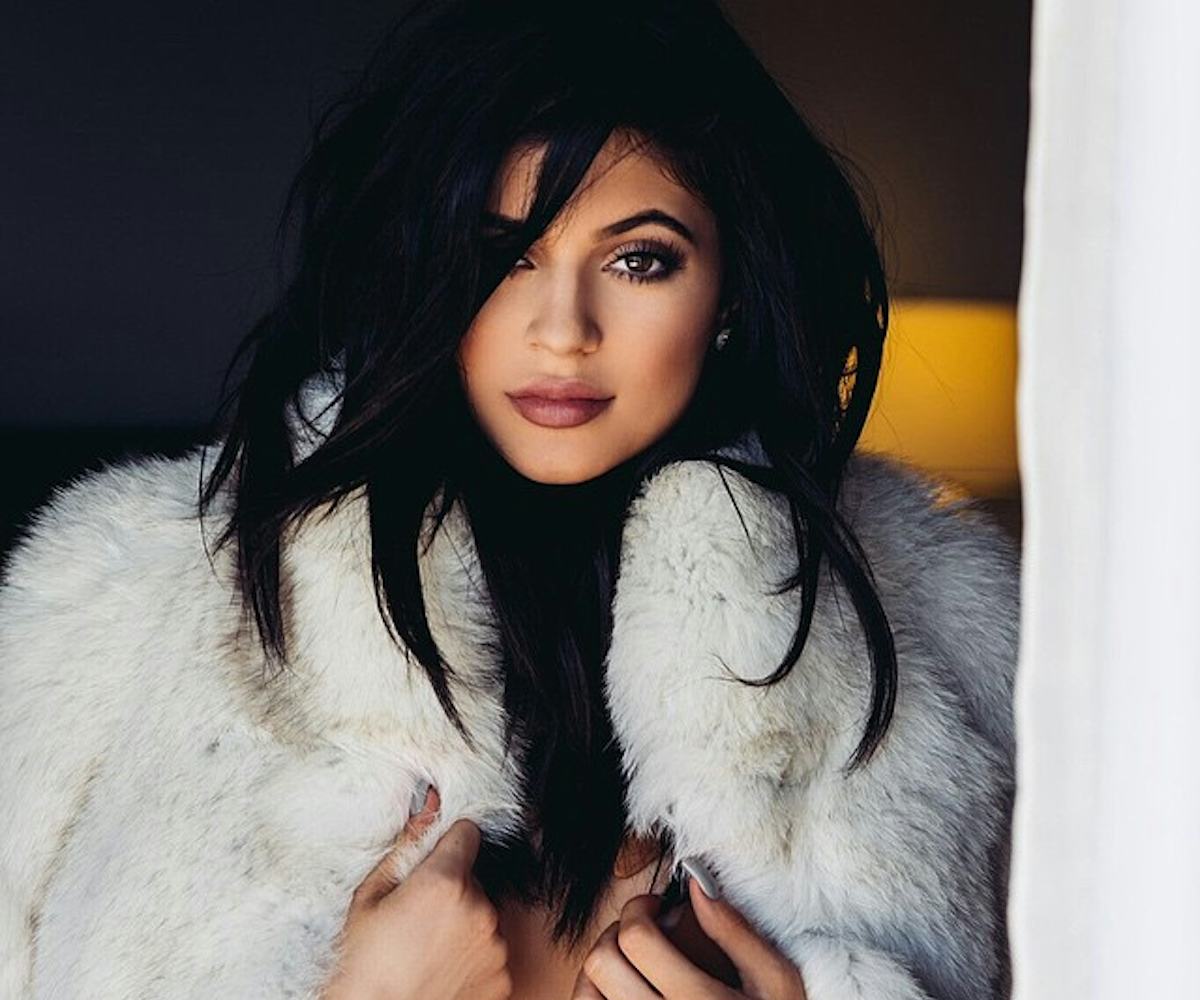 image via @kyliejenner instagram
kylie jenner is getting criticized for her latest hairstyle
amandla stenberg does not approve.
Kylie Jenner has become known for being a hair chameleon and risk taker, from sporting undercuts, shoulder grazing cuts, and earlier this week, aquamarine locks while promoting her hair extensions line at the Bellami Beauty Bar in West Hollywood. 
Already growing tired of her mermaid locks ("ugh, they are so literally yesterday!"), Jenner showed off her latest beauty look: cornrows, on Instagram yesterday. The photo captioned "I woke up like disss" (probably an untrue statement) instantly garnered flack.
The biggest critic of Jenner's hairstyle was 16-year-old Hunger Games star Amandla Stenberg, whose comment was screengrabbed and began circulating online: "@novemberskyys when u appropriate black features and culture but fail to use ur position of power to help black Americans by directing attention towards ur wigs instead of police brutality or racism #whitegirlsdoitbetter." If you recall, Stenberg is not jumping on the Kardashian hate bandwagon; discussing the appropriation of cornrows is something the young actress/activist feels passionately about, as she explains in her video, "Don't Cash Crop My Cornrows."
Jenner, wanting to get her own word in responded by writing, "@amandlastenberg Mad if I don't, Mad if I do…. Go hang w Jaden or something." 
Stenberg's comment on Jenner's photo is intelligent and makes a valid point: celebrities do have the ability to use their voice and influence to help bring attention to greater current cultural issues in America and potentially make a positive impact. Jenner's response is sadly dismissive, and instead forgoes an opportunity for self-reflection for a high school-level jab. (Remember, despite their ubiquity, these girls are still teenagers who happen to have the entire world as witness to their own personal lunchroom drama.) Another troubling aspect about Jenner's comment is that "go hang w Jaden or something" sounds a bit like she is suggesting that Amandla takes her "black concerns" to another black person—one who might care about her issues. (Perhaps this is alluding to some inside conversation between the two, but to their many followers, this is unclear.)
The bottom line is that we are continually learning and changing, especially as we are exposed to different ideas and practices. But when someone tells you that what you are doing is troubling or appropriating their culture, try listening instead of shutting them down.