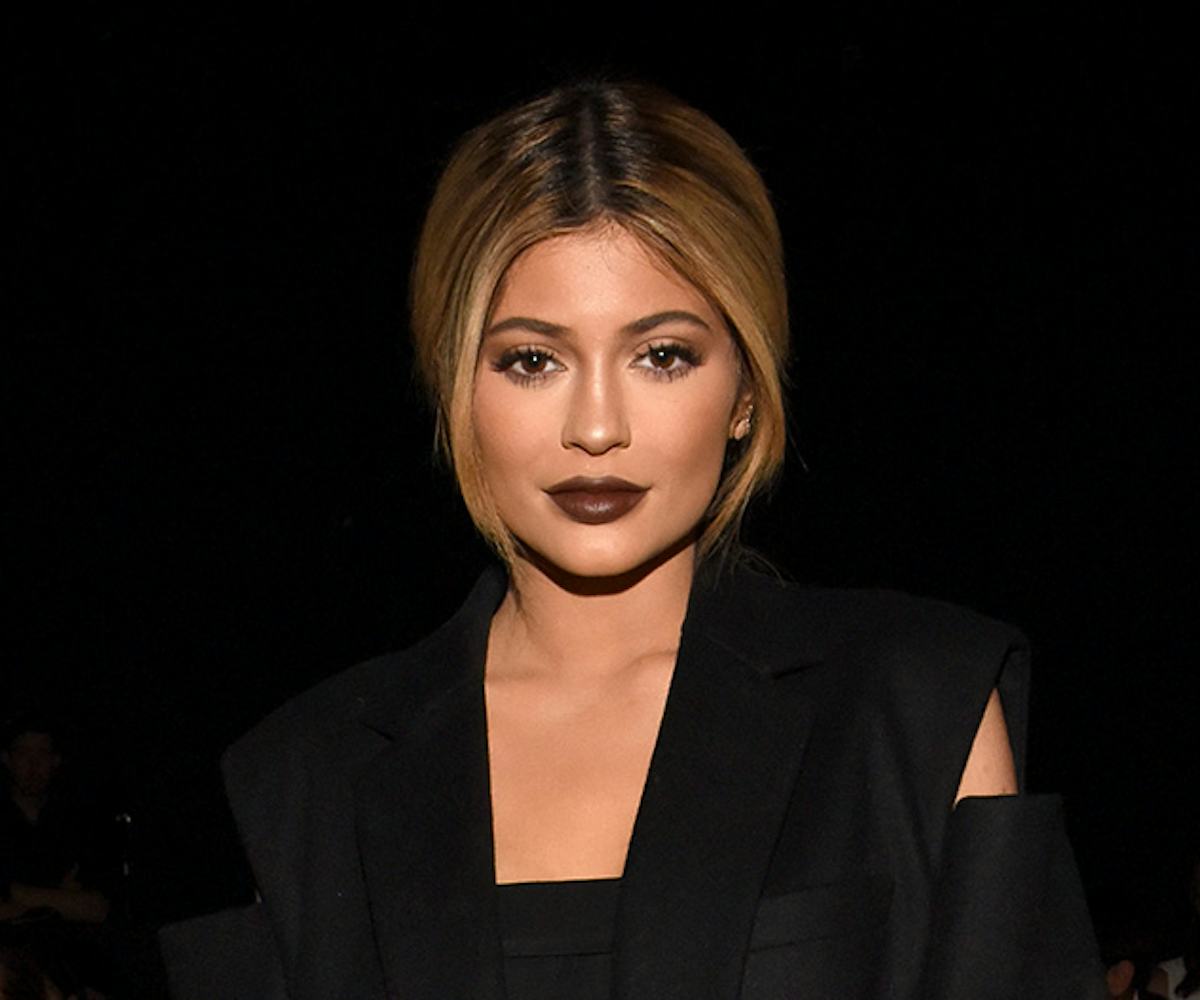 Photo by Vivien Killilea/Getty Images
Kylie Jenner Officially Declares Herself A Feminist
On the cover of 'Glamour' U.K.
The Kardashian-Jenner family has gotten a lot of slack for the way they portray themselves, with many declaring that their emphasis on sexuality is "anti-feminist." And perhaps no family member has gotten more criticism than the youngest of the bunch, Kylie Jenner. In her latest cover story, for U.K.'s Glamour, the 18-year-old sets the record straight, declaring herself to be a feminist.
"I do consider myself a feminist," she says. "I'm a young woman, for one thing, and I don't depend on a man or anybody else. I make my own money and start my own businesses, and I feel like I'm an inspiration for a lot of young girls who want to stand on their own."
She also spoke about how she is financially independent. "I haven't had a dollar of my mom's money for five years," she says. "Ever since I started earning my own money, I've paid for everything: all my cars, houses, clothes, everything. I like to know exactly what's going on and I'm actually quite careful with what I spend. We all are as a family." Her business ventures include Kendall + Kylie clothing and accessories line, as well as lines with PacSun and Topshop, and Kylie Cosmetics.
While Jenner may be one of the biggest stars on Snapchat and Instagram, as well as the tabloids' favorite topic, she hopes to utilize her influence to build her brands and eventually move away from the spotlight. "I only show people what I want them to see," she says. "And in time, I think I'll just slowly start moving behind the scenes. The show has to end eventually, and I'm not going to leave until we're done with it, but by 20, I want to have the whole of my cosmetics line out because that's my primary focus. I definitely won't want to be doing anything else that would make me more public."