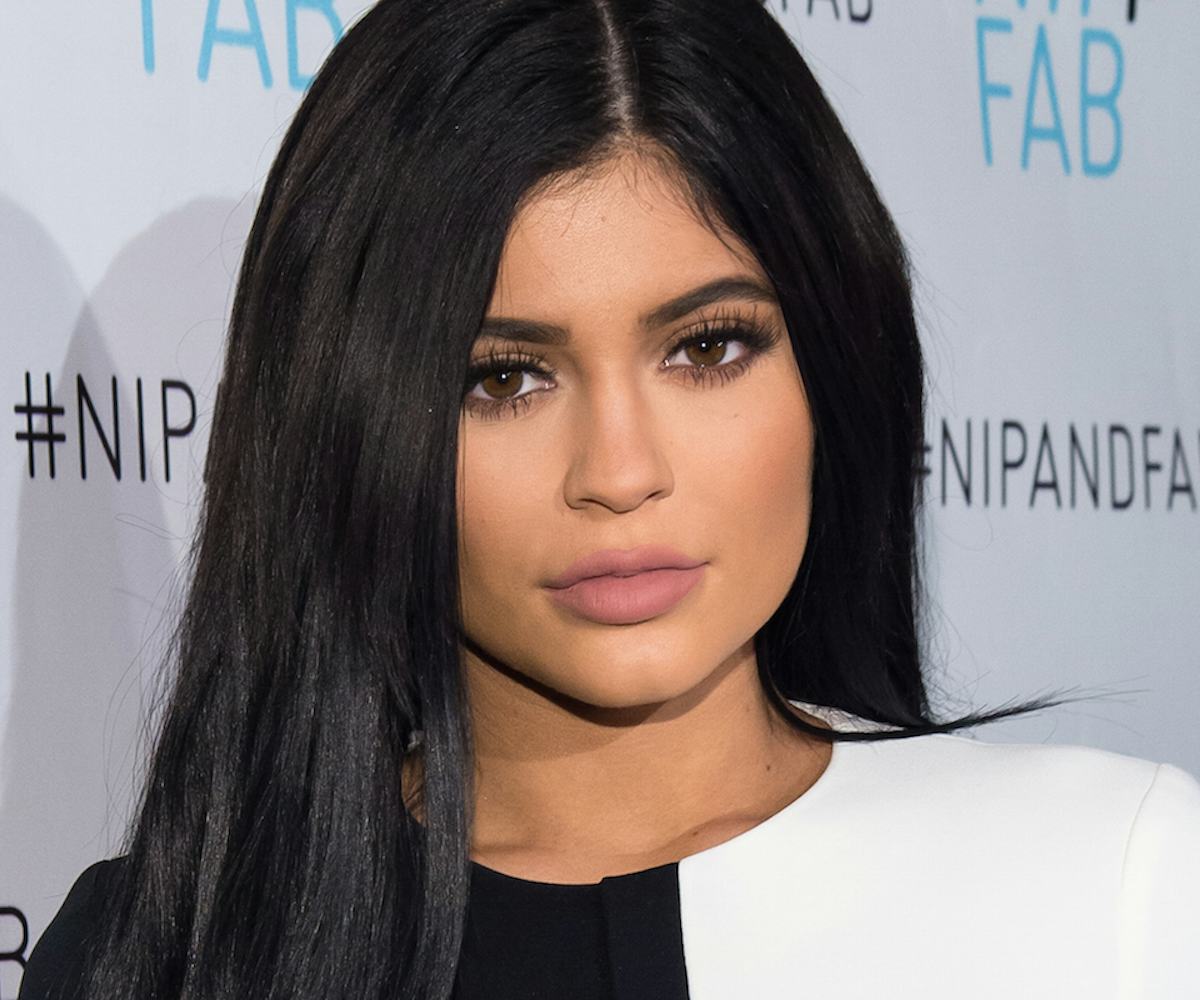 Photo by Mike Windle/Getty Images
Kylie Jenner's First Official Puma Campaign Image Is Here
Kylie Jenner treated her Snapchat followers on Friday to a sneak peek of her upcoming collection and ad campaign for Puma but without giving away what her Puma Fierce Sneaker actually looks like. This afternoon while everyone was in the midst of brunch, nursing their hangover, or trying to deal with losing an hour of sleep thanks Daylight Savings Time, the 18-year-old entrepeneur shared the first, official full campaign image from her collection on her Instagram and Twitter accounts, aptly using the hashtag #ForeverFierce. 
The Fierce Sneaker, which she describes as "a lightweight trainer with zero excuses," looks kind of similar to Rihanna's recently released Fenty Puma Sneaker, if we're being honest. Some comments on her Instagram photo of the campaign have even mistaken the shoe for being Rihanna's sneaker. Given Jenner's social-media influence,the popularity of her Lip Kits which sell out in mere minutes after they're restocked, and her well-received nail-polish collaboration with Sinful Colors, we expect the Fierces to sell out, despite their similarities to the Fenty.
Will the frenzy on drop day be as great as Kanye West's Yeezy Boost releases? Probably not, but a little friendly family competition never hurt anyone, even if Kanye West isn't game for sharing the title of sneakerhead of the family.