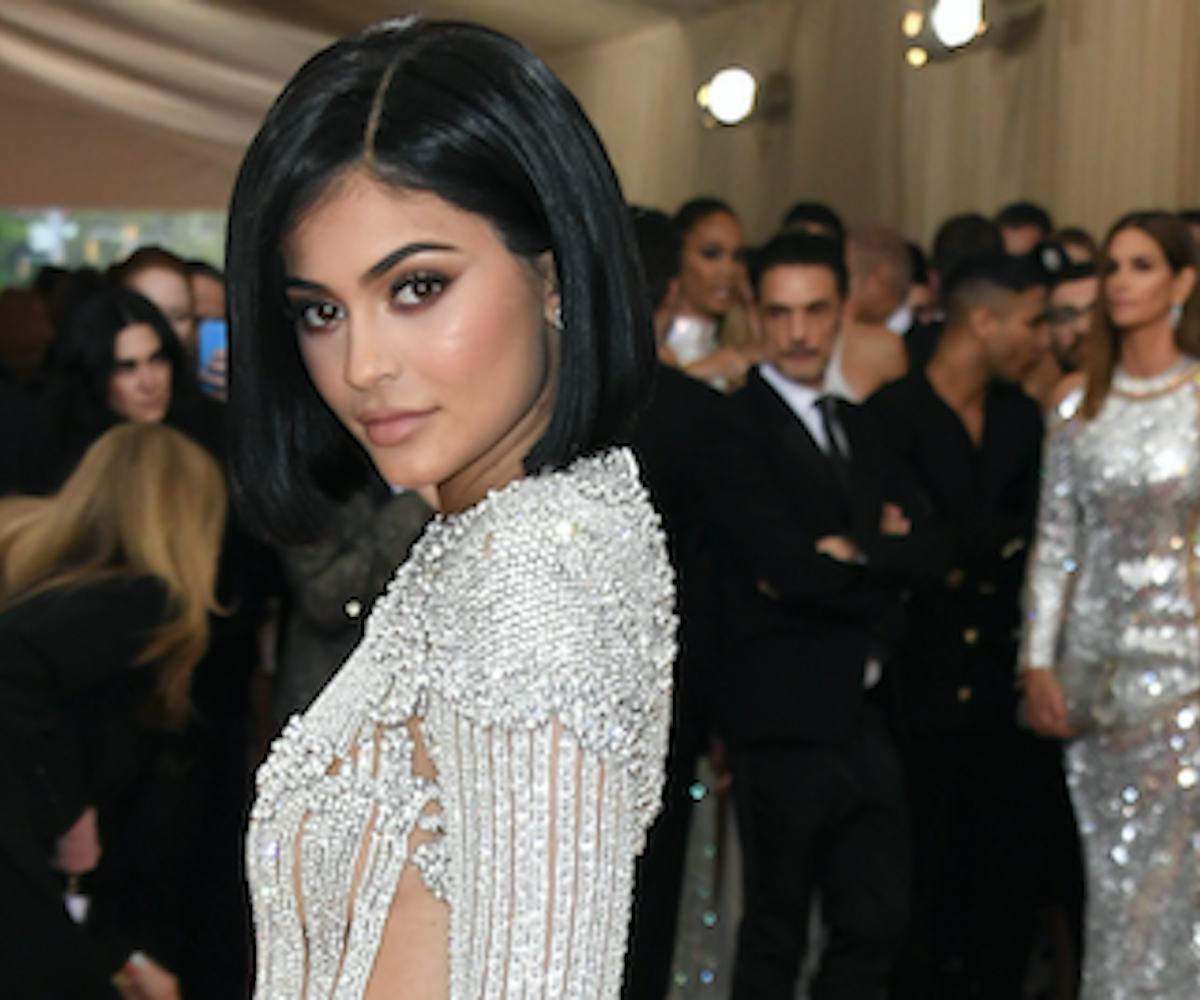 Photo by Larry Busacca/ Getty Images.
Did Kylie Jenner Deserve Her 'Forbes' Honor?
People are not happy with the "self-made billionaire" description
Earlier today, Forbes announced that Kylie Jenner is on track to become the world's youngest "self-made" billionaire thanks to her makeup brand, Kylie Cosmetics.
The social media star appeared on the cover of the financial magazine's America's Women Billionaires issue, where it was revealed that her three-year-old company sold "more than $630 million worth of makeup since, including an estimated $330 million in 2017." The company is now valued at $800 million. And if that weren't enough, thanks to her endorsements and partnerships with companies like Puma and PacSun, she's "conservatively worth $900 million."
While many saw 20-year-old's milestone as motivational, others couldn't get over the fact that Jenner grew up wealthy and privileged, which technically doesn't qualify her as being self-made.
"Born into privilege and used that as a start up," wrote one critic. "Honor the women and men who started with nothing and made billions. The real entrepreneurs who literally had nothing and made it."
Dictionary.com's Twitter account also shaded the publication for praising Jenner as a self-made businesswoman by retweeting the story and adding the definition of the term. 
"Calling Kylie Jenner self-made without acknowledging anywhere the incredible head start she had is what allows people to turn around and look at poor people and ask them why they haven't become billionaires yet," added another. "Her story is not inspiring or motivating for anyone."
You can read the rest of Forbes' profiles on America's richest self-made women, here.