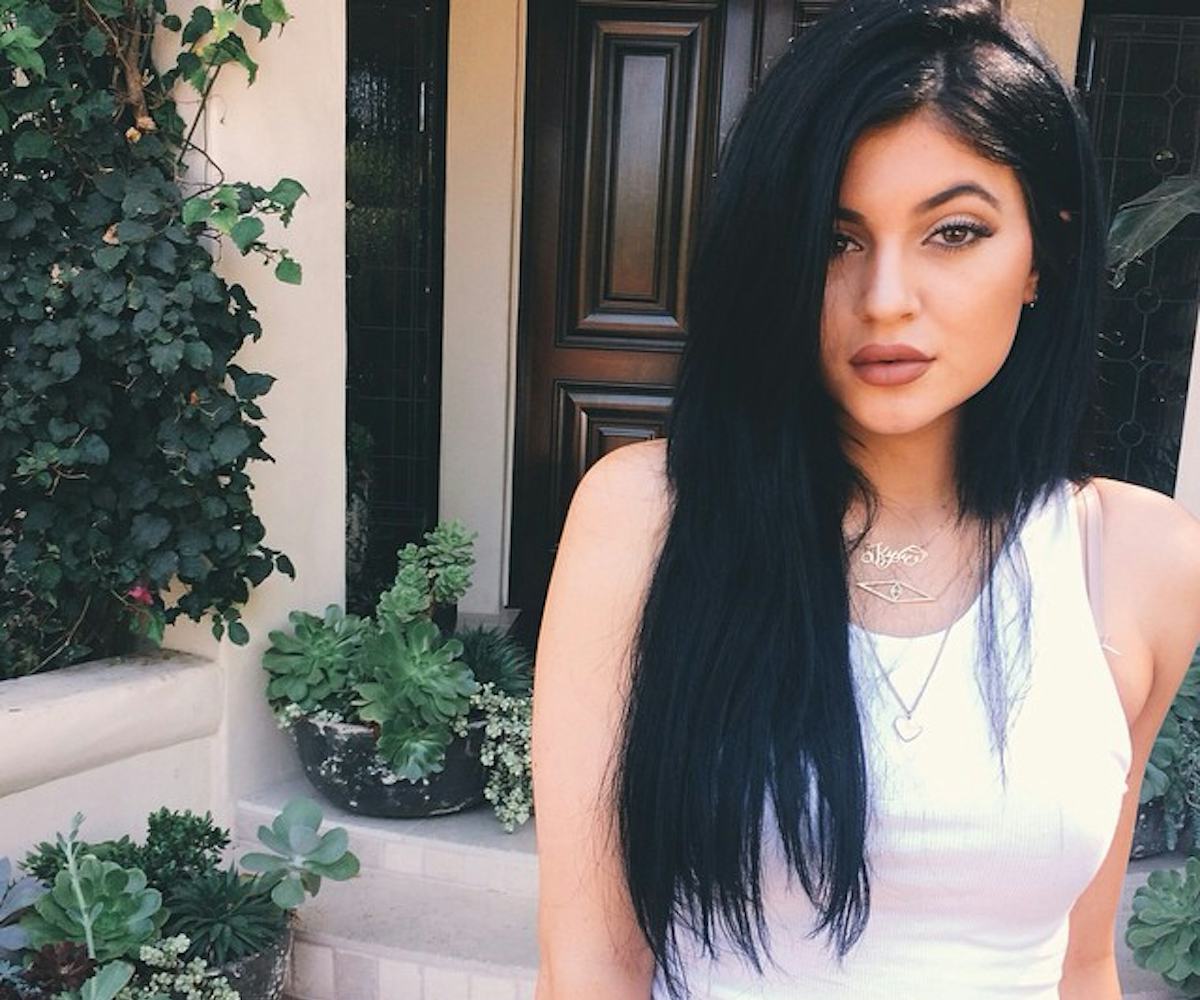 photo by @kyliejenner on instagram
kylie jenner debuts a ghostly new 'do
Kylie Jenner is one member of the Kardashian clan who definitely isn't afraid to change up her style. After switching hair colors and lengths and experimenting with hair extensions—so much that she landed her own line with Bellami Hair called Kylie Hair Kouture—the youngest Jenner has debuted yet another new 'do. Yes, another. In the Halloween spirit, she stepped out last night with newly grayed ombré hair extensions that perfectly match the 17-year-old's grunge style.
While Jenner has been known to play around different hair hues from blue to green, and multiple lengths cuts (including an undercut), we think that this move shows that she's seriously showing off her style chops.The gray hair trend isn't for the weak of heart after all—with major proponents like Kelly Osbourne, Sky Ferreira, and Rihanna. With sister Kendall taking over runways all over the globe, Kylie Jenner is proving to everyone that she can take on the fashion world in her own way.
Although Jenner's new 'do may not be just for Halloween, we don't think there could have been a more perfect time for the reality star to take on such a ghostly shade. Though she may not be rocking a full head of grays, this look adds a super trendy twist to the gray hair trend we've been seeking in the past year. Pretty kool if you ask us.
Image via @kyliejenner Instagram