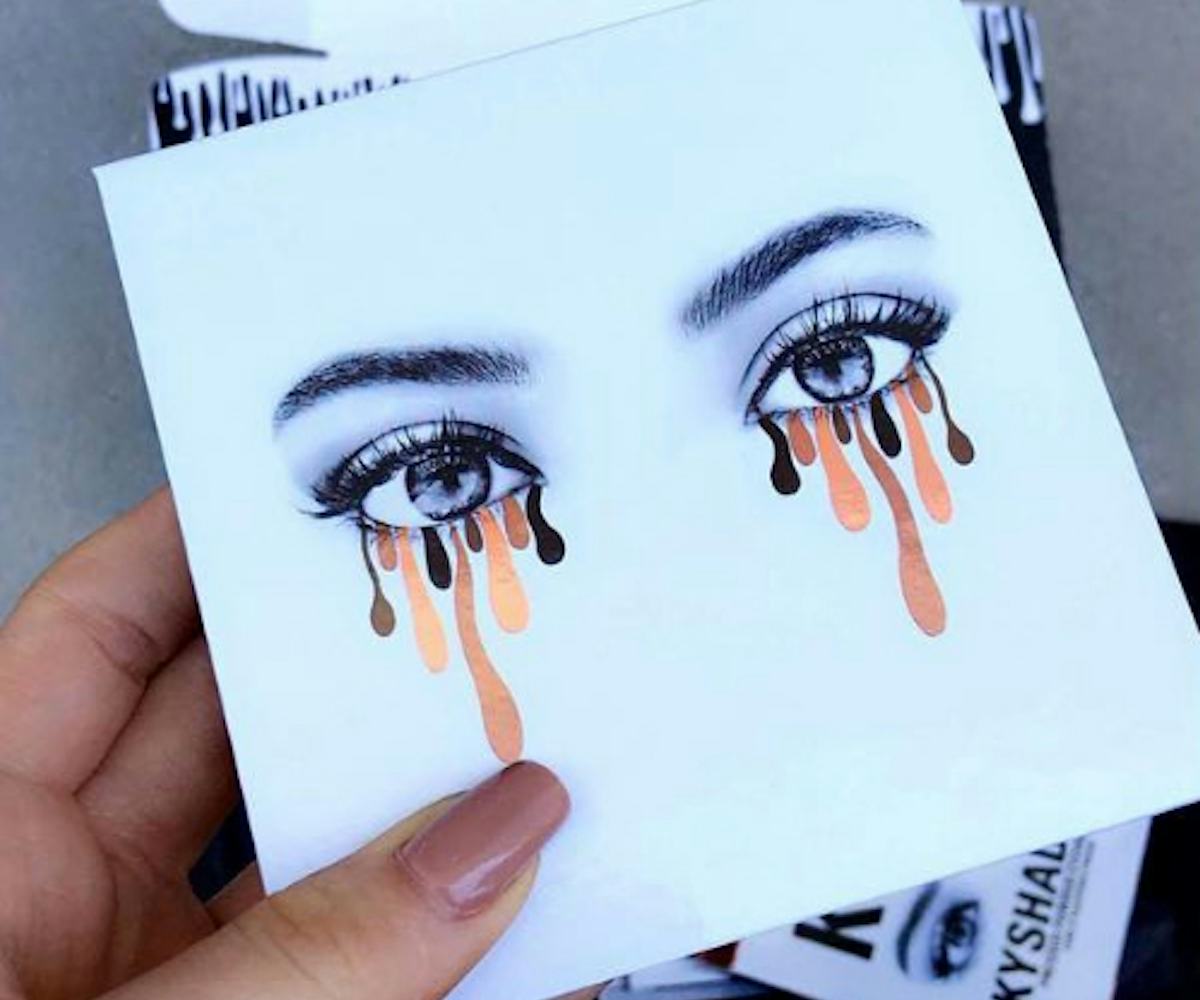 photo via KylieJenner snapchat
Kylie Jenner Wants To Gaze Into Your Perfectly Shaded Eyes
They say that the eyes are the windows to the soul, but while framing them with expertly applied metallic shades won't make your soul any more technicolor than it actually is, you might as well try. Luckily for those of us who don't wake up to Joyce Bonelli beating at our faces, Kylie Jenner is taking time out of her scripted life to help. Because that's just the type of beauty mogul she is.
Just minutes ago, the 18-year-old introduced her new line of eyeshadows, the punnily named Kyshadow. (What, who doesn't love a good portmanteau?) And since virtually the entire world consumes everything she does at every waking moment, people are already freaking out. It's not even on sale yet (that's tomorrow), but it's basically already sold out. 
First of what will inevitably be many, the Bronze Palette features a mix of browns, oranges, and a navy for good measure. We haven't tested it out for ourselves yet, so we can't speak to the quality of the pigments, but it looks like a great everyday palette. If it's anything like her Lip Kits, it probably has some staying power. 
Ever the multi-platform user, Kylie posted a tutorial video on her website and app. These next 24 hours will surely be some trying times and will test the limits of patience, but stay strong. It's what Kylie wants.