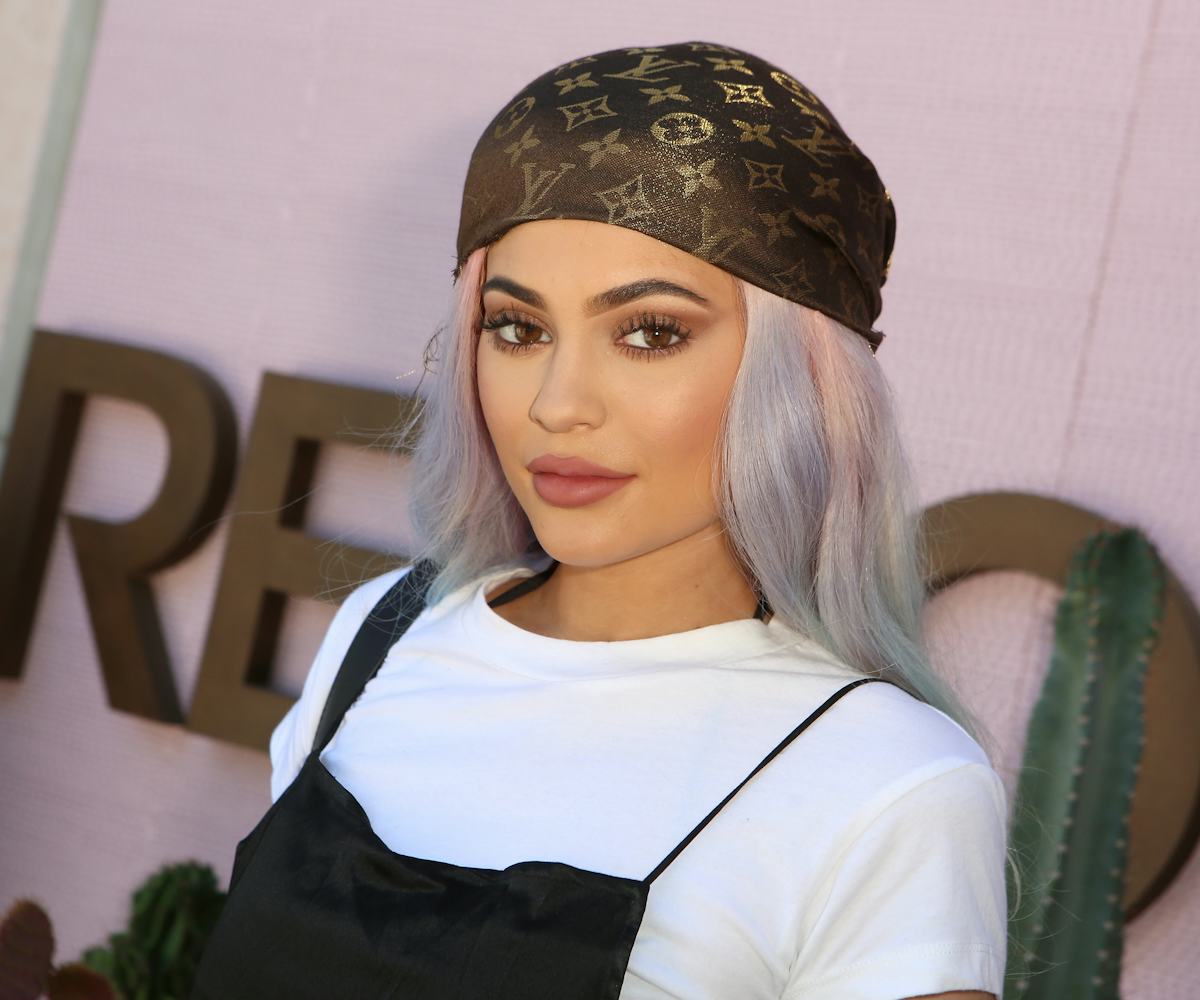 Photo by Ari Perilstein / Getty Images
Kylie Jenner's Newest Denim-Inspired Nail Collection Is Here
It's the lip kit of nail collections
In case you still haven't been able to get your hands on a Kylie Lip Kit, you can now at least emulate the beauty mogul's latest manicure trend, with her third and final limited-edition, denim-inspired nail collection via SinfulColors, called "Denim & Bling."  Different from the first two collections, Denim & Bling is described as "denim matte textures with holographic glitters for added sparkle." It's available today at Walgreens, and includes holographic, full-coverage glitters, a range of blues, a "retro red" in denim matte texture, and two duo-chrome shades.
"The denim on denim trend is so cool and easy," Jenner said of her inspiration for this line. "We did your typical denims from dark to acid wash, and threw in a retro red denim too. Then to complement the shades we added the 'bling'! We created four holographic glitters, and also did two duo-chrome shades that are so hot. The light to dark denim blues are perfect for a cool and easy denim ombre, which we did with Kargo, Kobalt and Kustom Fit." 
The King Kylie collection includes a 20-piece set of jewel tones and her Trend Matters collection includes 14 different velvety demi mattes. Denim & Bling is the last collection expected from Jenner for SinfulColors, but we're sure this won't be the last of Jenner's nail products. 
Check out some of the new shades below. Kameleon and Karats of Kargo are Jenner's favorites. 
Hopefully these won't sell out in 30 seconds or less.