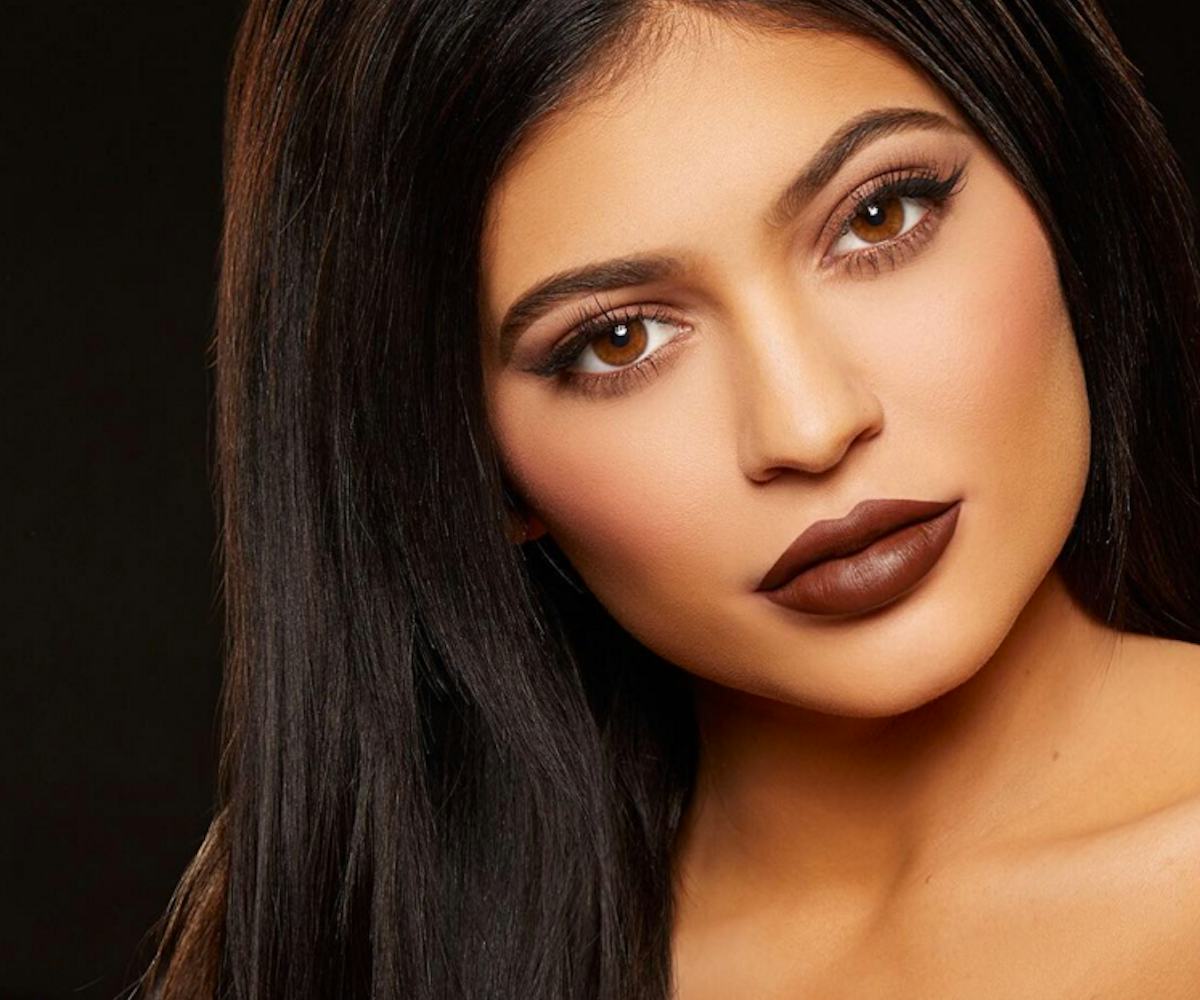 photo via @lipkitbykylie instagram
Kylie's Lip Kit Sold Out In Less Than A Minute
You know what they say: If you can convince tens of thousands of people to bruise their lips in your name, then you can do anything—or, at the very least, launch a lip-centric beauty line that sells out in less than a minute. So goes the story of Kylie Jenner and her latest entrepreneurial venture, Lip Kit by Kylie. 
Many, many people, myself included, refreshed Kylie's Instagram page for the online shop URL at 12 p.m. EST today, then raced over to the aforementioned URL. But when I tried to add one of her three lip kit colors to my cart, I was met with a sad, yet still aesthetically pleasing "sold out" splash screen.
Her lip kits had all sold out in what seemed like less than 20 seconds (we can't currently confirm an exact time), which has left me with quite a few questions. How many kits were actually for sale to begin with? Will they restock throughout the day? Who was actually able to order the kits, and how fast can their thumbs move? How much will they sell for on eBay? How old are they? Are they supposed to be in school right now? If so, did they call out sick just for this? Do their lips already feel more luxe? Do they feel an overwhelming sense of power right now?