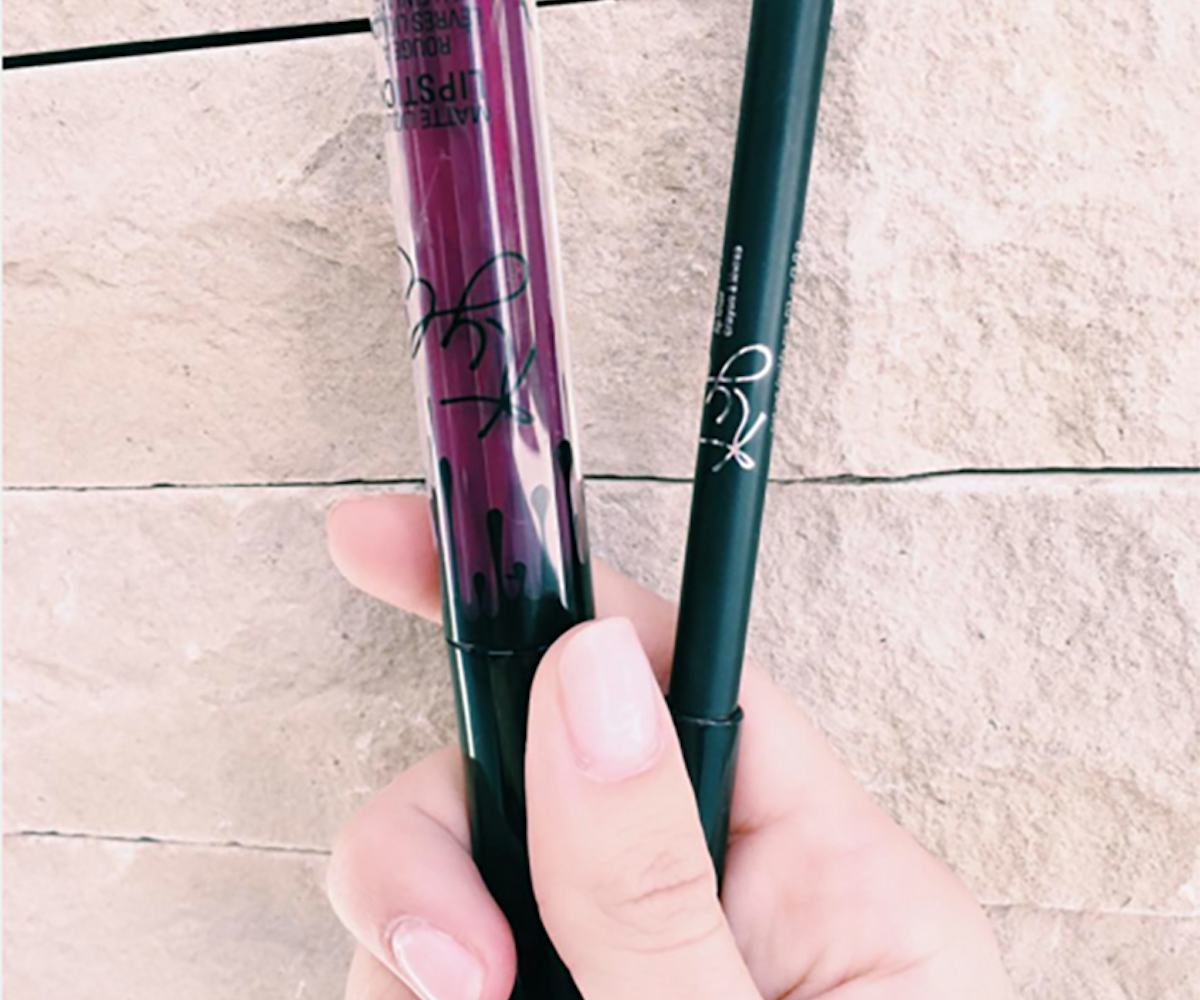 Photo courtesy of @kyliecosmetics/Instagram.
Kylie Jenner's Newest Lip Kit Color Is Here
welcome "kourt k," the prettiest shade of plum
Brace yourselves. The newest shade of Kylie Jenner's Lip Kit, "Kourt K," is here, and it's the loveliest shade of plum. The beauty mogul-reality television star posted a photo yesterday evening of the liquid lipstick and lip pencil duo with a caption reading, "we are so excited for this shade," which, you know, just casually racked up 122K likes in less than a day.
No formal announcement on when exactly the new shade will be available has been made, but, obviously, we'll be watching our Instagram feeds like hawks.
It's been just a little bit over a month since she announced her last new shade, "KoKo," which we thought completed the collection. We're happy to see that she's still in the lab coming up with new colors, with the line now rounding out at eight shades. However, if you plan on rocking a plum pout à la King Kylie, you'll have to act fast. We assume that, just like the others, it'll sell out within minutes.